FOR COLOR ADS: add $469.00
SETUP CHARGE: ADD 10% FOR NON CAMERA-READY ADS.
Preferred file formats are high resolution PDF or JPG. Set up ads in grayscale or CMYK. Please outline or embed fonts. Note: Copies and/or faxes are not considered camera-ready, nor are ads that are not the size specified. We can accept files from the following applications: InDesign, Illustrator, Photoshop, and Acrobat. Preferably no ads created in Publisher.
WEB AND ERIGISTER ADVERTISING RATES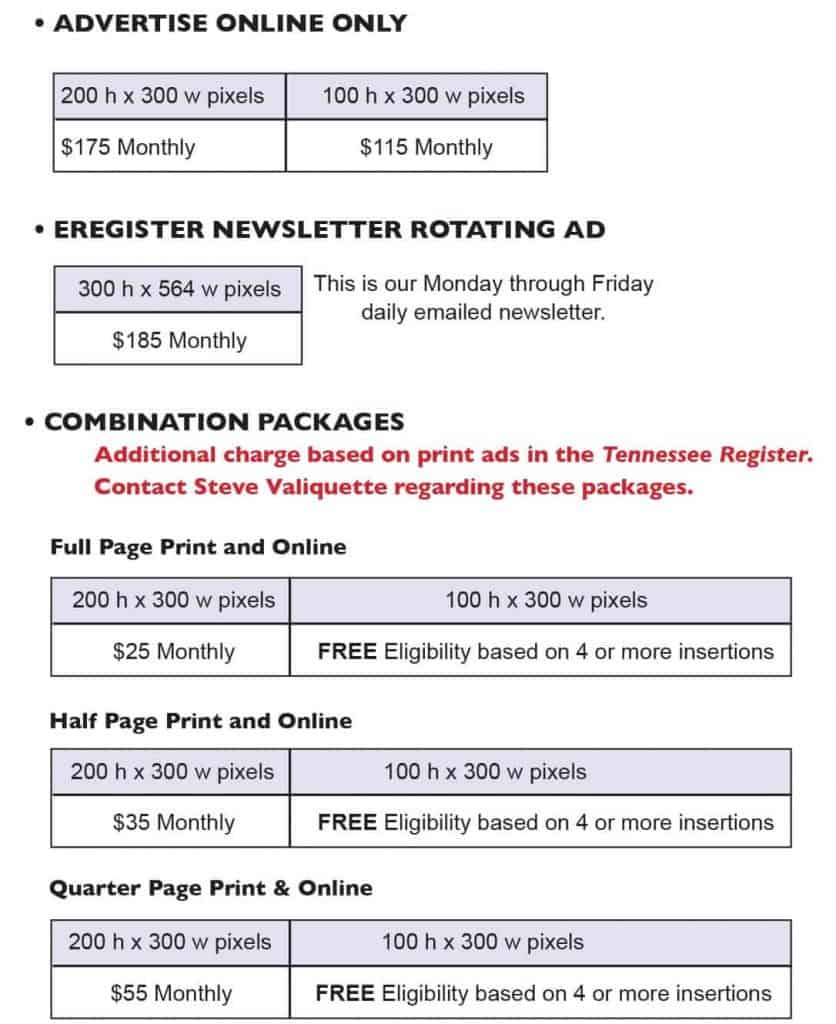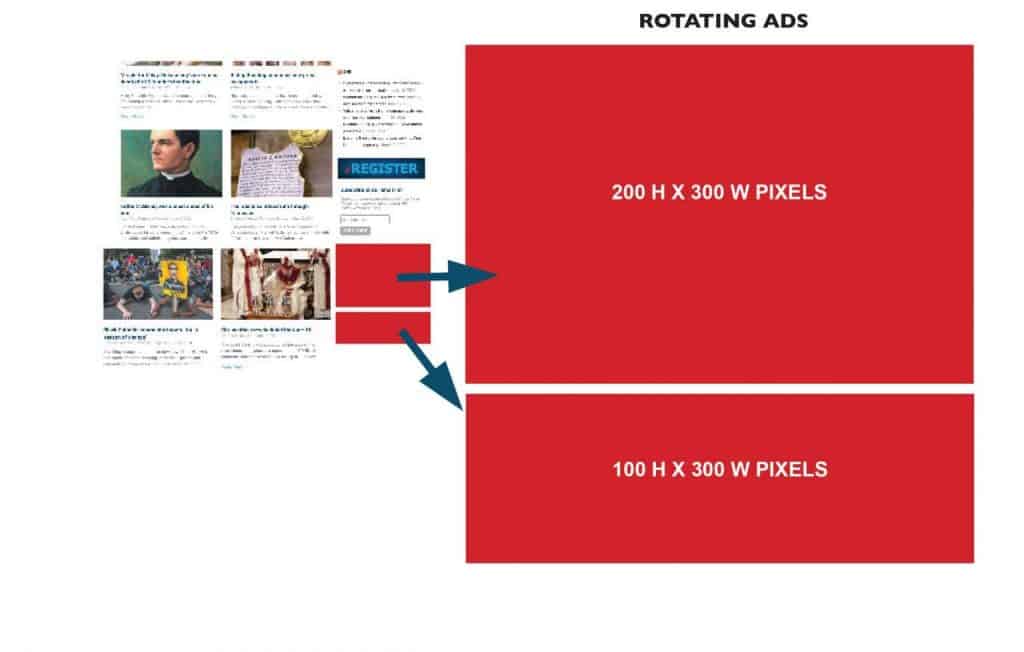 Online Advertising Calendar
• Materials for date-specific postings must be received 5 working days before the requested posting date.
• For date-specific postings to be designed by Tennessee Register production staff, please allow 15 working days
• Ads may be replaced monthly at customer request.
Online Terms and Conditions
• All web spots are available on a contractual basis, billed at the end of each month. Early cancellation will result in upcharge to the earned rate.
• Advertising is accepted only subject to the conditions on our standard ad agreement form. A signed agreement is required.
• Ads and links are subject to approval before posting.
SETUP
• Formats: JPEG OR PNG
• No larger than 100KB