Please fill out contract below for ad placement in the Tennessee Register.
To run a series of ads, multiple ad discount may apply.
For more information, please call 615-783-0750
or email adservices@dioceseofnashville.com.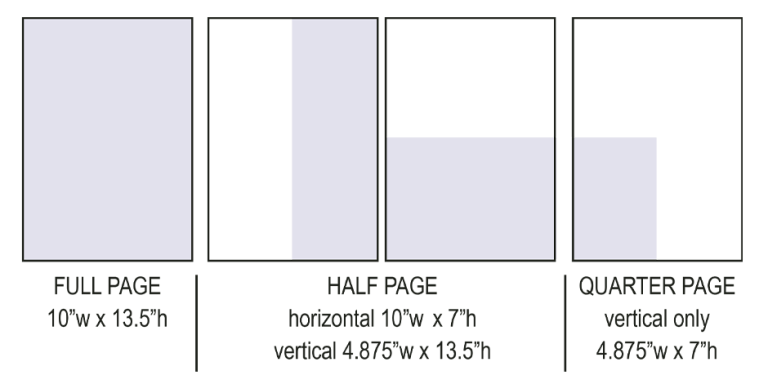 ADVERTISING RATES​ AND INFORMATION
(Rates current as of August 15, 2023. Rates subject to change.)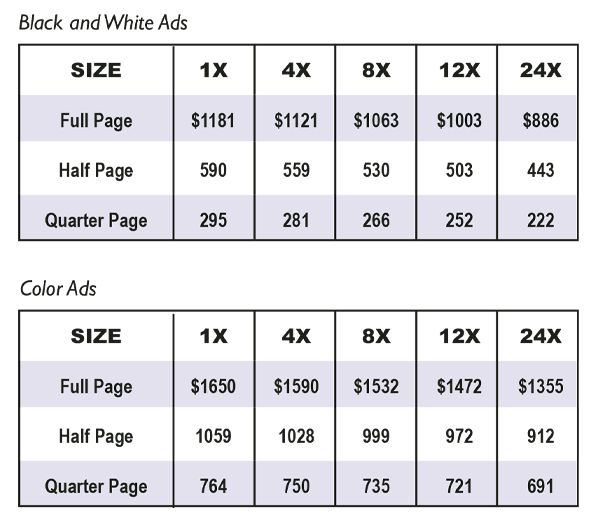 We accept files in InDesign, Illustrator, Photoshop, and Acrobat. Preferred file formats are high resolution PDF, JPG, or EPS in GRAYSCALE or CMYK. Embed or outline all fonts. We do not accept Publisher files or RGB formatted artwork.
See schedule for advertising artwork deadlines.
Multiple ad discount is applied only to ads that are the same size and black and white, or same size and full color. Note: the paper publishes 24 editions a year; it does not publish the last week of December or the first week of July.
SETUP CHARGE: $75 flat fee each for non-camera ready artwork.
Pamphlet INSERTS: Maximum size 2 double sided pages finished size 10.5" x 7" folded. Cost $2,400 per insertion. Postcard 4" x 6" single sheet $1,500 per insertion. A sample of the insert must be submitted for approval.
Questions? Call 615-783-0750, or email adservices@dioceseofnashville.com