Sanctity of Life Prayer Campaign
In keeping with the spirit of 40 Days for Life, the Tennessee Register invites everyone to participate in a special inaugural Respect for Life ad campaign. All are welcome to participate by selecting a prayer to be published in the April 15 edition of the Tennessee Register. You may choose to either sign your name to the prayer or remain anonymous.
Deadline to choose your ad is April 12.
$50, 4.875"w x 2"h, All ads are in color. 
We'll choose a graphic to go with your prayer choice.
Questions: Steve Valiquette (615) 662-6436 
or email steve.valiquette@dioceseofnashville.com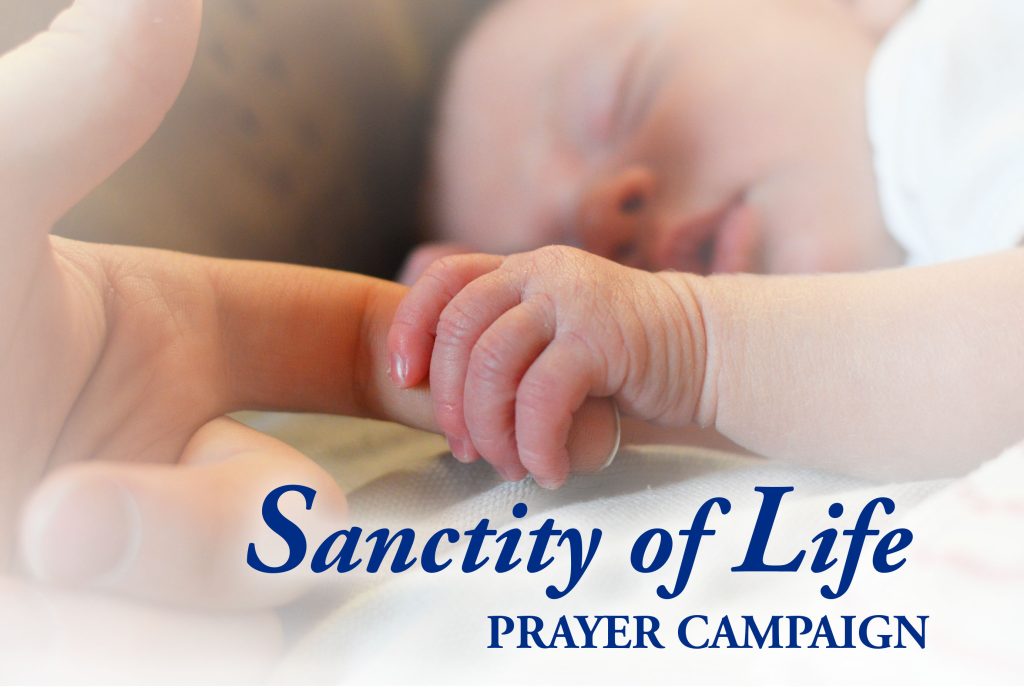 Lord God, just as St. Joseph responded to your call and raised your son as his own, may those you are calling to the noble ministry of adoption hear it and raise the child in love of you.
Virgin Mother Mary, you faithfully responded to the angel and said 'Yes' to bearing God's son. Be with those women also in unexpected pregnancies, that they too will say 'yes' to God's choice to create, respecting their right to life in the world.
Lord God, as the leaders of your domestic Church, be with all mothers and fathers, that they may be living examples to their children in what it means to faithfully follow you.
Holy Spirit, breathe the life of your grace into the hearts of all expectant parents, that they may be guided by the love of God in the care and upbringing of their sons and daughters as children of God.
Creator of all life, you formed each of us in your image and likeness. Grant that every human person be recognized for their dignity and worth, respecting their right to life from conception to natural death.
Loving God, bring comfort to and heal the hearts of mothers who choose adoption. For in that heroic choice, their child was granted life over death.
Jesus, you came to call not the righteous, but sinners, and only you know their true hearts. May those incarcerated for their sins be given full opportunity to turn their hearts to you until you choose to call them home.
Heavenly Father, reveal yourself in the hearts of all people, that they may see each other through your loving and merciful eyes, and be your stewards on this earth.
St. Joseph, give encouragement to all adoptive mothers, that, with the support of their husbands, they might know the joy that comes from a lifetime of serving as mother, nurturer, and friend.
St. Joseph, adoptive father of Jesus, you, too, welcomed a child into your home because you were obedient to the plan of God. Give encouragement to all adoptive fathers, that with the support of their wives, they might know the joy that comes from serving as guardian, father, and protector.
Heavenly Father, you are the Author of life and love. You have called us by name and made us your sons and your daughters. If it be your will, bless those who are pursuing adoption, give them generous hearts, and send them a child to love and with whom to share your great love for us.
St. Joseph, Hear the prayers of all mothers who place their children for adoption and intercede for them before your adopted Son and Savior.