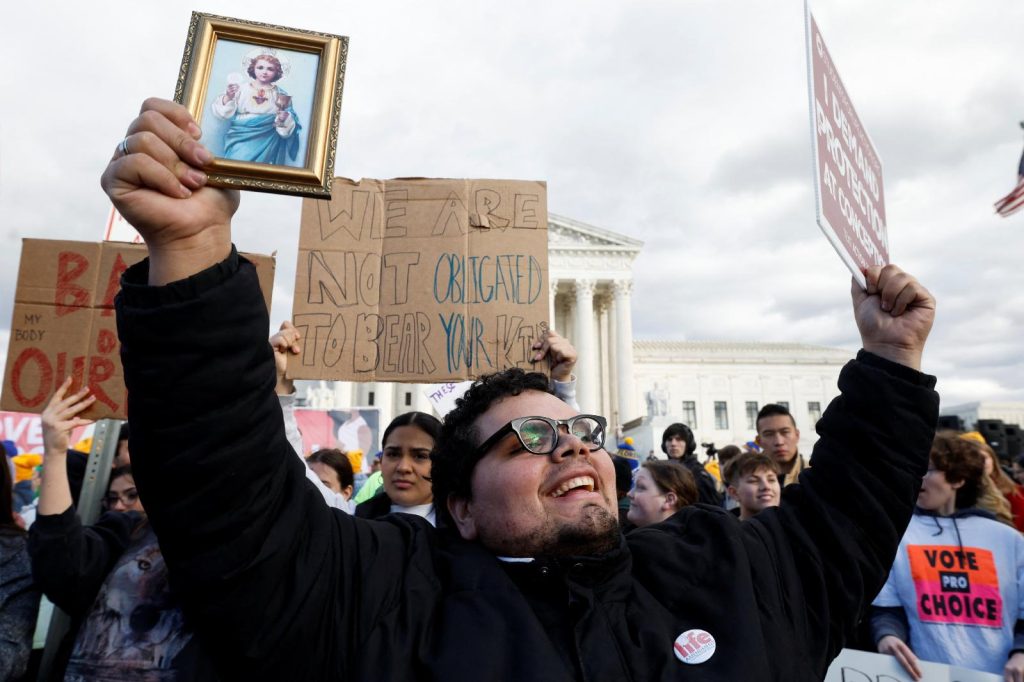 Legal abortions most likely increased in the United States in the first six months of 2023 compared with 2020, according to a New York Times analysis of data from the Guttmacher Institute, which opposes abortion restrictions.
The data from Guttmacher, based on what it calls a representative sample of legal abortion providers, is from the first half of 2023; it follows the U.S. Supreme Court's 2022 decision in Dobbs vs. Jackson Women's Health Organization decision that overturned prior rulings by the high court making abortion access a constitutional right. Following the Dobbs ruling, 22 states have moved to ban or restrict abortion, although not all of those efforts are currently in effect amid court challenges.
The analysis found that about 511,000 abortions were estimated to have occurred in states or territories where the procedure was legal within the first six months of 2023, an increase from about 465,000 abortions nationwide in a six-month period of 2020.
Most states where abortion remains legal saw increases, the analysis found, particularly in states like Illinois that border states greatly restricting the procedure.
The data does not account for what may be illegal procedures, such as abortion pills ordered from overseas; however, the increased number of abortions may also reflect other efforts to broaden access to abortion by the Biden administration, including through telemedicine.
The U.S. Food and Drug Administration's approval of the drug mifepristone, the first of two drugs used in a medication or chemical abortion, is currently facing a legal challenge but remains on the market.
Patrick Brown, a fellow at the Ethics and Public Policy Center, told OSV News that Guttmacher's numbers show a steady decline in abortion from 1980 until 2017, "when they started to rise again."
"We don't have reliable data beyond 2020 yet," Brown said, noting the Guttmacher data surveying clinics is essentially "a best guess, but imperfect approach."
"They are essentially trying to extrapolate what the change has been since 2020," he said.
Since the abortion rate had already been increasing, Brown said, an estimated increase since 2020 may not necessarily be attributed to an increase in women seeking out-of-state procedures.
"It's too soon to tell with any certainty what the national trend is right now," he said.
Although it "is still a big question as to why abortion rates started rising again in 2017, after decades of decreasing," Brown said, "One real possibility is that the FDA's changes to regulations around chemical abortions (mifepristone) may have made a difference, and they expanded access again during COVID."