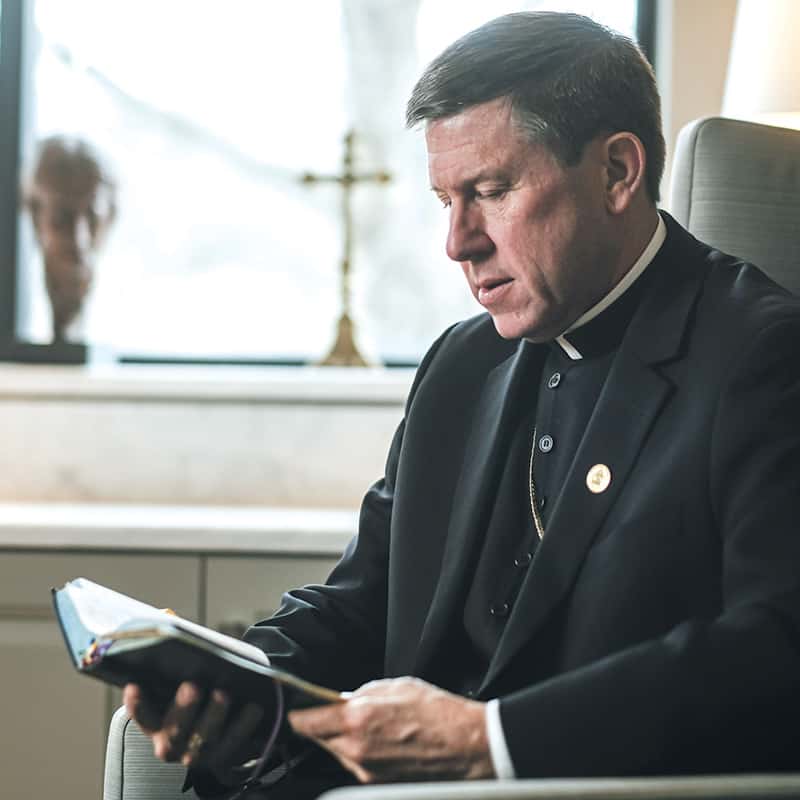 This year, the Bishop's Annual Appeal for Ministries was not only a fundraising campaign, but also a prayer campaign.
"It's something we had planned on really incorporating in the Bishop's Annual Appeal," said Ashley Linville, stewardship director for the Diocese of Nashville.
As part of this year's Appeal, a different family in the diocese was selected each day for Bishop J. Mark Spalding to pray for. People were also encouraged to submit their prayer requests to the bishop.
"With COVID-19 so many people have so many prayer requests right now," Linville said. "I know Bishop Spalding put a lot of time and effort into it. A lot of people in the diocese are praying for him and that means a lot to him as well."
People can still send in prayer requests online at www.dioceseofnashville.com/bishopprayers. 
Despite the disruption to life caused by the coronavirus, the Bishop's Annual Appeal for Ministries is still making progress. The total of the donations and pledges the diocese has received so far equal 48 percent of the $3 million goal, Linville said.
"It just shows that people still realize the ministries of the diocese are important," Linville said. "We're grateful for everyone who has continued to support the Appeal even in these difficult times."
Funds raised through the Bishop's Annual Appeal for Ministries are used to support the efforts of the diocesan Vocations Office, Catholic Charities of Tennessee's outreach to the vulnerable in need, Church ministries, youth ministry, religious education, general ministries, campus ministry and chaplain ministry.
People can donate to the Bishop's Annual Appeal for Ministries online at dioceseofnashville.com/appeal.
The diocesan Stewardship Office also is encouraging people to support their parishes through online giving. With the celebration of public Masses suspended because of the pandemic, parishes have been unable to raise needed revenue through Sunday collections. Online giving has become a convenient way for people to continue to support their parish.
The diocese has set up a webpage – offeratory.dioceseofnashville.com – that allows people to begin online giving for their parish. Some parishes already had an online giving option in place and people in those parishes can sign up through the parish website.
"They can always mail in their offering to the church as well if they prefer to send checks in," Linville said.