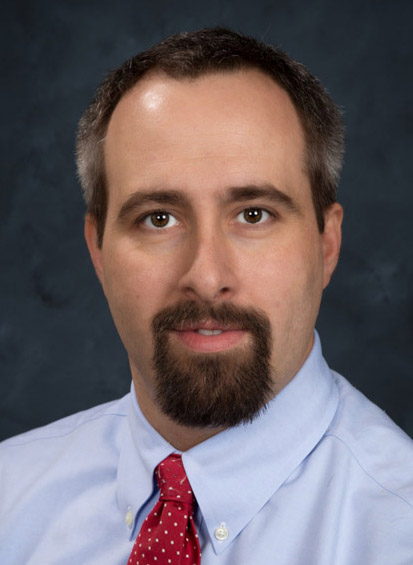 Dr. Brad Peper, the chair of the theology department at Pope John Paul II High School, will take a new position as the Director of Faith Formation for the Diocese of Nashville.
Dr. Peper, who has been a theology teacher at JPII High School since 2007, will begin his new duties on Monday, June 14. He succeeds Joan Watson, who stepped down in April to pursue her interests as a speaker and writer.
Dr. Peper "will continue to assist Father (Austin) Gilstrap and me in coordinating and leading our entire Faith Formation team, serving our parishes as they teach and instill the faith from cradle to grave," Father John Hammond, Vicar General for the diocese, said in a letter announcing Dr. Peper's hiring.
Father Gilstrap oversees the Office of Faith Formation and the Vocations Office for the diocese, while also serving as pastor of Our Lady of the Lake Church in Hendersonville.
In his new role, Dr. Peper will oversee the diocesan departments and ministries recently consolidated under the Office of Faith Formation, including youth ministry and family and marriage ministry.
"Dr. Peper will be known to many of you as a long-time highly successful and popular teacher at Pope John Paul II High School, where he has taught for the last 14 years," Father Hammond said.
He is a native of Wisconsin and holds a bachelor's degree in Latin and psychology from Luther College in Decorah, Iowa, and a master of theological studies, a master's degree in Church History and a doctorate in Church History, all from Vanderbilt University in Nashville.
"For the last seven years of his tenure at JPII, Dr. Peper has served as chairman of the Theology Department and has directed the Pope John Paul II Center for Scholarly Engagement," Father Hammond wrote. "He also teaches in the St. Meinrad Deacon Formation Institute for deacon candidates from our own diocese and other dioceses throughout the country. He has served as an RCIA and CCD instructor at his home parish of St. John Vianney in Gallatin, where he and his wife Amanda reside."