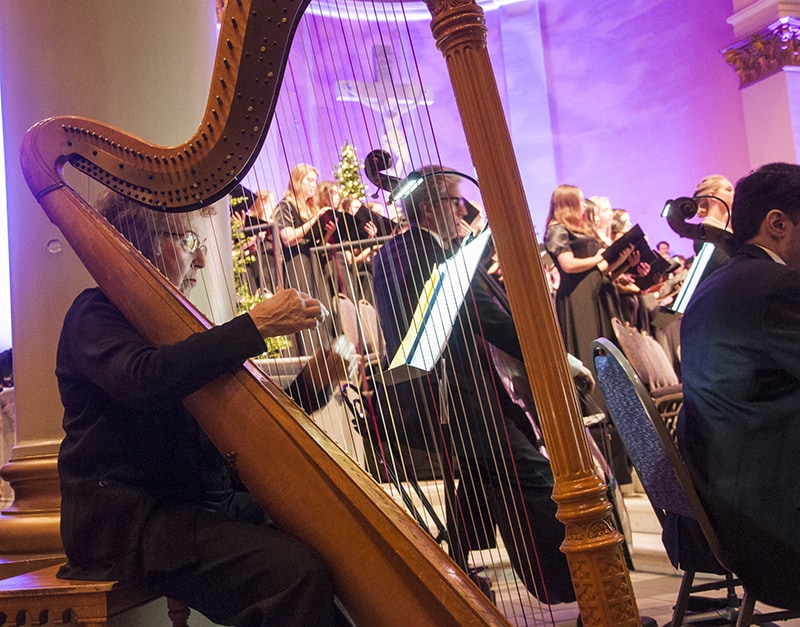 The popular "Christmas at the Cathedral" concerts have fallen victim to the COVID-19 pandemic.
The concerts, which were scheduled for Dec. 7 and 8 at the Cathedral of the Incarnation, have been cancelled because of concerns related to the coronavirus, said Jackson Schoos, director of Music for the Cathedral.
"With the numbers going up, people were getting worried," Schoos said, referring to the rising number of COVID-19 cases in Nashville. "The audience we can protect," but there were more concerns about protecting the singers, he said.
The plans for the concert had been scaled down from previous years, due to the pandemic. In past years, the concert featured as many as 200 singers and musicians, and the audience filled the Cathedral. "It was really beyond capacity crowds," Schoos said.
This year, attendance was going to be limited to 250 people, and only about 30 members of the Cathedral Choir and 15 musicians were to perform.
The audience this year was required to make a reservation to keep attendance below the cap, which was about 30 percent of the Cathedral's capacity, Schoos said. "Everybody who made a reservation was contacted by e-mail" to inform them of the cancellation, he said.
Schoos hopes to stage the concerts next year if possible.