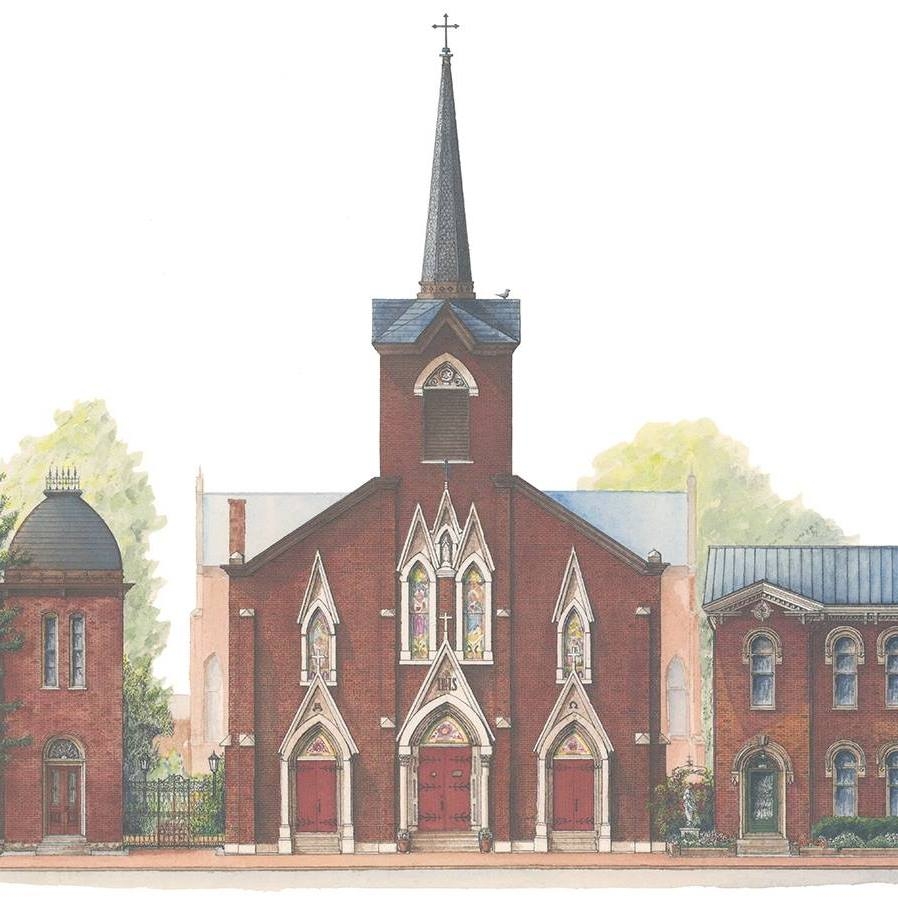 In preparation for its patronal feast, the Church of the Assumption in Germantown will host a nine-day novena from Saturday, Aug. 6, through Sunday, Aug. 14.
"The purpose is to spiritually prepare ourselves for the patronal feast of the parish," said Father Bede Price, pastor of Church of the Assumption. "Assumption has a connection to so many people in the diocese, I would think of (the novena) as an opportunity for them to come back to Assumption to pray and be with us."
The Feast of the Assumption, celebrated on Aug. 15, was declared an official dogma of the Church in 1950 by Pope Pius XII, in recognition of the Church's teaching that Mary was assumed body and soul into heaven.
Every evening at 6 p.m. throughout the nine days, all are welcome to gather upstairs in Buddeke House across the street from the church where they will hear Marian-themed sermons from guest preachers before celebrating the Benediction of the Blessed Sacrament.
Guest preachers include Father John O'Neill, pastor of Holy Trinity Church in Hohenwald, Christ the Redeemer Church in Centerville, and St. Cecilia Church in Waynesboro; Father Jayd Neely, pastor of St. Mary of the Seven Sorrows in downtown Nashville; Fr. John Hammond, pastor of St. Patrick Church in South Nashville; Fr. Eric Fowlkes, pastor of Cathedral of the Incarnation; Msgr. Eugene Morris Rector of the oratory of Ss. Gregory and Augustine in St. Louis, Missouri; and Bishop J. Mark Spalding, who, instead of Benediction following his sermon, will lead participants in a procession through Germantown on the final day of the novena.
"In St. Louis, there is a big novena every summer for the Little Flower that happens at the Carmelite Convent there, and it gets hundreds of people," Father Price said. "It's so big that it happens outdoors, people bring lawn chairs and usually they have a bishop preach each night and all kinds of people from all over the place for the novena. When I started this (novena) a couple years back, I thought, 'wouldn't it be nice if Nashville had something like that, where people from all the different parishes could come together to prepare for Our Lady's great feast.
"It started small, but it's getting bigger each year," he said. "I'm hoping it becomes a beloved tradition for the people here in Nashville."
For more information about the novena, call the parish office at 615-256-2729 or e-mail Assumption1859@gmail.com.