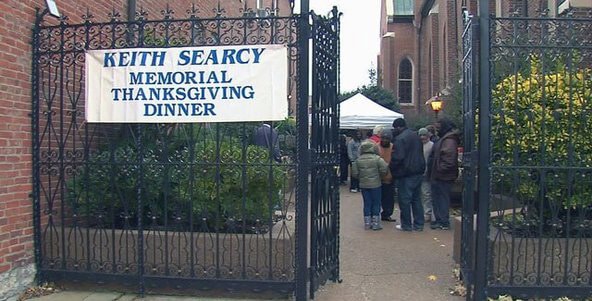 The annual Searcy Memorial Thanksgiving Dinner, which typically delivers meals to about 2,200 people in need, has been canceled this year.
"It's called COVID-19," Gerry Searcy, the dinner's founder, said was the reason for the cancellation.
On top of that, she noted, Assumption Church in the Germantown neighborhood, where the meals have been assembled and then handed off to volunteers to deliver, was damaged in last spring's tornado.
"I have been getting calls," Searcy said, from volunteers asking if the dinner was still on this year. "We're trying to get the word out to the volunteers" about the cancellation, she said.
She hopes to bring the event back in 2021.
Searcy started the annual event in 1987. She and her son, Keith, delivered Thanksgiving meals to eight elderly shut-ins in North Nashville.
"It started out with just a few elderly shut-ins that our church reached out to," Searcy told the Tennessee Register in 2019. "But over the years, it's expanded to include the elderly, the disabled, and people with mental illnesses throughout Nashville," and requires the help of more than 400 volunteers.
The event was originally named after Searcy's son, Keith, who died in 1997 after suffering from many mental and physical challenges. After Searcy's older son, Kevin, died in 2015 from cancer, she renamed the event the Searcy Memorial Dinner to honor both her sons.