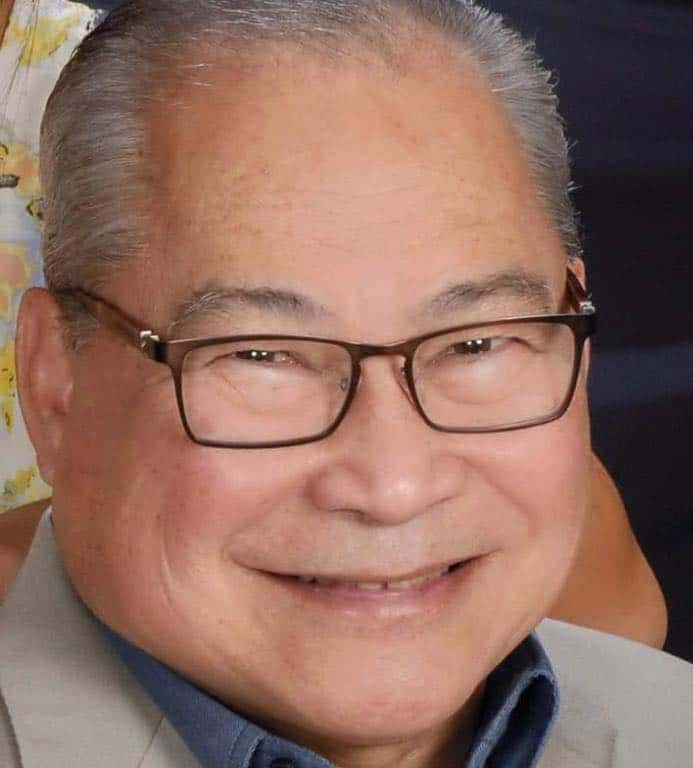 Deacon Roberto "Ed" Edgardo Solidarios Jayme of St. Ignatius of Antioch Church in Nashville died on Monday, Dec. 7, 2020. He was 75.
"He did everything" at St. Ignatius, said the church's pastor, Father Titus Augustine. Deacon Jayme served as the coordinator of the Rite of Christian Initiation for Adults program at St. Ignatius, and was a member of the Parish Council and a counselor for parishioners, Father Augustine said.
"He touched many lives," Father Augustine said. "He was a holy man, a wonderful father, husband, deacon, friend."
Visitation will be at St. Ignatius 9:30-11 a.m. Friday, Dec. 11, and the praying of the Rosary will follow.
The funeral Mass will be celebrated by Bishop J. Mark Spalding at 11:30 a.m. with burial at Calvary Cemetery.
Deacon Jayme was born to the late Antonio Jayme III and Ana Solidarios in Bacolod City, Philippines, on May 31, 1945. He and his 10 siblings were immersed in a strong Christian Catholic faith at an early age, and from then on, he dedicated his life to serving God and the community.
Throughout his life, Deacon Jayme was a teacher, mentor, coach and counselor. He was a teacher and principal at La Salle Green Hills School in Manila and also coached the soccer and volleyball teams there, where he formed unforgettable and long-lasting friendships with his students and their parents.
He received his master's degree in religious education from La Salle University in Philadelphia.
He joined the staff of the Diocese of Nashville's Office of Ministry Formation in 1994 and worked there until 2003. He also worked at St. Vincent de Paul Church in Nashville from 2003-2004 and at St. Frances Cabrini Church in Lebanon, where he was the director of religious education, from 2004-2005.
He was ordained as a permanent deacon in 2006 and was assigned to St. Edward Church in Nashville. He later was assigned to St. Ignatius.
Deacon Jayme also worked as a counselor at Behavioral Health Group for more than 10 years, caring for those struggling with substance abuse.
He married his wife Jee Yago on July 28, 1990, and was always proud of his only daughter, Marie. Deacon Jayme "filled the household with patience, love, support, hard work, and kindness," recalled his family. "He enjoyed traveling around the world, vacations to the beach, photography, playing soccer, and cheering on the Tennessee Titans on Sundays after Mass."
Deacon Jayme "was also very creative. He brought so much color to our lives with his craft and his friendly smile," said his family. "Ed was a true follower and messenger of Christ. He is loved and dearly missed by all, who celebrate his union with the Lord."
Survivors include his wife, Jee; daughter Marie; son-in-law Alex; brothers Antonio IV, Adolfo and Jerome; and his sisters Melinda, Janet, Mabel and Emilia. He is preceded in death by his sister, Mary Ann; his brothers Nelson and Daniel; and his parents.
Memorial contributions can be made to the family for a scholarship fund in his honor for students in the Philippines.
Brentwood-Roesch-Patton Funeral Home is in charge of arrangements.