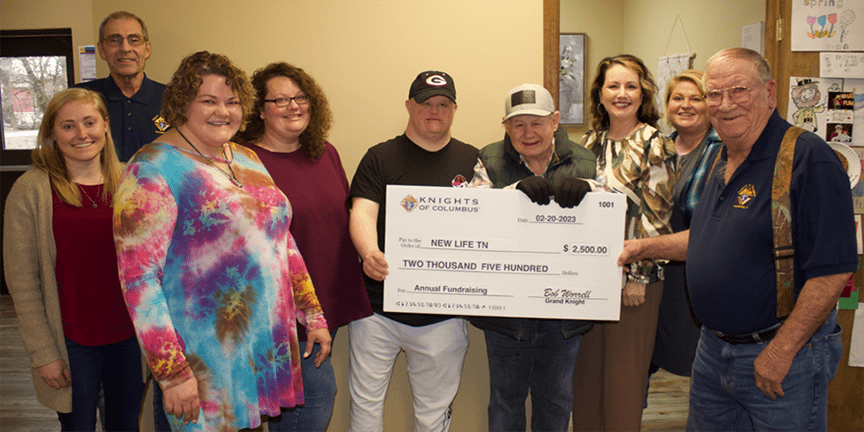 Charity, service, and community best describe the devoted efforts of the Knights of Columbus Rev. Hugh A. Swift Council 3431 in Decherd to support local efforts. 
From February through May, the 64-member council, which provides service to Good Shepherd Church in Decherd and the surrounding community, donated $2,500 to New Life Tennessee, a non-profit agency serving people with intellectual and developmental disabilities.
A donation of $1,000 was also given to Life Choices Pregnancy Support Center, which provides vital services to local communities, including pregnancy testing, ultrasound services, low-cost diapers, formula, and baby clothing.
The Knights continue to Sponsor the "40 Cans for Lent Food Drive" for Good Samaritan Ministries, a non-denominational Christian organization providing emergency food, clothing, baby supplies, utilities, and other services to low-income families in Franklin County.
The collection has amassed 5,278 pounds of non-perishable food items, and an additional $2,000 was donated for the purchase of meat and supplies.
The Knights, with the support of their wives, were able to raise all the funds by hosting spaghetti dinners and taking up collections to help people with intellectual disabilities.
The collective efforts of the Knights are attributed to following the order's example of Knights of Columbus founder Blessed Father Michael McGivney.