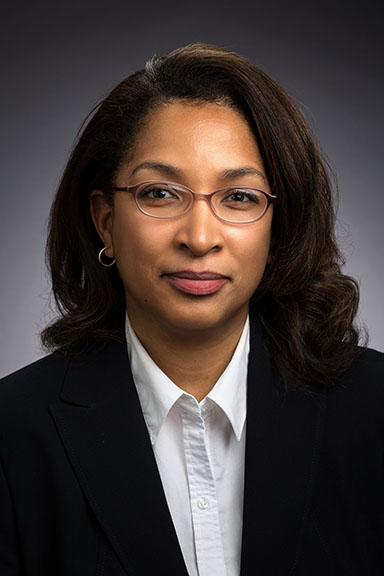 The Diocese of Nashville has created the position of Chief Marketing Officer and has named Gia Riney to fill the post. 
"Above all, I want the CMO to help coordinate the messaging of all the Christ-like ministries of the Diocese of Nashville," said Bishop J. Mark Spalding. "Our people want the Good News of Jesus Christ to go out into the world, starting within our diocese, parishes, and then going forth to our neighbors in Middle Tennessee. This fundamental task of sharing the Good News was given to the apostles and early disciples, and still is our task today. The position of CMO will significantly assist us all in fulfilling our missionary call."
As Chief Marketing Officer, Riney will have oversight over "all communications, media evangelization, and marketing related content/publishing within the diocese, as well as strategic plan development and execution of activities designed to enhance our Catholic identity and 'brand' to the general public," Brian Cooper, Chancellor and Chief Operations Officer of the diocese, wrote in a letter announcing Riney's appointment.
"The creation of this role reflects not only the overall growth of Middle Tennessee, but also the growth and vibrancy of our parishes and schools and the need for greater expertise and sophistication in our evangelization efforts to reach people 'where they are,'" Cooper said.
Riney has experience as a marketing executive with global communications expertise and more than 25 years of experience in digital media, brand strategy, message development, customer segmentation, strategic planning, data analytics, and proven tactical marketing execution.
In her career, Riney has held several senior roles where she was responsible for developing and overseeing execution of marketing initiatives and building global brand awareness.
"Gia has a firsthand understanding of cultural diversities and the complexities of cross-functional leadership from her national and global assignments in Central America, the Middle East and Asia," Cooper said.
Among her previous positions was Associate Director, International Segment for the Joint Commission International, which provides accreditation for international healthcare organizations. "In that role, Gia managed an international brand, analyzed global business development activities, and was responsible for meeting annual sales and financial targets," Cooper said.
Riney has also served as editor and publications director for the Tokyo American Club, in Tokyo, Japan. She comes to the diocese from Nuestros Pequeños Hermanos (Spanish for Our Little Brothers and Sisters) as its Director of Communications. The organization cares for poor and vulnerable children across Latin America and the Caribbean, including Mexico, Honduras, Haiti, Nicaragua, Guatemala, El Salvador, the Dominican Republic, Peru and Bolivia.
"In her role there, Gia's responsibilities included strategic planning, and the execution of marketing strategy to cultivate new donors and convert one-time givers to recurring patrons," Cooper said.
Riney will begin her new job with the diocese on Monday, Nov. 29.
"Gia will bring a track record of servant leadership, listening skills, and innovation to help us build on our recent successes by positioning the diocese for the future," Cooper said.
Adding the position of Chief Marketing Officer will allow the diocese to develop a strategic plan and specific marketing and evangelization initiatives, Cooper said.
Part of Riney's charge will be developing communication platforms to reach five key audiences, Cooper said, including:
Public policy and government.
The churches of the diocese and their parishioners, as well as those served by diocesan institutions and organizations, such as Catholic Charities, Diocese of Nashville.
Schools and parents at the 16 diocesan schools. The target will not only be the families with children already enrolled in a Catholic school, but the prospective families looking for a values-based education, Cooper said.
Fallen away Catholics. "The acceleration of people falling away from the faith has dramatically picked up speed over the last 10 years," Cooper said. "We have to approach them wherever they are to invite them to renew their relationship with Christ."
The general population of Middle Tennesse. "Catholics are about 5 percent of the population in our diocesan boundaries," Cooper said. But the services the diocese provides through ministries like Catholic Charities, senior housing and low-income housing, touch almost 75 percent of the people in any given year, Cooper added.
"How do we craft a message that is uplifting and welcoming to the faith?" said Cooper, who pointed to the Catholic Minute spots on Tennessee Titans and Nashville Predators broadcasts as one example of such an effort.
"For each pillar, we will look at what are the most important message elements and what are the best media tools to present those messages," Cooper said. "We want to raise our profile and define the core messaging elements that we will continually reinforce and have the public at-large think of when they hear the word Catholic."
Along with creating the position, there will be a significant increase in marketing, evangelization and communication expenditures, Cooper said. As with all its initiatives, he added, the diocese will measure the effectiveness of its efforts and make adjustments as needed.
The position of Chief Marketing Officer is not only new for the Diocese of Nashville but unique among dioceses across the country, Cooper said.
"We're using business charisms and things widely used in the business sector to advance Church initiatives," Cooper said. A Chief Marketing Officer has certain professional qualifications and skills the diocese was looking for, he said. "That's the kind of expertise you need to guide Church resources effectively."
In his announcement letter, Cooper thanked the diocesan Chief Mission Integration Officer Julie Perrey for her help during the search, as well as the members of a special advisory panel: David Bohan, retired chief executive officer and founder of Bohan Advertising; Jeff Bradford, Nashville President of The Dalton Group, a regional public relations and marketing firm; Judy Orr, Executive Director of Catholic Charities; and Dr. Rebecca Hammel, Superintendent of Schools for the diocese.
Riney is a Nashville native who converted to Catholicism at St. Ignatius of Antioch Church as a teen. She graduated from Hume-Fogg Academic Magnet High School in Nashville and Middle Tennessee State University in Murfreesboro with a bachelor of science degree in communications with a radio/television production emphasis and a minor in Spanish.
Riney and her husband, Dan, recently moved back to Nashville from Chicago, and now reside in Hendersonville. They are parishioners at Our Lady of the Lake Church and have two school-age children, Harrison and Daniel.