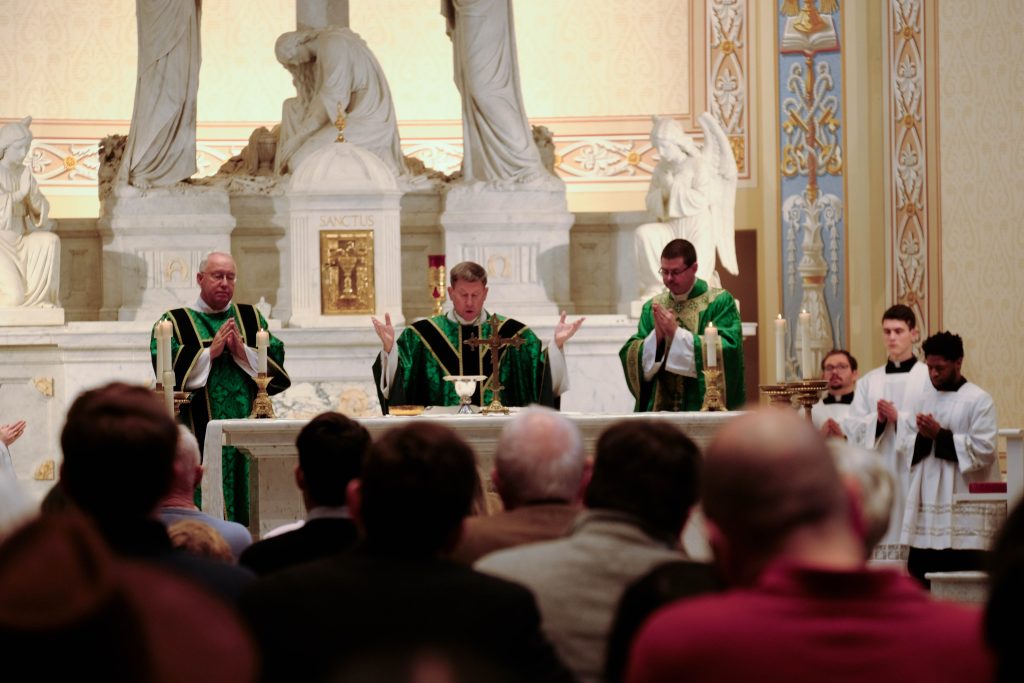 In light of the conflict that is embroiling Israel and the Gaza Strip, Bishop J. Mark Spalding answered the call of Cardinal Pierbattista Pizzaballa to observe Tuesday, Oct. 17, as a day of fasting, abstinence, and prayer for peace.
Bishop Spalding, alongside Father Dan Steiner, associate pastor of the Cathedral of the Incarnation, celebrated a Mass for Peace during the 12:10 p.m. Mass at the Cathedral.
During his homily, Bishop Spalding focused on one of the Eight Beatitudes – "Blessed are the peacemakers, for they will be called children of God."
"We are God's children, and each of us, because of the great gift of Jesus Christ, are brothers and sisters, and every human life on this earth, we appreciate, we reverence, and we give awe," Bishop Spalding began. "Today, as we pray for peace on this earth. We want to be seen as children of God. We want to bring others into that recognition, that revelation.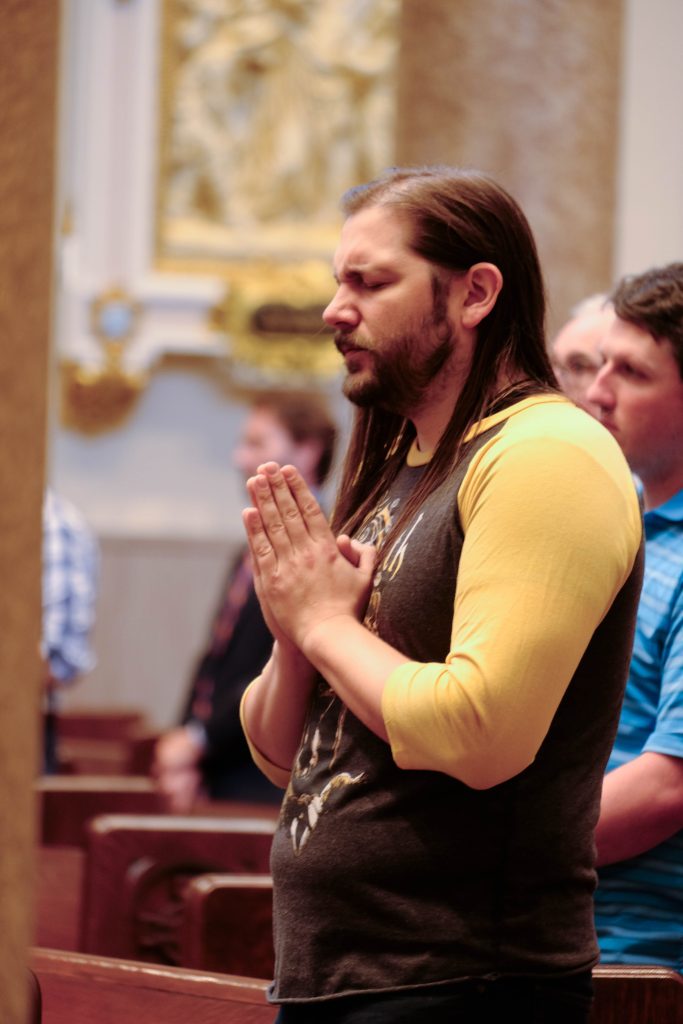 "You are a child of God, and as a child of God, you must see each other as that child as well," he continued. "When war breaks out, when we see these conflicts that are in our world today, it's because so many fail to see the other as a child of God."
It's only in changing that perspective that "peace will truly be able to break out on the earth, and so we pray today," the bishop added.
"The wonderful gift of the Roman Catholic Church is that all around the world today, be it north, south, east, west, people are gathering just like you and me for this moment of prayer. We ask God in this moment, which seems so dark and discouraging, to bring light and hope.
"We truly want all Christians, all Jews, all Muslims, to see each other as a child of God," he continued. "We ask God, send us wisdom in this moment. We ask Jesus Christ, the Prince of Peace, to send us wisdom and understanding and right judgment and courage in this moment.
"We ask the Holy Spirit to send us those gifts of the spirit. We need them so much this day," the bishop concluded. "May God truly bring peace on this earth. May we each be peacemakers, in every way, whether in our homes, where we work, where we go to school, wherever we find ourselves in this community and in this nation and on this earth. May God open our minds and our hearts to His ways and make us more His children."
"Blessed are the peacemakers, for they will be called children of God."
Michael Kupris, a parishioner of St. Matthew Church in Franklin, said he was happy when he found out that Bishop Spalding would be offering a Mass for Peace. 
"It's a good sign that we have a beautiful diocese and a beautiful city that wants to do what they can, when they can even if all we can do is pray for them," Kupris said. "I think it's right for all of America to come together in unity and solidarity with our brothers and sisters over there and offer our prayers up to Christ for the sake of peace."