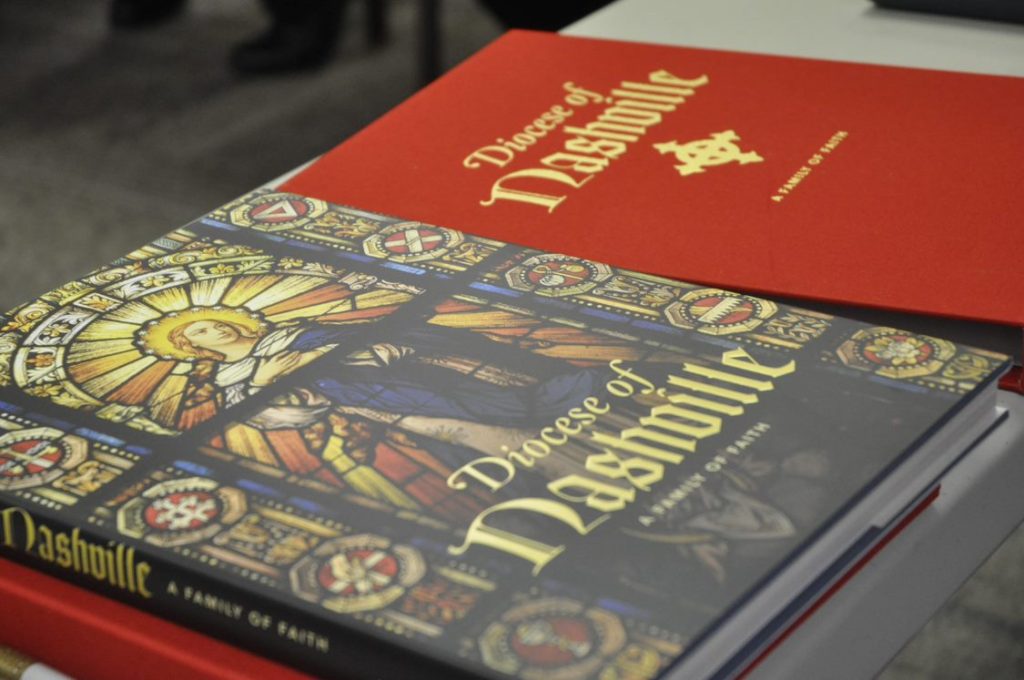 St. Mary Bookstore in downtown Nashville is hosting a signing of the "Diocese of Nashville: Family of Faith" history book with Pulitzer Prize-winning photographer Robin Hood from 11 a.m. to 1 p.m. Saturday, Dec. 3, where the book is on sale for $50 per copy.
Hood, whose work has been featured in major expositions and publications across the country over the past 40 years, won the Pulitzer Prize for photography while a newspaper photojournalist in Chattanooga.
The 240-page photographic history book showcases the 185-year legacy of architecture, service, and impact of every church across the diocese.
"The visits to each of these 60 churches provided some of the most enjoyable and personally rewarding photo sessions that I have ever done," Hood said. "From buildings as grand as the Cathedral in Nashville to the small St. Michael Church in Cedar Hill, I saw beauty, and I felt the legacy that embodies each of these buildings. I am very proud of this book."
Along with Hood's original photography, the book also includes the writing of Farrar Hood Cusamato and Whit Stiles. The book was featured at the 2022 Southern Festival of Books earlier in October.
Cusamato and Stiles have authored numerous books, including one for the National Parks Conservation Association.
The book was designed by Jeff Carroll, a parishioner of St. Philip the Apostle Church in Franklin.
The book is also available for purchase through the diocese website, Parnassus Bookstore in Nashville and Landmark Books in Franklin. It will also be on sale during the Gift of The Child Christmas Concert at 7:30 p.m. Wednesday, Nov. 30, at Christ the King Church.
"This is a beautiful tribute to our diocese's parishes," said Bishop J. Mark Spalding. "However, as beautiful as the images and writing are, the real beauty is knowing the good work, the spirit of the community, and the faith of the parishioners who fill every one of these churches. I am excited to honor them through this wonderful book."