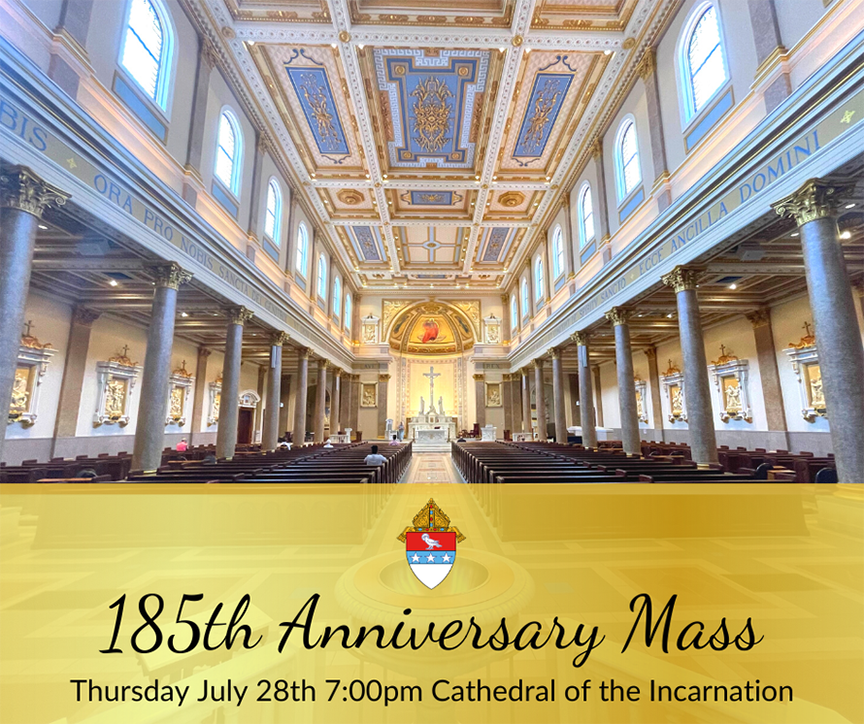 Bishop J. Mark Spalding will mark the 185th anniversary of the founding of the Diocese of Nashville on Thursday, July 28, by celebrating Mass at the Cathedral of the Incarnation.
The Diocese of Nashville was established by Pope Gregory the XVI in 1837. It was one of three new dioceses established that year on what was then the American frontier, along with the dioceses of Natchez, Mississippi, and Dubuque, Iowa. All three were carved from what was then the Diocese of Bardstown, which covered a wide swath of America.
Originally, the Nashville diocese covered the entire state of Tennessee. When Bishop Richard Pius Miles arrived in Tennessee as the diocese's first bishop, he was the diocese's only resident priest taking care of about 300 Catholics in the state spread out over 42,000 square miles.
The Diocese of Memphis covering the western third of the state was created in 1971 and the creation of the Diocese of Knoxville, covering the eastern third of the state, followed in 1988.
Today the Diocese of Nashville includes 60 churches throughout Middle Tennessee.
The Mass to mark the 185th anniversary of the diocese is open to the public and will begin at 7 p.m.