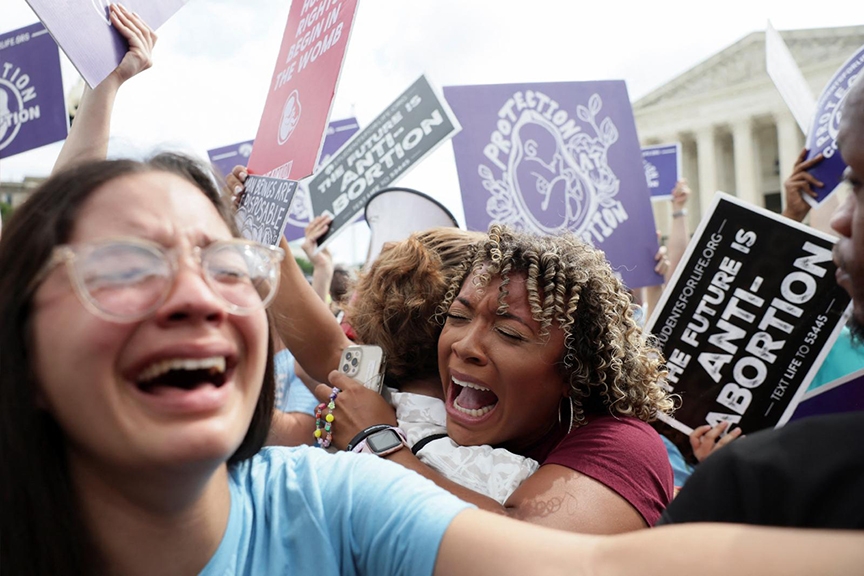 Life in America took a dramatic turn on June 24, 2022. That was the day the U.S. Supreme Court handed down its decision in the case of Dobbs v. Jackson Women's Health Organization. The case was a challenge to a Mississippi law that banned abortions after the 15th week of pregnancy.
In its ruling, the Supreme Court overturned its 1973 decision in Roe v. Wade that legalized abortion. "It is time to heed the Constitution and return the issue of abortion to the people's elected representatives," Justice Samuel Alito wrote in the court's majority opinion.
States across the land moved to pass laws prohibiting abortion. Tennessee was ahead of the game having already approved an amendment to the state constitution clarifying that it did not provide greater access to abortion than the U.S. Constitution allowed. Legislators followed that victory for life by passing the Human Life Protection Act, which would take effect if Roe were ever overturned. The law did take effect with the decision in Dobbs.
Today, abortion is illegal in Tennessee.
But those trying to build a culture of life were under no illusions that their work was finished. Abortion may be illegal in Tennessee, but women can still find themselves facing a crisis pregnancy. There still are women who are frightened and unsure about their future, who need help, both before and after they give birth to their child. As Catholics, we still have an obligation to care for our neighbors with love and mercy.
One thing the Dobbs decision did not change was Catholics' commitment to accompany families who need our help. Through parishes, diocesan ministries, lay organizations, the Catholic Church has long provided a wide variety of support for individual women and organizations that support women. Even before the Dobbs decision was handed down, the U.S. Conference of Catholic Bishops launched Walking with Moms in Need, a program to provide parishes resources so they could support and accompany women facing a crisis pregnancy.
The Knights of Columbus in our state and across the nation have long had a program to raise funds to buy ultrasound machines for pregnancy centers so they could show women the life growing within them. At the Knights' Supreme Convention held in Nashville last summer, Supreme Knight Patrick Kelly announced a new program: Aid and Support After Pregnancy. Under the program, the Supreme Council will match up to 20 percent of any gift a local council makes to a pregnancy resource center or maternity home.
Our dream is that someday no one will ever see abortion as an option, that all life will be respected and protected.
While the dream lives, the work continues. The Church's teaching on respecting life takes a wide view. We not only defend life at its beginning, but also at its end and every point in between. Caring for the sick and the infirm is a life issue. Providing for the poor is a life issue. Working to end the death penalty is a life issue. Making our communities and our families safe from violence is a life issue. Advocating for a just immigration system that allows the country to secure its borders while treating the immigrant with dignity and respect is a life issue.
We respect and defend life because that is what Christ taught us. Dobbs represents a victory on one front, but our work is not done.