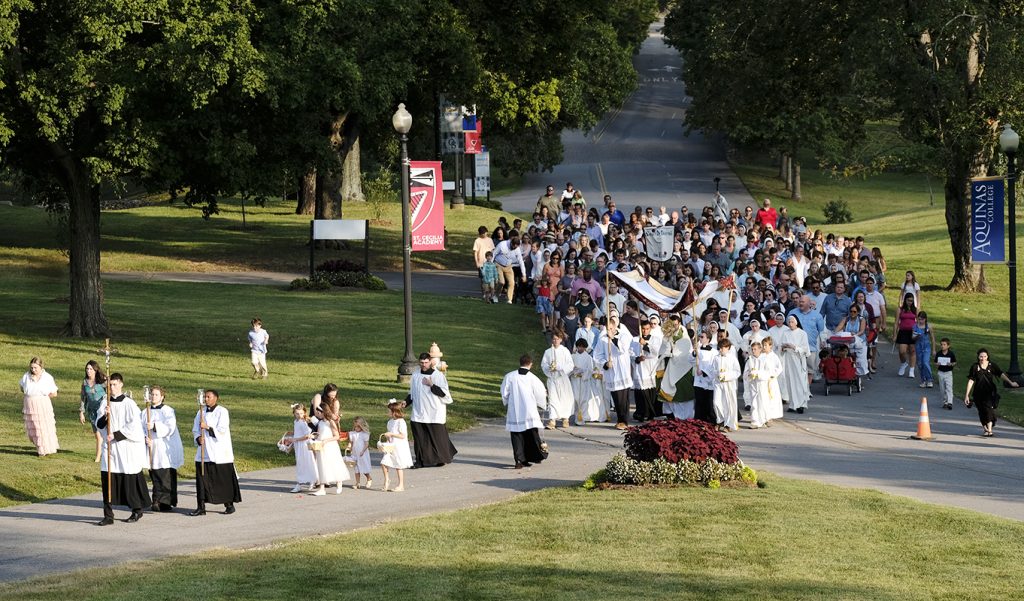 The Year of Parish Revival for the U.S. Conference of Catholic Bishops' three-year Eucharistic Revival continues in full swing as parish and school communities across the Diocese of Nashville remain focused on teaching and worshiping of the real presence of Jesus Christ in the Eucharist.
From pilgrimages to more opportunities for adoration, there is no shortage of ways to bring oneself closer to Christ in the Eucharist.
Eucharistic processions, however, remain one of the most popular devotions as they continue to further solidify the belief in the real presence to all.
Recently, University Catholic students from Tennessee Tech University in Cookeville, as well as the Dominican Sisters of St. Cecilia Congregation along with the many students and families of Overbrook Catholic School, St. Cecilia Academy, and Aquinas College, held Eucharistic processions around their respective campuses.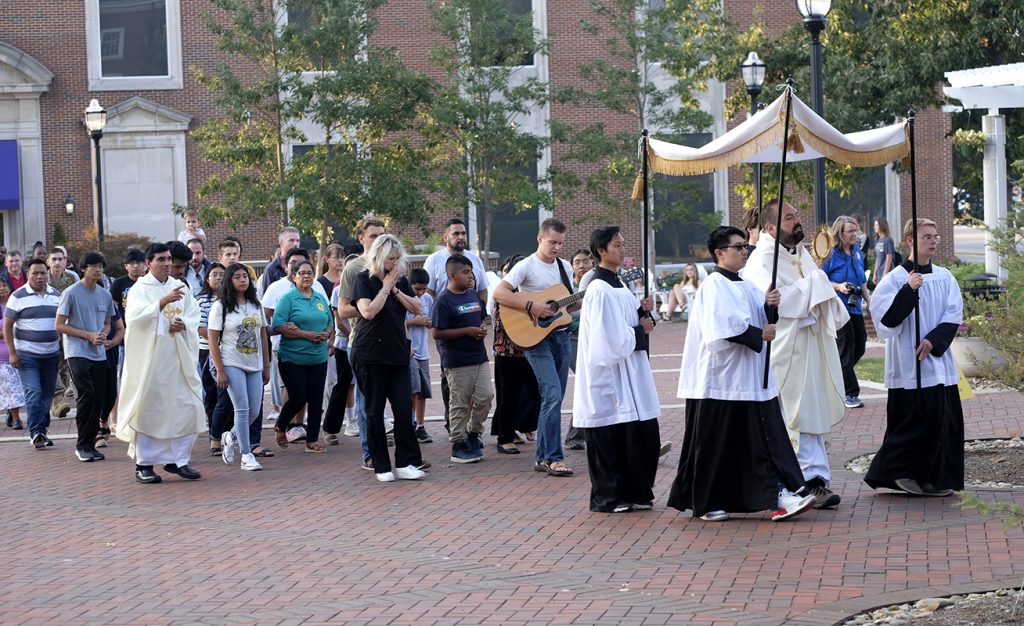 "A procession is a very ancient and beautiful religious practice, especially in Christianity. Having a long, solemn, joyful procession is a very meaningful thing, and has been throughout the history of the Church," explained Father John Hammond, pastor of St. Patrick Church in South Nashville, and Judicial Vicar and Vicar General of the Diocese of Nashville. "It is especially praiseworthy to have a procession with the Blessed Sacrament, with the idea that you're taking the Lord out into the world solemnly to bless wherever he goes and also to invite and promote devotion to his true presence for anyone that sees him."
"Whenever the Church has a procession, symbolically it represents the whole Church walking together," added Father Bede Price, pastor of the Church of the Assumption in Germantown. "Processions encourage people to meditate and express their beliefs in the centrality of the Eucharist and in Christian life."
For more about the Eucharistic Revival at the diocesan level, visit dioceseofnashville.com/eucharistic. For more resources from the National Eucharistic Revival, visit eucharisticrevival.org.