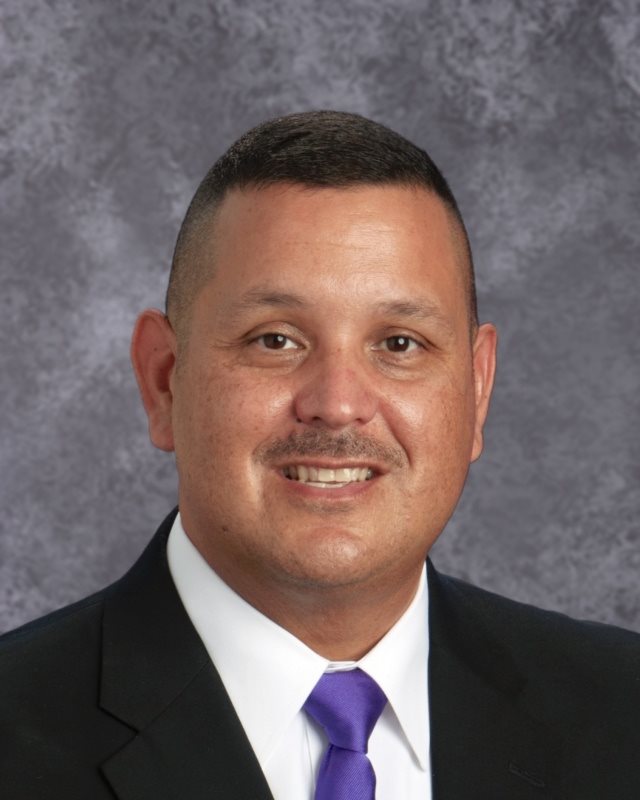 Father Ryan High School announced that Francisco "Frank" Espinosa Jr. will become the school's new principal, effective July 1, 2023.
Espinosa comes to Father Ryan from Mount Saint Joseph High School in Baltimore, Maryland, where he has been principal since July 2020. The announcement was made to the faculty and staff by President Paul Davis and the co-chairs of the Principal Search Committee, Connie Steinmetz, the school's Chief Financial Officer, and Brooke Reusch, Father Ryan's Director of Advancement.
Espinosa brings more than 30 years of experience as an educator and administrator to Father Ryan. Prior to his position at Mount Saint Joseph, he was the principal and senior vice president of St. Xavier High School in Louisville, Kentucky. In addition, Espinosa is a member of the Board of Directors of Xaverian High School, located in Brooklyn, New York, and serves as the chair of its Educational Programs Committee.
In his roles as principal, Espinosa led initiatives to revitalize purposeful and rigorous curriculum, develop faith and spiritual formation opportunities for the community, restructure daily operations to improve faculty collaboration, and evaluate school culture to create a more diverse and inclusive climate. Throughout his extensive professional career in Catholic school administration, Espinosa has continued to teach select classes, demonstrating his lifelong dedication to educating and connecting with students.
Espinosa earned a bachelor of arts in history from the University of Louisville, in addition to a master of education in secondary education and administration and a certification in school leadership-principalship, both from Spalding University in Louisville.
"After 30 years of educating and forming young people in the hallmarks of Carmelite and Xaverian traditions, I am honored to continue my work in Catholic education at Father Ryan High School," Espinosa said. "This opportunity will allow me to partner with colleagues to build upon the school's culture of high standards and excellence while enhancing this environment where students grow in their faith and personal potential."
"Father Ryan's focus on the development of the student is what attracted me most to this position and the school," he added. "I truly believe that to make a difference, we must be able and willing to build an enduring and respectful relationship with our students, based on the mission of the school."
"Our search process produced a wide variety of qualified candidates from across the country, but it was clear that Mr. Espinosa truly aligns with the mission of Father Ryan and is the right person to serve as principal as we approach our 100th anniversary," said Davis. "He brings a unique perspective from his years of experience as an educational leader, and his dedication to Catholic education will allow Father Ryan to continue to grow in excellence in all endeavors.
"In talking with his colleagues, Mr. Espinosa is praised as a collaborative, data-driven, and well-respected individual who has excelled in Catholic education," Davis said. "I look forward to working closely with him and witnessing the positive impact he will have on our community."
Espinosa succeeds Davis, who became the 15th head of school in Father Ryan's 98-year history on July 1, 2022.