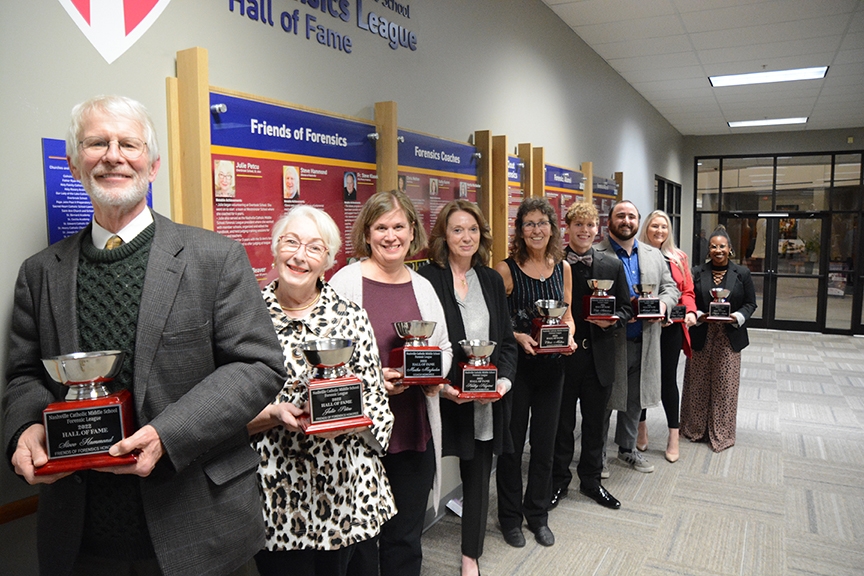 Twelve new members of the Nashville Catholic Middle School Forensic League Hall of Fame were inducted during ceremonies on Saturday, Nov. 19.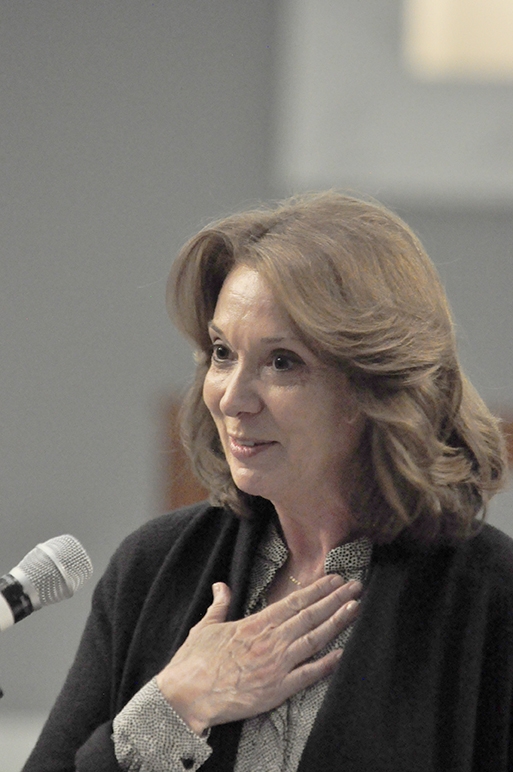 The new members included three coaches, three Friends of Forensics, and six alumni of the program.
The inductees include:
• Kathy Kazimi, the founding coach of the forensics program at St. Joseph School in Madison. Kazimi's students utilized debate skills in her middle school history classes. So when the league was being formed, St. Joseph's principal, Sister Mary Charles, OP, encouraged Kazimi to organize a team at St. Joseph. In five years, the St. Joseph team grew from the low teens to more than 60 participating students.
Kazimi also served on the league's board of directors and was president in 1993. She later volunteered as a judge and in other capacities at tournaments.
"As coaches, we weren't competitors but rather good friends, and that esprit de corps trickled down to the students, as well," Kazimi said. "Serving as coach and witnessing students overcome their individual challenges, growing in poise and confidence along the way, remain some of the most memorable and rewarding moments of my teaching career. Although it was always exciting to see students earn a trophy, the greatest victories more often involved no awards at all."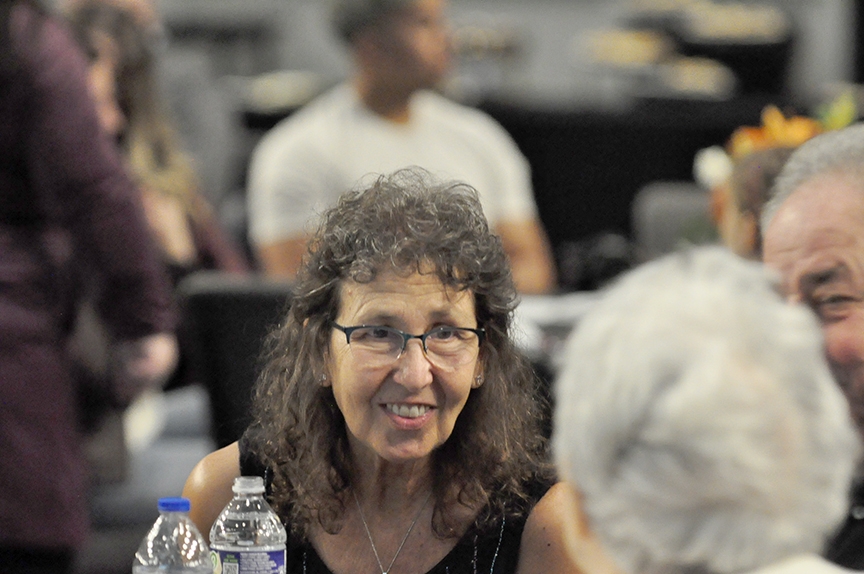 • Chris Melton, coach at Holy Rosary Academy and league director for 14 years.
Besides coaching Holy Rosary's forensics team and leading the league, Melton was the music teacher at Holy Rosary for 22 years. In 2013, she was awarded the Christ the Teacher Award by the Diocese of Nashivlle's Catholic Schools Office. She also has volunteered with Tennessee Right to Life, and with her husband, Dave, performs with their band The Meltones.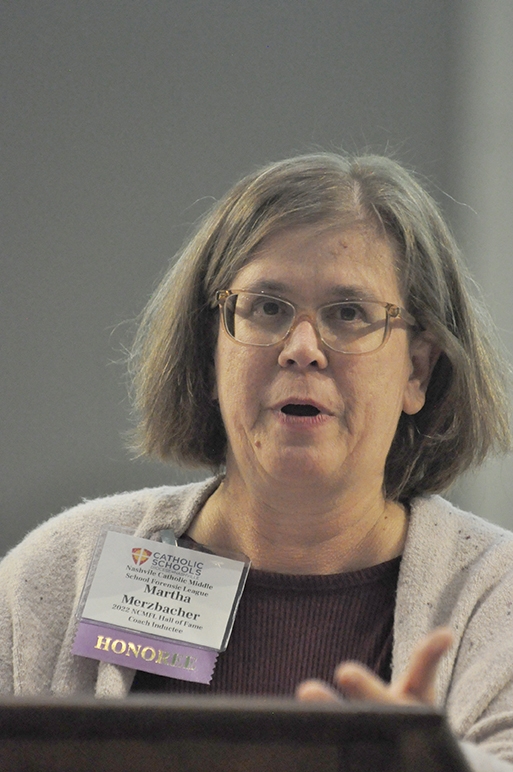 "I am always excited each year to see shy and uncomfortable students at the beginning of the year transform into more confident speakers," Melton said. "I love the friendships that develop as students, teachers, and parents from our Catholic schools get to know each other. It is a thrill to see so many of our former students in high school plays or involved in leadership or service activities. What an honor to know that I have helped them along the way."
• Martha Merzbacher, coach at St. Ann School for 26 years.
Merzbacher first became involved with forensics as a parent volunteer when her oldest daughter was a member of the team at Holy Rosary. When she began teaching at St. Ann in 1994, Merzbacher took over as coach of the school's forensics team.
"I truly loved working with all the amazing students, other coaches at St. Ann and in the diocese, and wonderful parents during my career," Merzbacher said. "Over the years, I have had students tell me that they loved forensics because they always felt they were part of something, they were encouraged and included, whether they won an award or not. They felt they were part of a family. I am so happy that the forensics program provides this for students and coaches alike."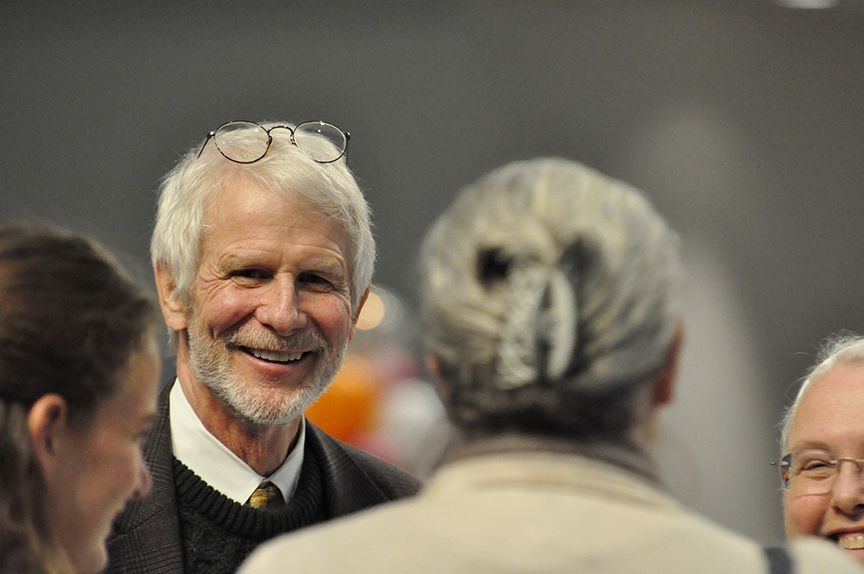 • Steve Hammond, inducted as a Friend of Forensics.
Hammond was Superintendent of Schools for the diocese when Carolyn Baker approached him with the idea to start a middle school forensics league. He agreed and provided some seed money to get the league started.
He credited the league with helping children find their voice to use for the betterment of humankind.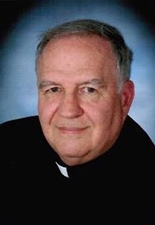 "The good that has been promulgated from this excellent idea cannot be underestimated," he said. "It has touched the lives of many thousands and will continue to do so in the years ahead."
• Father Stephen Klasek, inducted as a Friend of Forensics.
Father Klasek, the pastor of St. Paul the Apostle Church in Tullahoma and St. Mark Church in Manchester, was pastor of Holy Rosary Church when the Forensic League added a debate category. A member of debate teams in high school and college, Father Klasek hosted for several years a workshop on debate for students and coaches. Under his direction, the league produced a professional-quality video for students' use.
Father Klasek also served as a debate judge at tournaments.
"The debate program in the league would not have been possible without the initial training and support from Father Klasek," according to the induction organizers.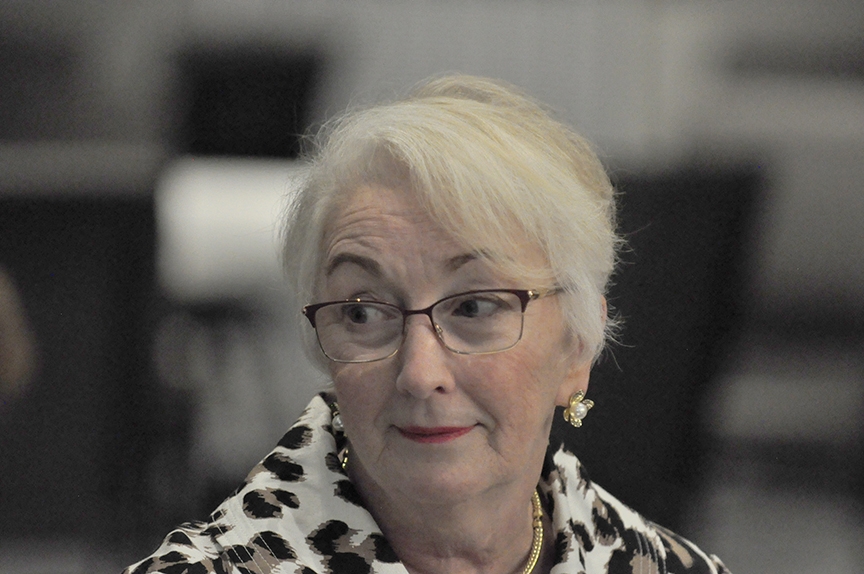 • Julie Petcu, inducted as a Friend of Forensics.
Petcu became involved in the Forensic League as a volunteer when her children were involved in the program while students at Overbrook School. She later served as a coach at St. Ann and the founder and coach of the forensics program at Westminster School.
"I have always felt that even if one has the most novel and wonderful ideas it is meaningless if they lack the confidence and ability to communicate those insights to others," Petcu said. "To me the true beauty of a well-run forensics program is that it could provide a platform for students to shine who may not have found their niche in athletics or academics. It has been a joy to watch so many young students grow and develop their expressive abilities while having so much fun. This involvement has forever changed me for the better."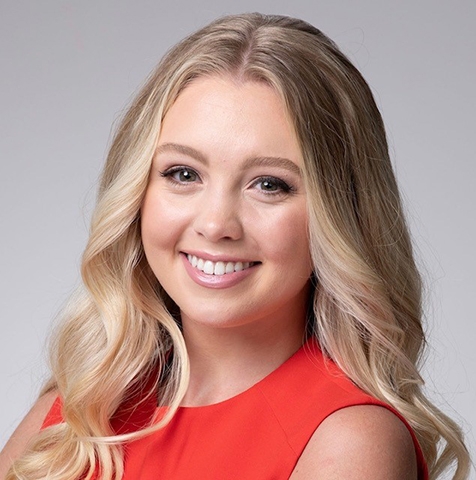 • Mary Grace Beasley, St. Joseph School.
After her involvement in forensics at St. Joseph, Beasley went on to establish the Sparkle Pageant, a pageant for children and teens with intellectual disabilities, as a student at Pope John Paul II Preparatory School. The pageant gives the participants the opportunity to take a turn in the spotlight and raises funds for the Hand In Hand Options program at Pope Prep.
"The forensics program instilled in me the values of perseverance and confidence. Everything that I learned through participating in forensics is applicable to my life today," said Beasley, who is a student at Lincoln Memorial University Duncan School of Law in Knoxville. "I am so grateful that I learned the importance of public speaking at such a young age. … Forensics opened many doors for me to be able to advocate for the things that are near and dear to my heart, like the Hand In Hand program at Pope Prep."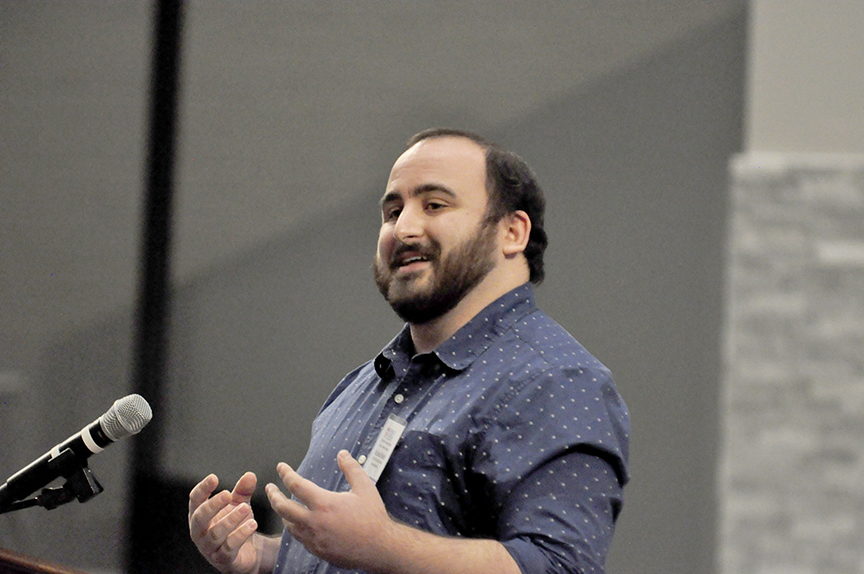 • Michael Bottei, St. Bernard Academy.
Bottei found in forensics an outlet for his passion for performance and entertainment. After competing successfully in forensics at St. Bernard, he brought those skills to the speech and debate team at Father Ryan High School.
As a student at Fordham University in New York, Bottei performed in dozens of stage productions and directed two he wrote himself. After earning a master's degree in English from Fordham, Bottei returned to St. Bernard in 2021 as a teacher and as a coach of the forensics team, assisting Jennifer Kitchel, who was his coach at St. Bernard.
Bottei was able to use the techniques of projection, flow, confidence, and engagement that he learned in forensics in the classroom as a teacher.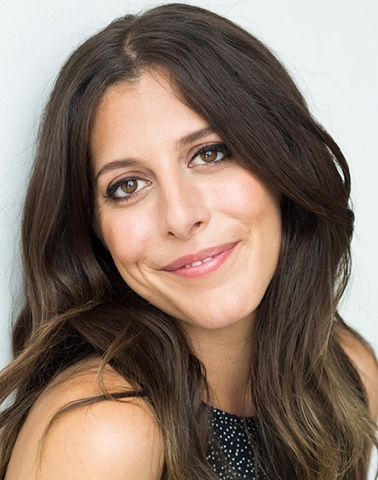 • Allison Calhoun, Overbrook School.
Calhoun joined Overbrook's forensics team as a fifth grade student and was voted co-captain of the team as an eighth grader. She successfully competed in the categories of poetry, prose, dramatic interpretation, and duo improvisation.
She graduated from Syracuse University with a bachelor's degree in fine arts, majoring in acting and English with a minor in costume design. While at Syracuse, she studied in London and performed in an original production at the Edinburgh Fringe Festival in Scotland. She has also performed in Beijing, China, and studied under Broadway producer Ariel Tepper.
Calhoun is currently a costume designer for film and television in Los Angeles. She has worked on feature films, television shows, and national campaigns for clients such as HBO, NBC, Warner Brothers, Apple, Netflix, Facebook, Sony, and Disney.
"Forensics played an important part in my life," Calhoun said. "It benefited me both academically and professionally by encouraging my skills to be a confident public speaker and a thoughtful storyteller. I full-heartedly believe in the power that the Nashville Forensics League has to inspire young people and encourage them to find their voice."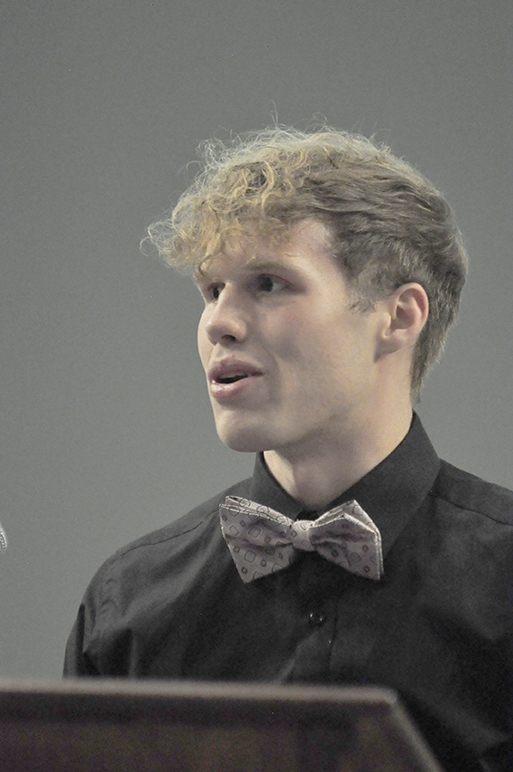 • Cole Robertson, Sacred Heart School in Lawrenceburg.
When Robertson helped to start the forensics team at Sacred Heart, he was one of three members. That year, the team won the league tournament championship in the play category. He went on to win first place in many categories, including duo acting, audition, and storytelling.
By his eighth grade year, Robertson had recruited more than half of the eligible students at Sacred Heart to participate in forensics. He finished the year as the recipient of the Spirit of Forensics Award.
"Throughout his time as a member of the Sacred Heart team, Cole made friends across the diocese and was arguably the most popular and respected student to ever compete in the Nashville Catholic Middle School League," said Joe Zanger, who nominated Robertson for the Hall of Fame and is the league president. "He could be seen numerous times mentoring and encouraging younger students at tournaments, and not just from his own team."
"Forensics helped me to realize my dream of performing with some of the best and most talented people I know," Robertson said. "The friendships I formed and the personal connections I have made will last a lifetime."
Robertson, a college student studying pre-med, still volunteers as a forensics judge.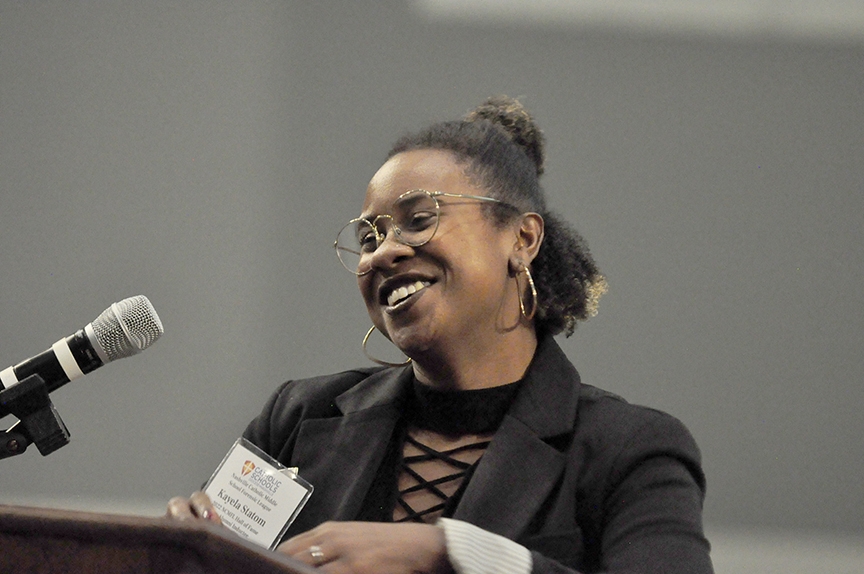 • Kayela Statom, St. Joseph School.
During her three years on the forensics team at St. Joseph, Statom competed in the prose, storytelling and duet acting categories.
After graduating from the University of Tennessee at Knoxville in 2017 with a bachelor of science degree in animal science and a minor in theater, she worked in upstate New York as an agricultural extension agent. Currently, she serves as the Coordinator of Recruitment and Diversity Initiatives for UT's College of Veterinary Medicine.
"I can truly say that being a part of the forensics team impacted my life in the best way. I found a passion for acting, learned many life skills, and crossed paths with many amazing people," Statom said.
"In my career field of agriculture education as well as my theater hobby, the public speaking/communication skills and the people skills that I learned during my time in forensics have helped me in more ways than I can count," she added. "I can only hope others are able to have a similar experience by having fun with their team and embracing the skills, knowledge, and friendships that come with being a part of the world of forensics."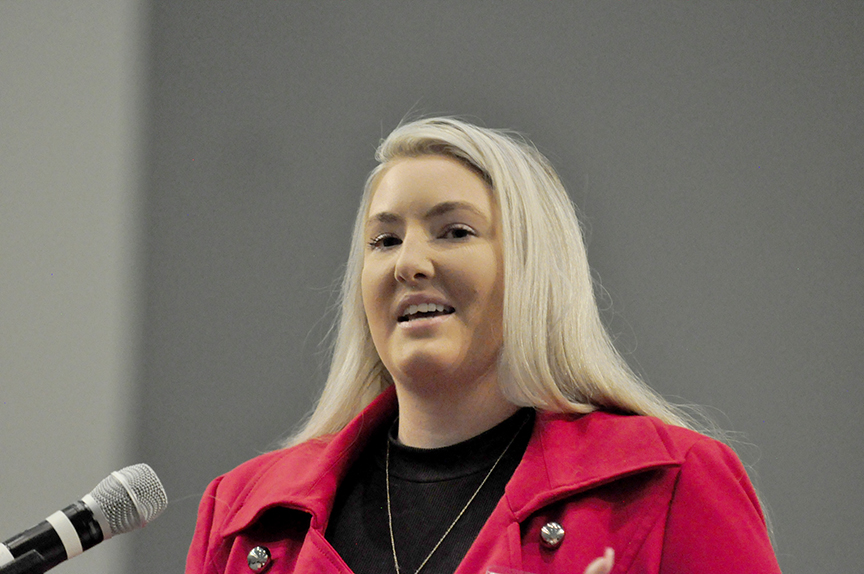 • Clare Zanger, St. Joseph School.
Clare Zanger was a member of the St. Joseph forensics team from 2005-09 where she excelled in the original oratory category and participated in duet acting and duo improvisation.
As a student at Pope Prep, Zanger helped establish the first forensics team at the school and served as team captain for three years. She also participated in the Sumner County Teen Court program, arguing cases for children accused of misdemeanors before juries composed of other teenagers.
She graduated from the College of Wooster in 2017 and from Detroit Mercy Law School in 2020. She is now a partner at the Zanger Law Firm in White House.
Zanger credits forensics for giving her confidence in addressing a court and a jury and for giving her the skills to think on her feet and argue well for her clients.
Information about the new inductees has been included in the Hall of Fame display at the Catholic Pastoral Center.