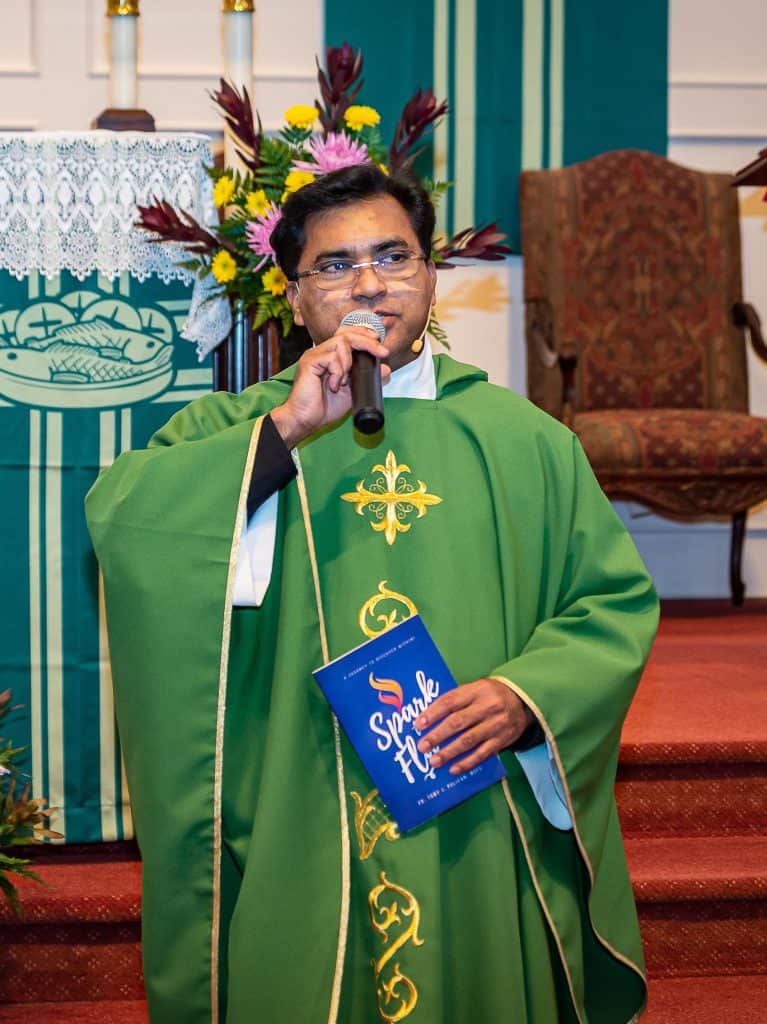 Father Tomy Joseph, MSFS, a former pastor in the Diocese of Nashville, has written a book, "Spark to Flame: A Journey to Discover Within!" that he hopes will help deepen readers' faith.
"It really helps people to walk through their own life and make a spiritual journey especially during this time, this trying time. All of us are under a stressful time because of COVID," Father Tomy said.
"I believe this book will help people strengthen their faith and stay on top of their hope," he said. "Even in this difficult time, the Lord is still in charge."
Father Tomy has a degree in journalism from a college in his native India and has edited periodicals for his religious order, the Missionaries of St. Francis de Sales, also known as the Fransalians.
"I wanted to start writing. That has been my desire and my plan," said Father Tomy, who is the Major Superior of the Fransalian Religious Community in the United States and pastor of St. Marguerite d'Youville Church in Lawrenceville, Georgia. "With this COVID situation, I had more time to sit and write."
The book consists of 33 short chapters, with titles such as "The Contagion of Smile," "Is the Lord Still in Charge?" "Jesus and the Empty Tomb," "We Love You, Mom!" and "Our Fathers are Leaders and Role Models." Father Tomy stopped at 33 chapters, he said, because Jesus was crucified at age 33.
The book took about a year to write and many of the chapters were inspired by the events surrounding the time of the year he was writing. "It's a journey of one year," Father Tomy said.
Father Tomy hopes the book will remind people not to lose hope, even in these difficult times.
"We are confused at this time about how long is the pandemic going to last, what is the future of the Church. We are anxious," he said. "This will give us a faith-oriented look toward life. … The Lord is still in charge."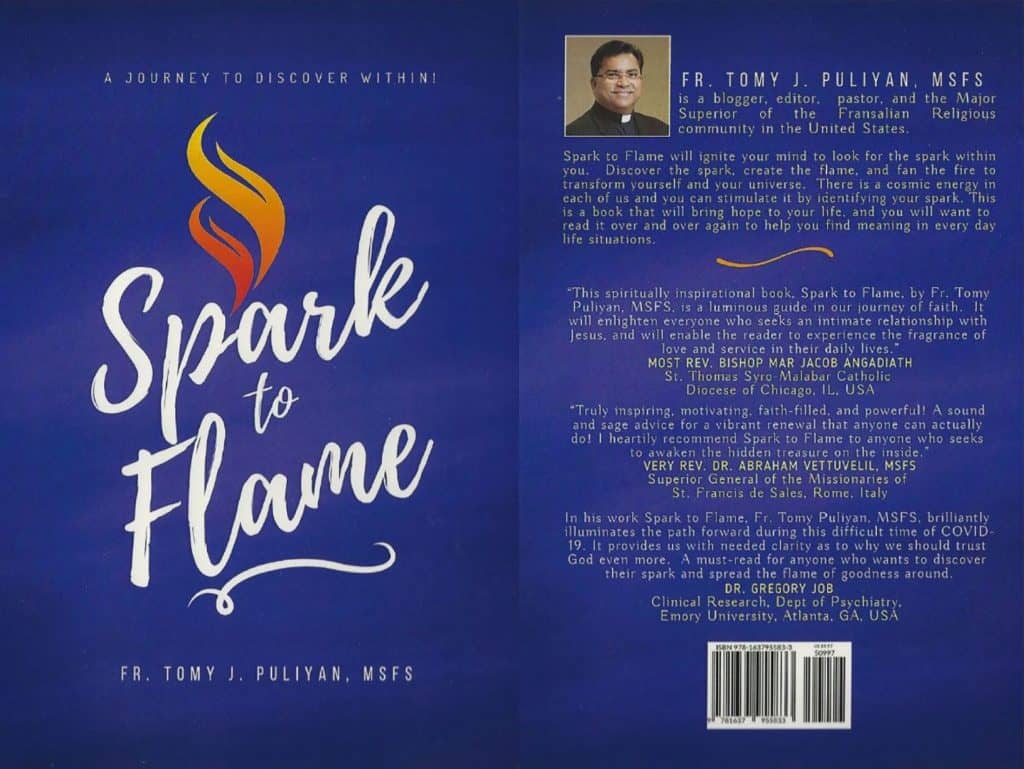 The book was published on Jan. 24, the feast day of St. Francis de Sales, who wrote about spiritual formation and is the patron on Father Tomy's order and the patron saint of writers and journalists. "The proceeds will be spent to disseminate the spirituality of St. Francis de Sales," Father Tomy said.
Publishers of the book are Fransalian Media USA and Honeycomb Today Publishing. The book is available at St. Mary's Bookstore in Nashville, St. Stephen Catholic Community in Old Hickory, and St. John the Evangelist Church in Lewisburg. It also will soon be available through Amazon.
Father Tomy dedicated the book to the memory of his parents, Joseph and Rosamma Puliyanampattayil, and his sister Lissy Joseph. He also dedicated it to Father Mani Panthalany, MSFS, who was the provincial superior who sent Father Tomy to the United States and is celebrating the 50th year of his priesthood.
Father Tomy served in the Diocese of Nashville from 2003 to 2017 as associate pastor of Our Lady of the Lake Church in Hendersonville and pastor of Sacred Heart Church in Loretto and St. Joseph Church in Madison. He moved to the Archdiocese of Atlanta after he was elected the major superior of the order in the United States, which has its provincial house in Atlanta.