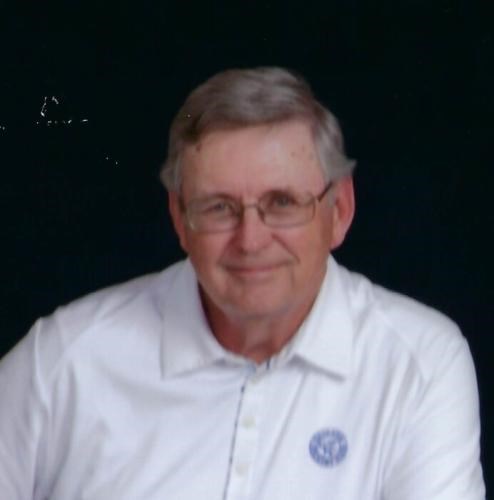 Richard Stephenson, who helped to open Pope John Paul II Preparatory School in 2002 as its first English department chair, is remembered by his colleagues, Karen Phillips, as "one of the most impactful, creative, knowledgeable 'masters' to be found anywhere in the state in the field of education."
"What struck his colleagues was his perpetual passion and enthusiasm for his subject and his enjoyment of working with students," recalled Karen Phillips, the interim head of school at Pope Prep who worked with Mr. Stephenson at Gallatin High School before helping to recruit him to join the faculty of the brand new Catholic high school in Hendersonville.
Mr. Stephenson died on March 2, 2023. He was 77 years old.
"Probably most influential to me as a classroom teacher, Richard was unmatched for his knowledge and great love of the canon of Western literature," Phillips said. "His command of the subject is both broad and deep as he taught every course in the English departmental curriculum from the freshman World Literature course, to American Lit to the British Literature that was his greatest passion and mastered all genres of the subject from the novel, to plays, to poetry, research and the short story. … Richard could teach it all."
Mr. Stephenson "modeled an urgency about his teaching that conveyed to his students that every class and every minute in it was important," Phillips added.
His retirement from Gallatin High School after 35 years "conveniently coincided" with the opening of Pope Prep, then known as Pope John Paul II High School, in 2002, Phillips said.
"While here, Richard set the standard and established the structure of an English curriculum heavy in reading and writing that persists to this day," she said. "From his students, we have some of the most compelling commendations that any teacher can garner over the course of his teaching career – that of being remembered as the most influential teacher in their lives, unparalleled even at the college level."
Mr. Stephenson was born in Fayetteville, Tennessee, on Aug. 9, 1945. He graduated from Fayetteville Central High School in 1963 where he played football, basketball and golf. He graduated cum laude from Belmont College in Nashville with a bachelor of arts in English and history in 1967 and was named to the list of Outstanding Students in American Colleges and Universities. He played golf for Belmont.
He began teaching in a graduate assistantship in English at Middle Tennessee State University in 1967 and a year later began teaching at Castle Heights Military Academy in Lebanon, where he also coached football, basketball, and baseball.
Mr. Stephenson earned his master's in English in 1970, the same year he became chair of the English Department at Castle Heights. He moved to Gallatin High School in 1972 and taught there for 30 years, including 28 as the English Department chair. At Gallatin, he coached baseball, boys and girls basketball, tennis, track, and golf.
He taught at Pope Prep for eight years, where he also coached golf and basketball.
Mr. Stephenson loved teaching. "Over this past summer, I encountered Richard at my son's 20th high school reunion and asked him how things were going, and he replied, 'I miss it (teaching) every day,'" said Phillips.
According to friends, Mr. Stephenson believed in the words of British author Charles Cumming: "A student who reads the right books at the right time with the right teacher will have his life changed forever."
He also loved golf. He was a member of the Gallatin Country Club since 1973, was on the original board of directors who designed and opened Gallatin's public course, Long Hollow Golf Course, and was a board member of the Tennessee Valley Golf Association. The Junior Golf Tournament at Long Hollow is named after Mr. Stephenson as is the Richard Stephenson 2-Man Ramble golf tournament sponsored by the Gallatin Quarterback Club.
Mr. Stephenson also read up to 100 books a year.
"Richard Stephenson is legendary, as a teacher, a coach, and a colleague," Phillips said. "We would all hope to be remembered and revered as Richard is."
Mr. Stephenson was preceded in death by his parents, E.R. "Pete" Stephenson Jr. and Ruth Rutledge Stephenson; his brother Hoy Stephenson; and his brother and sister-in-law, Mike and Janis Stephenson.
Survivors include his loving wife of 54 years, Elaine Troxler Stephenson; sons Sean Stephenson and John Stephenson (Marsha); grandchildren Madeleine Stephenson, Caroline Stephenson, Brandt Stephenson, and Victoria Stephenson; sister, Roberta Lunn; mother-in-law Irma Troxler; sister-in-law Beverly Smith; and several nieces and nephews.
A funeral service was held March 7 at First Baptist Church Gallatin, where Mr. Stephenson was a deacon and a Sunday School teacher. Interment followed in Sumner Memorial Gardens.
Alexander Funeral Home and Cremation Center in Gallatin was in charge of arrangements.