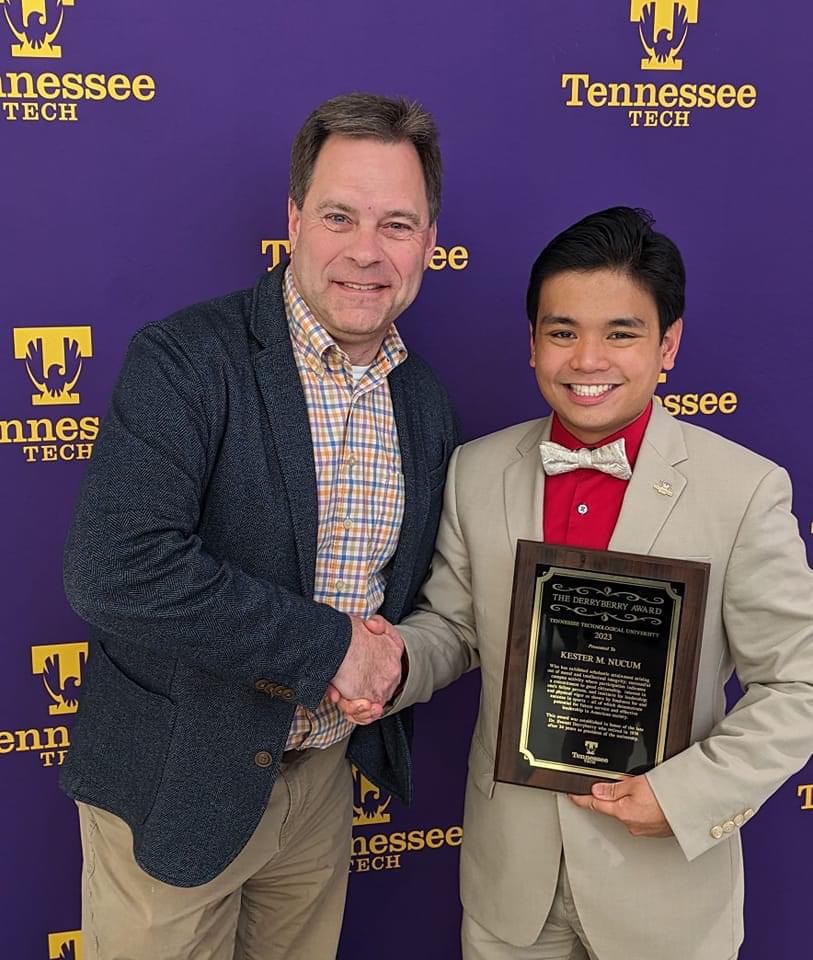 Kester Nucum, a senior at Tennessee Tech University in Cookeville and the first president of University Catholic at the campus, was named the 2023 recipient of the Derryberry Award, the highest award given to a Tennessee Tech student each year.
"Kester Nucum came to my office the summer before he started at Tech as a freshman. He was looking for a mentor and an opportunity to get involved. Boy, did he ever," wrote Dr. J.W. Bruce, associate professor of electrical and computer engineering at Tennessee Tech, in a Facebook post announcing the award. "He served as president of three different campus clubs, did undergraduate research, played violin in the orchestra serving as concert-master, interned with a couple of amazing companies over his summers, was recognized nationally a few times, all while earning the highest grades in his major of computer engineering.
"This is just a small subset of his accomplishments over the last four years," he concluded. "After graduation, Kester heads to Starkville, (Mississippi) for graduate work under the guidance of John Ball," associate professor of electrical and computer engineering and Robert D. Guyton Chair at Mississippi State University. 
The Derryberry Award was established in 1975 in honor of the late Dr. Everett Derryberry, who served as president of the university from 1940-1974.
According to the official award description on the Tennessee Tech website, "this prestigious award is presented in accordance with the following guidelines: A plaque and cash award are presented annually to a graduating senior who has exhibited scholastic attainment arising out of moral and intellectual integrity; successful campus activity where participation indicates a commitment to good citizenship, interest in one's fellow person, and instincts for leadership; and physical vigor as shown by fondness for and success in sports – all of which demonstrate potential for future service and effective leadership in American society."
"I am very excited to see the great things this young man will achieve," Dr. Bruce concluded in his post. "Wings Up! and HAIL STATE!"