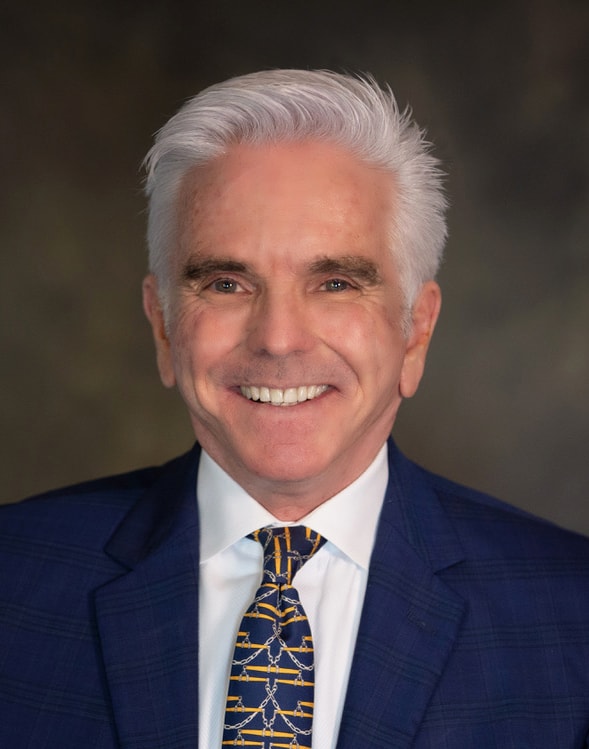 Catholic Charities of the Diocese of Nashville, which has experienced significant growth in 2020, is pleased to announce that Gene Gillespie will join the organization as Director of Development.
Gillespie, a parishioner at Holy Family Church in Brentwood and deeply tied to the Catholic community in Middle Tennessee, brings more than four decades of sales and entrepreneurial experience to Catholic Charities, the social service arm of the Diocese of Nashville.
His primary responsibility will be developing major donors to support the many programs and services of Catholic Charities as the organization nears its 60th anniversary in 2022.
"Gene possesses the many skills needed to elevate Catholic Charities' development to new heights," said Catholic Charities Executive Director Judy K. Orr. "In addition to utilizing his sales acumen, I look forward to tapping into his expertise as an entrepreneurial and growth-focused executive in many industries."
Gillespie was most recently the head of ECG Management Consulting where he helped global entrepreneurial brands with strategic planning, operations, capitalization and marketing. He has held top executive and sales positions with Communispace Corp., Catalina Marketing Corp., Indoor Media Group, Ernest & Julio Gallo, and Procter & Gamble.
"2020 has been a monumental year for Catholic Charities when looking at how much the organization has accomplished serving our neighbors most in need," Gillespie said. "I am thrilled to join this leadership team and help the organization find new ways and additional partners to expand its mission to serve even more people."
He currently serves as a Parish Council member for Holy Family and as Marketing Committee chair for Bounty and Soul Homeless Shelter in Asheville, North Carolina. Before moving to Nashville in 2019, Gene was stewardship chairman and a parish council member at Cathedral of Christ the King in Atlanta.
Gillespie is on the Advisory Council Board for the Department of Communication at his alma mater, the University of Missouri, and serves on the ExecRanks Board of Directors.
Catholic Charities, founded in 1962, serves people of every religious, ethnic, cultural, and racial background in 38 Middle Tennessee counties that comprise the Diocese of Nashville. Assisting more than 12,000 people per year, Catholic Charities provides a range of services that help clients through crises and toward self-sufficiency. Services include emergency financial assistance, counseling, job training, housing stability, hunger relief, and more.