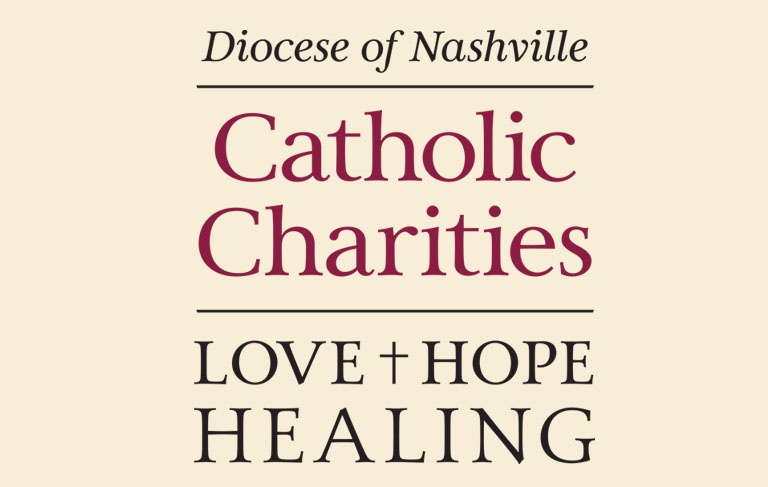 The COVID-19 pandemic is easing, and people are relaxing as they drive to a return to normal. But public health officials are eager to remind people that getting vaccinated against the virus is still important.
"Getting vaccinated is important to protect not only yourself but your community and people who can't yet get the vaccine, such as children under 12," said Frances Anderson, the State Refugee Health Coordinator in the Tennessee Office for Refugees, which is a department of Catholic Charities, Diocese of Nashville
"The faster we get to herd immunity, the faster we can get back to normal and the safer our lives become," she said.
"We were doing great getting people vaccinated early on," said Anderson, who serves on the Tennessee Department of Health's COVID-19 Vaccine Stakeholder Group and is a member of the executive board of the Association of Refugee Health Coordinators, a national organization. But that pace has slowed.
"Vaccine interest is waning, and we are trying to strategize to find ways to motivate those who are still on the fence," Anderson said.
Nationally, 62.7 percent of people 12 and older have received at least one dose of one of the vaccines available, according to the U.S. Centers for Disease Control and Prevention. Tennessee is lagging behind that number. As of June 23, 42.16 percent of people in Tennessee have received at least one dose, according to the state Department of Health.
Health officials are trying to determine what factors are preventing more people from being vaccinated and how they can remove those hurdles, Anderson said.
Lack of transportation can be an issue that makes it difficult for people to get to a location administering vaccines, Anderson said. The Catholic Charities Family Resource Center at C.E. McGruder in North Nashville recently worked with Ascension Health and Age Well Middle Tennessee to schedule a mobile vaccine clinic at the Urban Housing Solutions apartments at 26th Avenue North and Clarksville Pike. Representatives of Cigna Insurance were also on hand to provide information.
"We were trying to eliminate the transportation barrier by having it in the community," Anderson said.
There can also be a technological barrier for people unfamiliar with how to sign up for a vaccine online, Anderson said, and language can be another barrier.
Forty-eight percent of unvaccinated adults said they had difficulty finding time in their schedule to get the vaccine, Anderson said.
One idea people are considering to get around this hurdle is to provide child care and using the Johnson and Johnson vaccine, which only requires one shot, so people don't have to make two trips to get both doses of the other vaccines, Anderson said.
"Trust is a big issue," she added. Working with organizations that are trusted in the community can help clear that hurdle, Anderson said. That's one of the reasons she has worked with the Catholic Charities Family Resource Center at C.E. McGruder, she said.
Health officials also are encouraging people to talk to trusted sources, such as their doctors and faith leaders, if they are hesitant about getting the vaccine, Anderson said.
People can find information from the Tennessee Department of Health about the vaccines, including how to get a vaccination, at https://covid19.tn.gov/ or from the Metro Nashville Health Department at asafenashville.org.
"All of the vaccines are free, and you don't need health insurance," Anderson said.