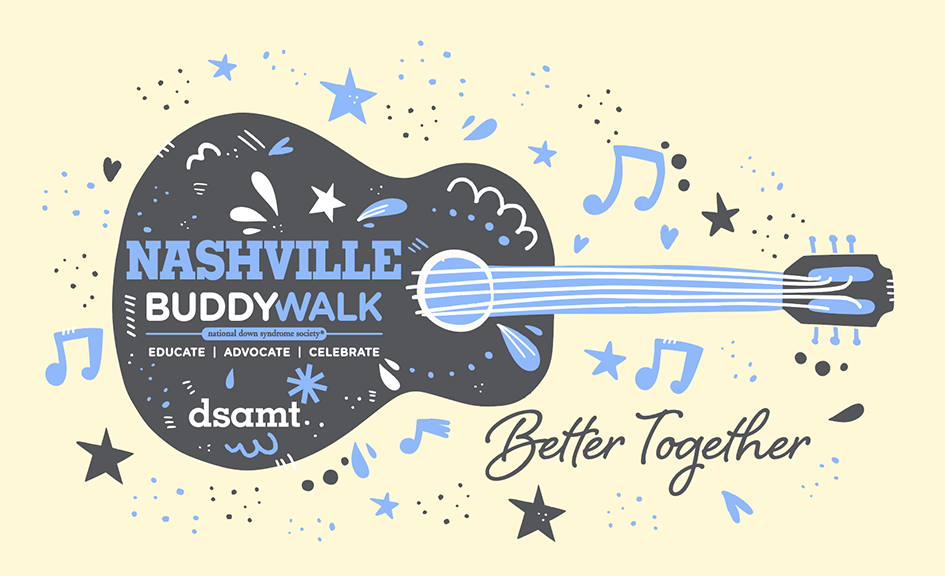 The Hand In Hand Options Program in the Diocese of Nashville's schools has received a helping hand in the past from the Down Syndrome Association of Middle Tennessee.
Now it is trying to return the favor.
Hand In Hand Options, which serves students with intellectual and developmental delays in four schools in the diocese, a large percentage of whom have Down syndrome, has formed a team to participate in the Down Syndrome Association's major fundraiser, the Buddy Walk, to be held on Saturday, Nov. 6.
The team is open to anyone who wants to help, said Kay Dodd, a member of the Hand in Hand Options board of directors and the chair of its development committee.
Team members are asked to raise money by recruiting sponsors for their participation in the walk, Dodd explained.
Several Hand In Hand Options students will participate in the walk, she said.
To join the team or to make a donation, visit https://dsamt.donordrive.com/team/HIHO.
"If you wish to join the team, it will be a day filled with smiles and hugs," said Dodd.
The partnership between Hand In Hand Options and the Down Syndrome Association is a natural one. "What the Down Syndrome Association of Middle Tennessee does is promote inclusion for people with Down syndrome to live life to the fullest," Dodd said. "That's a mission that Hand In Hand Options shares with them."
The model of the Hand In Hand Options program, which is available at Pope John Paul II Preparatory School, St. Ann School, St. Matthew School and St. Henry School, calls for the students in the program to be included in the regular classrooms whenever possible while providing more specialized instruction when needed.
When St. Ann opened its program in 2017, a representative of the Down Syndrome Association met with the school's faculty to talk about how to include the Hand In Hand Options students in their classrooms.
"She told them these kids are really cute and really sweet and really loving but hold them to high expectations," said Dodd, whose daughter Hannah was one of the first students in the St. Ann program and is now a student at Pope Prep. "They are as capable of learning as anybody else. As a parent, I find that to be absolutely true."
This year's Buddy Walk will be held at Veteran's Motorplex at Highland Rim Speedway, 6801 Kelly Willis Road, in Greenbrier.
The Buddy Walk is an opportunity to celebrate and support individuals with Down syndrome and their families and to promote understanding and acceptance of those with Down syndrome. 
It is the largest Down syndrome awareness event in the state and the association's primary source of funding for its programs.