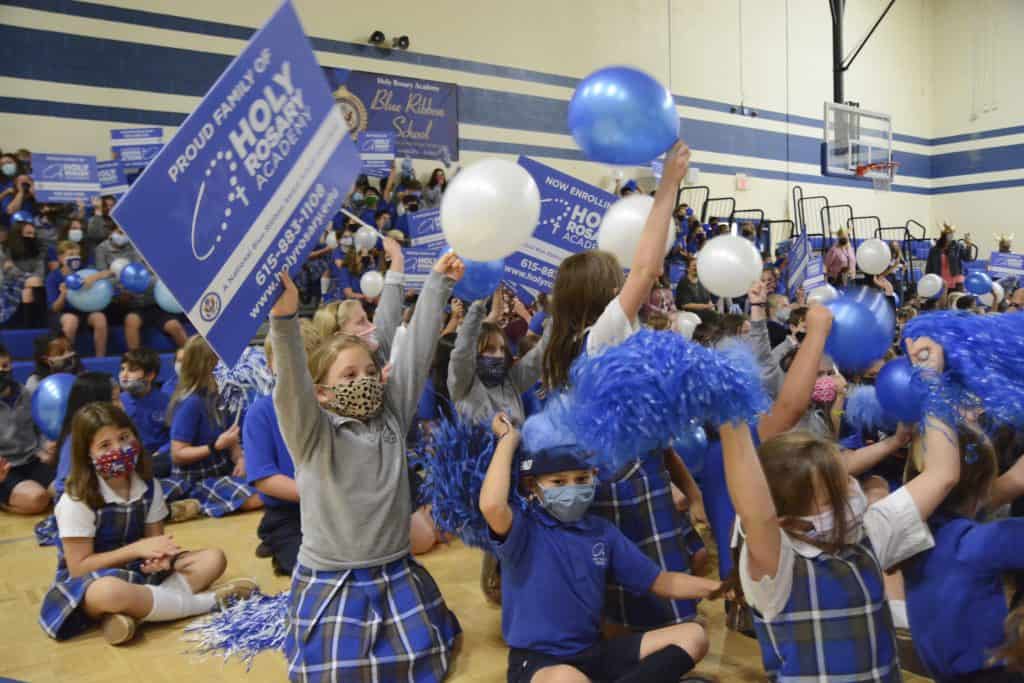 Holy Rosary Academy has been named a 2020 Blue Ribbon School by the U.S. Department of Education, the second time the school has earned that distinction.
"This is quite an honor," said Holy Rosary Principal Kimber Halliburton. "For more than 65 years, Holy Rosary has been an exemplary school. This is the affirmation of that."
The Department of Education released the list of schools earning Blue Ribbon recognition this year on Thursday, Sept. 24. Holy Rosary students, faculty and staff gathered in the school gymnasium to watch their school be named a Blue Ribbon School, one of 367 out of the nation's 130,000 public and private schools to receive the honor.
Holy Rosary was selected in the category of Exemplary High Performing Schools as measured by state assessments or nationally normed tests.
Holy Rosary's selection as a Blue Ribbon School places it in the top 0.5 percent of the nation's schools.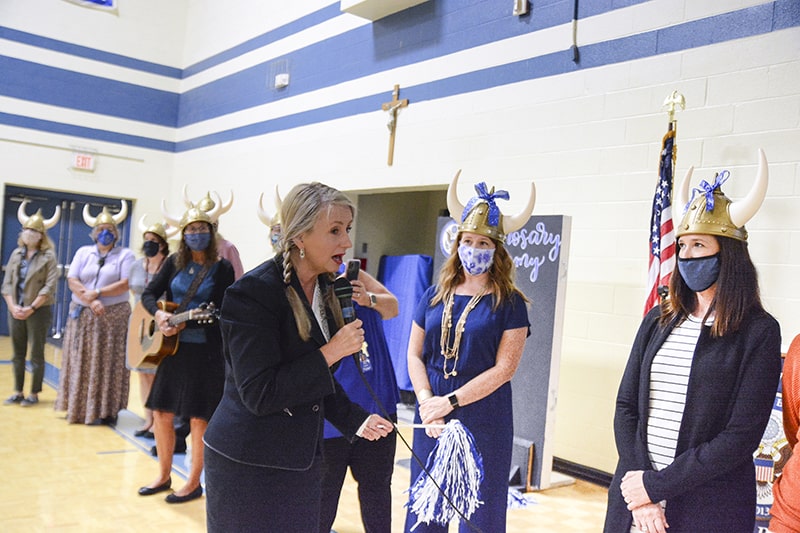 "That doesn't happen without an excellent teaching staff and students and parents who are committed to learning," Halliburton said. "It truly is a community award for Holy Rosary."
Holy Rosary is the only private school in Tennessee to win the award this year. The others from Tennessee include: Central Magnet School, Murfreesboro; Foothills Elementary School, Maryville; Hamilton County Collegiate High at Chattanooga State, Chattanooga; Julia Green Elementary School, Nashville; Lipscomb Elementary School, Brentwood; and West Side Elementary School, Elizabethton.
The first time Holy Rosary was named a Blue Ribbon School was in 2013. This is the first year Holy Rosary was eligible to apply again.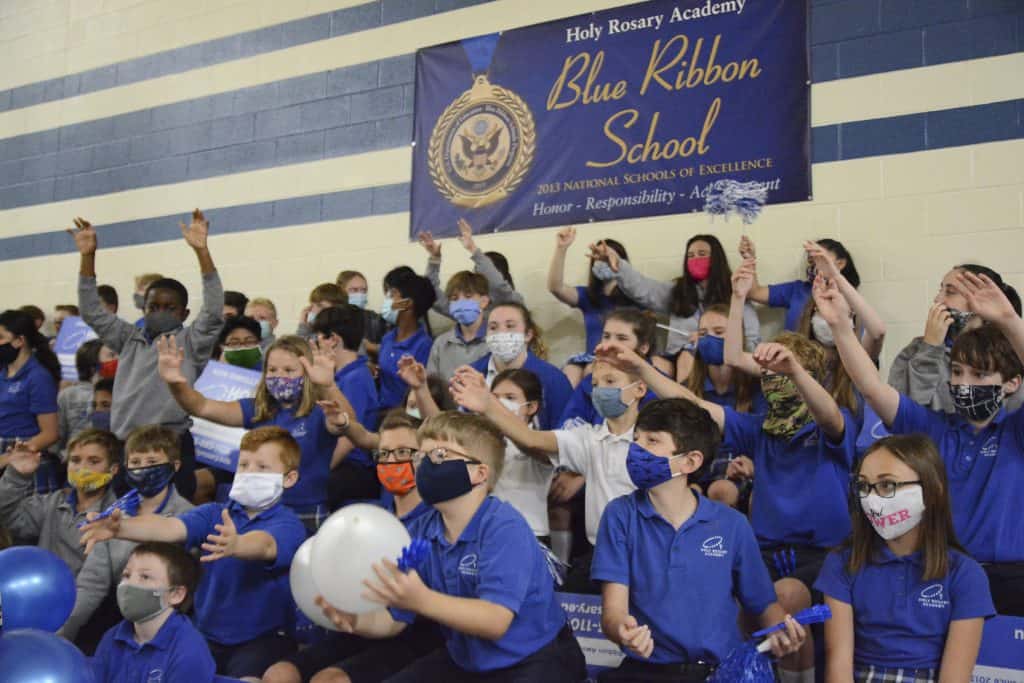 Holy Rosary is one of only two schools in the area to be named a Blue Ribbon School twice. To win twice is a testament to the consistency of academic excellence at Holy Rosary, Halliburton said. The award is not based on one year of performance, she said, "which makes the award harder to attain."
Winning the award will help Holy Rosary's efforts to market the school, Halliburton said. "What parent wouldn't want their child to be a part of this exemplary academic program," she said. "For parents looking for a school, to be a two-time recipient and the only private school in Nashville to win the award twice, that would certainly be appealing to me."
The school already is seeing some success in attracting more students. Enrollment at Holy Rosary is at 300 students, which is an increase of 50 since last school year, Halliburton said.
She noted that two students enrolled in the last three weeks. "They're still coming," said Halliburton. Holy Rosary is still accepting applications for the current school year and the next, she added.
During the assembly for the announcement, Halliburton, who is in her first year as principal, thanked Peter Rogers, the former principal, and Amy Lavender, director of instructional programs and tuition manager, for completing the application process.
Holy Rosary is one of three schools in the Diocese of Nashville that are Blue Ribbon Schools. In recent years, St. Matthew School in Franklin and St. Bernard Academy in Nashville have also won the award.