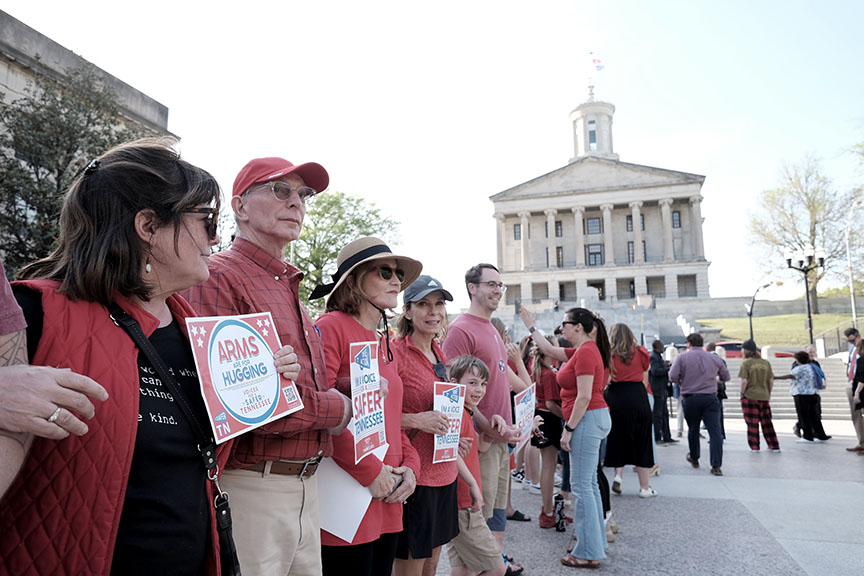 The stance of the Catholic Church to advocate for better gun safety measures has not just been locally addressed, but nationally.
For many years, the U.S. Conference of Catholic Bishops have consistently issued statements about the various shootings that have happened across the United States as well as issued letters to Congress about the various bipartisan laws that have been proposed for Congressional consideration.
One of the most recent letters, written in June 2022, was in regard to gun violence and the Bipartisan Safer Communities Act.
Among the points made in the letter were investment in children and family mental health services, strengthening state crisis intervention programs, providing funding to schools to help them prevent violence, enhancing reviews of gun purchasers, strengthening background checks, addressing weapons trafficking, and clarifying the definition of a firearm dealer.
"For many years, the U.S. Conference of Catholic Bishops has supported several reasonable measures to address the problem of gun violence and continues to support efforts by the U.S. Congress to advance these policies in legislation," the letter stated.
During the letter, the bishops also mentioned their pastoral message, "Confronting a Culture of Violence: A Catholic Framework for Action, published in 1994.
In the message, "We lamented, 'a nation born in a commitment to 'life, liberty, and the pursuit of happiness' is haunted by death, imprisoned by fear, and caught up in the elusive spirit of protection rather than happiness. … It doesn't have to be this way. It was not always this way.'
"We hold that 'respect for human life is the starting point for confronting a culture of violence,'" the letter stated.
For more information about the USCCB's efforts over the year, visit www.usccb.org/committees/domestic-justice-and-human-development/violence-0.
For the full "Confronting a Culture of Violence" pastoral message, visit www.usccb.org/resources/confronting-culture-violence-catholic-framework-action-0.