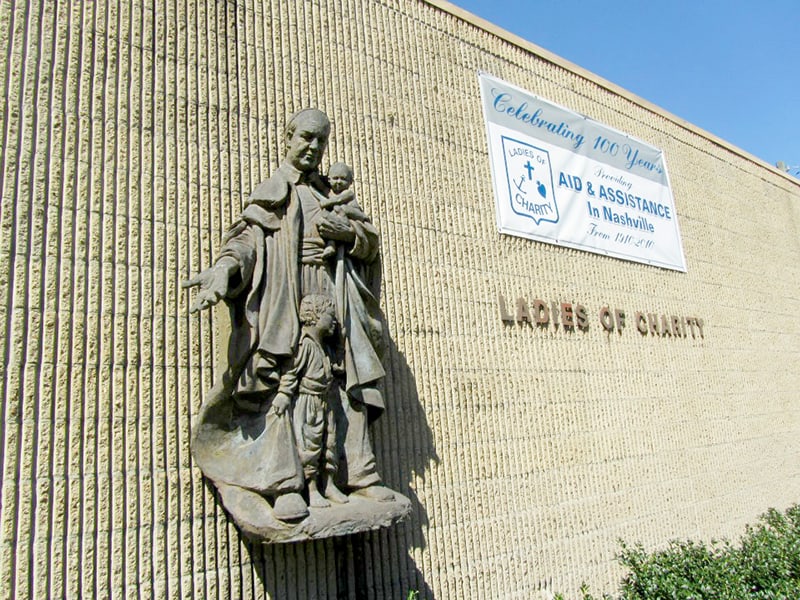 The Ladies of Charity's popular spring and fall consignment clothing sales, the proceeds of which fund its many charitable activities, fell victim to the COVID-19 pandemic.
But the organization is expanding its normal three-day Stuff Galore sale to six weeks with hopes of regaining some lost ground.
The sale, which will be held at the Ladies of Charity Thrift Store at 2216 State St. in Nashville, will open on Thursday, Sept. 24, and run through Oct. 31, said Stuff Galore Chair Victoria Stacey, a parishioner at St. Henry Church in Nashville. The sale will be open three days a week: 10 a.m. to 2 p.m. Thursdays and Fridays, and 9 a.m. to noon on Saturdays.
The proceeds from the sale will be used by the Ladies of Charity Emergency Assistance Office, which provides help to the needy with food and other assistance.
The sale features a wide variety of donated items. "Stuff Galore is everything except for clothes," Stacey said.
Among the items available for purchase are: garden furniture, live plants, florals, baskets, vases, home décor, furniture, lamps, rugs and "every kind of imaginable knick knacks for a home," Stacey said.
The linen department will feature, sheets, blankets, comforters, bed pillows and throw pillows, among others, Stacey said. "The kitchen department has everything from Tupperware to fine china, and I do mean very fine china."
There will be a holiday department with decorations for Halloween, Thanksgiving and Christmas, Stacey said.
Other items include: irons and ironing boards; closet organizing items; sewing machines and sewing paraphernalia; cleaning supplies; air purifiers; room heaters; tools; pet supplies; toys; sporting goods; a vintage record player; office items; stationery; games and puzzles; and accessories, such as purses, hats, belts and "tons of jewelry," Stacey said.
"We have lots and lots and lots of books … on every topic you can imagine," Stacey said.
The sale is open to the public, who can pay with cash, checks, Mastercard, Visa and debit cards, Stacey said.
"We're following all the COVID precautions," Stacey said. "We are requiring masks. We will have temperature checks at the door. Hand sanitizer will be available. And we will be limiting the number of people on the floor at any one time."