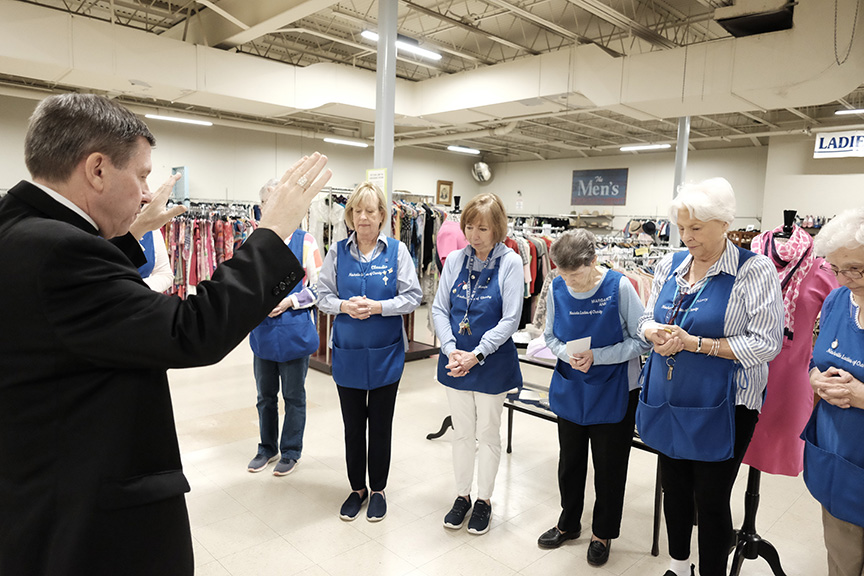 The annual Spring Consignment Sale sponsored by the Ladies of Charity of Nashville, featuring great bargains on gently used men's and women's clothing and accessories, has opened and will continue through Saturday, May 6.
The proceeds from the sale benefit the Ladies of Charity Emergency Assistance Office and other charitable activities.
The sale features men's and women's clothing, including designer brands, athletic wear, and coats, as well as jewelry and other accessories.
The hours for the sale are 10 a.m. to 7 p.m. on Mondays and 10 a.m. to 4 p.m. Tuesdays through Saturdays. The sale is held at the Ladies of Charity Thrift Store at 2216 State St. in Nashville.
In 2022, the Emergency Assistance Office, located next door to the Thrift Store on State Street, provided for those in need: $92,685 in aid for rent and utilities; food for 693 households; and 1,321 items of clothing.
The Ladies of Charity Christmas Basket Program delivered food for the holidays to 775 families, and the organization funded scholarships for four area high school girls totaling $8,000.
For more information about the Ladies of Charity, visit ladiesofcharitynashville.org, or the Ladies of Charity Nashville's Instagram.