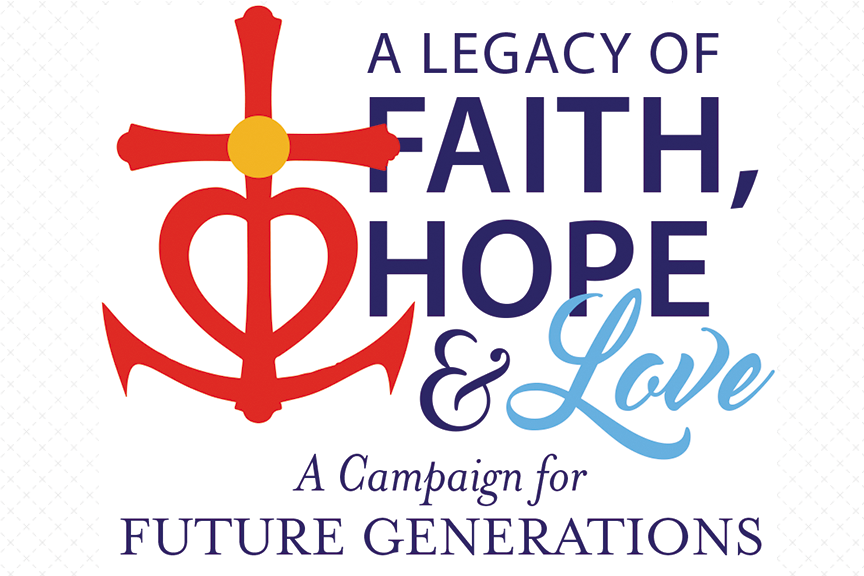 The Diocese of Nashville is inviting all donors of the A Legacy of Faith, Hope and Love Campaign to a special reception before the Chrism Mass on Tuesday, April 4.
As of Monday, March 6, approximately $45.7 million of the $50 million goal has been raised.
Personal invitations to the reception, which is from 5-6 p.m. in Ascension Hall at the Catholic Pastoral Center, have been sent out to the nearly 3,500 donors to the campaign.
"The effort was a huge success, and we want to celebrate you and the part you played," according to event materials. "We hope you will join us for an evening of gratitude followed by one of the most solemn and important liturgies of the year, Chrism Mass" at 6:30 p.m. in Sagrado Corazón Church.
Ashley Linville, director of the Office of Stewardship and Development, said it was important that they find time to appreciate Legacy donors in conjunction with the Chrism Mass.
"The Chrism Mass is such an important Mass in the life of the Church," Linville said. "Likewise, the Legacy Campaign is about ensuring that the Church and the faith are strong for future generations.
"So, as the Legacy Campaign is concluding, we just wanted to say a special thank you to all who have donated," he said. "It's been amazing to watch the generosity of the community as they came together to support this campaign, and to see us nearing our goal of raising $50 million is pretty unbelievable."
The $50 million A Legacy of Faith, Hope and Love Campaign is a diocesan-wide fundraising initiative to build up endowments to support in perpetuity parishes, schools, ministries, vocations, and agencies of the diocese.
The campaign was rolled out at churches across the diocese in three waves, with a different group of churches in each wave. All three waves are complete with just a few more final numbers coming in, Linville said.
Additionally, one-on-one discussions with more potential donors are planned in hopes of reaching the $50 million goal.
Steier Group, a capital campaign fundraising firm out of Omaha, Nebraska, has assisted dioceses in similar campaigns all around the country. Corporate donations have covered the fees for Steier Group to assist the diocese in managing the campaign. Their work in Nashville ended Dec. 31, 2022.
For more information, visit dioceseofnashville.com/legacy.
To RSVP to the reception, visit https://www.eventbrite.com/e/a-legacy-of-faith-hope-and-love-campaign-donor-appreciation-reception-tickets-547977193537.