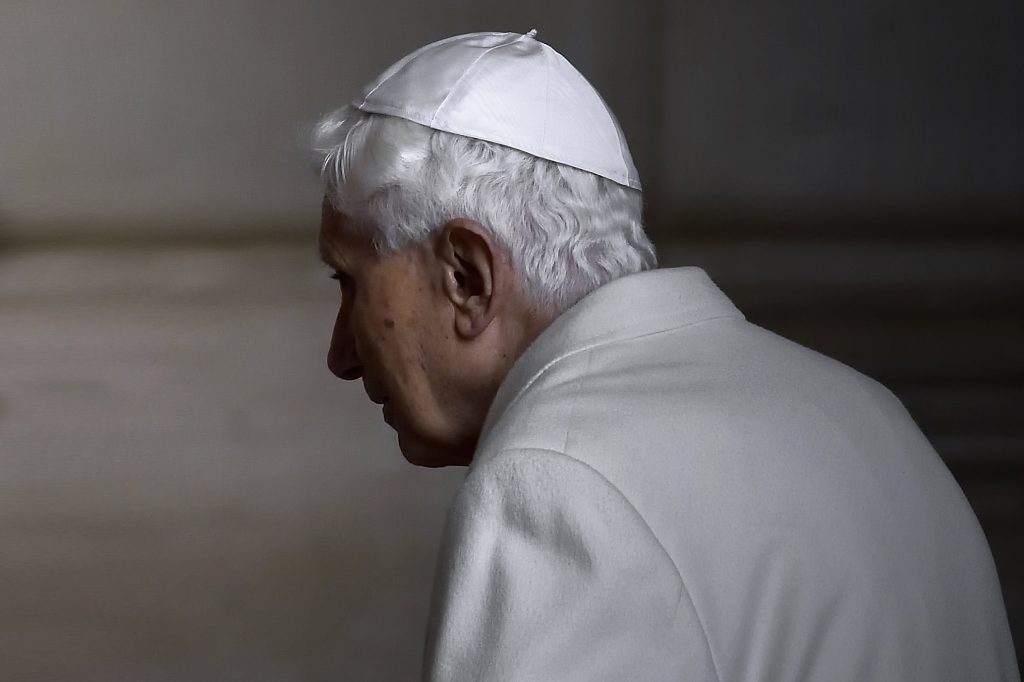 Bishop J. Mark Spalding will celebrate a memorial Mass in honor of the late Pope Emeritus Benedict XVI at 12:10 p.m. Thursday, Jan. 5, at the Cathedral of the Incarnation in downtown Nashville.
The Mass will be livestreamed on the Cathedral website – cathedralnashville.org/livestream/ – as well as on the Cathedral and Diocese of Nashville Facebook pages.
Pope Emeritus Benedict passed away Saturday, Dec. 31, at the age of 95, just three days after Pope Francis sent out a world-wide request for prayers for his predecessor.
For the full obituary, visit https://tennesseeregister.com/pope-benedict-xvi-dies-funeral-set-for-jan-5-in-st-peters-square/.