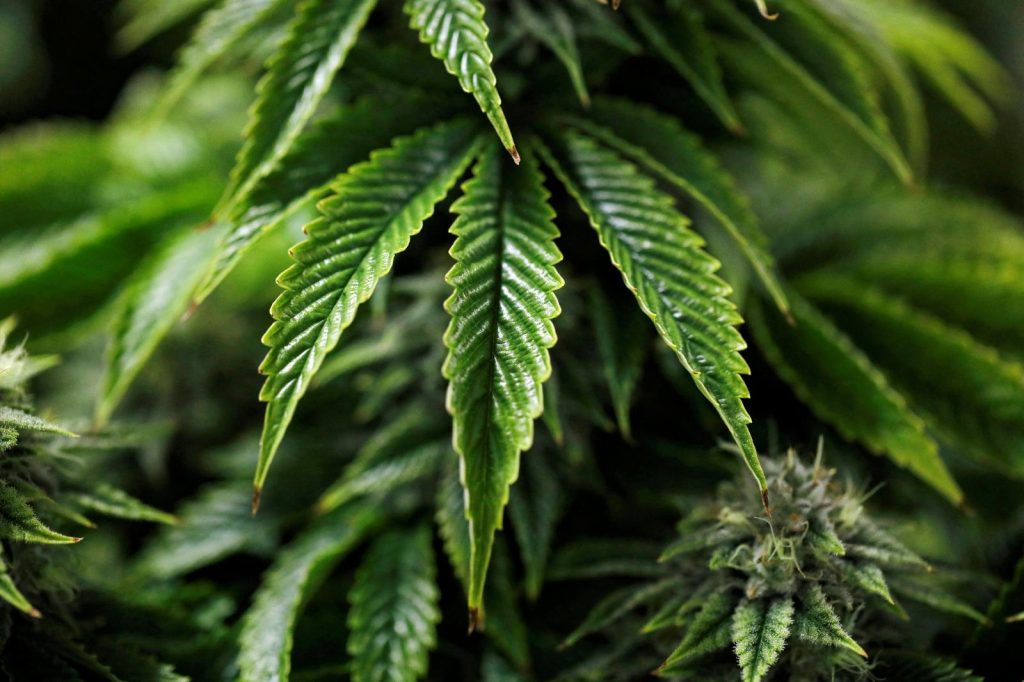 Gov. Tim Walz, D-Minn., signed a bill into law May 30 legalizing recreational marijuana use in Minnesota just a month after a similar law went into effect in Delaware.
Minnesota joins 22 states, two U.S. territories and the District of Columbia that already have enacted measures to regulate cannabis for adult non-medical use, according to data from the National Conference of State Legislatures.
In a statement, Walz said, "We've known for too long that prohibiting the use of cannabis hasn't worked."
"By legalizing adult-use cannabis, we're expanding our economy, creating jobs, and regulating the industry to keep Minnesotans safe," Walz said. "Legalizing adult-use cannabis and expunging or resentencing cannabis convictions will strengthen communities. This is the right move for Minnesota."
The governor's office said the bill, Chapter 63, House File 100, legalizes adult-use cannabis, establishes a new Office of Cannabis Management to regulate the newly legal industry, and directs for the expungement or resentencing of cannabis-related criminal convictions. It includes a 10 percent tax on recreational cannabis.
Proponents of legalizing the drug point to what they call harsh criminal penalties for its use, with some arguing it should be regulated like alcohol rather than like other drugs.
However, opponents say the drug is more dangerous or addictive than advocates suggest.
Father Tadeusz Pacholczyk, director of education at the National Catholic Bioethics Center, told OSV News that while it "may be increasingly legal, that doesn't mean cannabis is safe or ethical to use."
Asked what the Church teaches about whether Catholics can use marijuana in jurisdictions where it is legal, Father Pacholczyk said it presents concerns.
"Part of the unethical character of the drug flows from the fact that we are treating something good, namely our personal, conscious experience, as if it were an evil to be avoided," Father Pacholczyk said. "Recreational drug users seek to escape or otherwise suppress their lived conscious experience, impairing the use of their reason by 'getting a buzz,' and pursuing chemically altered states of mind or drug-induced pseudo-experiences."
"The decision to use a drug like marijuana recreationally for the purposes of dissociating ourselves from reality through induced euphoria not only raises moral concerns, but can also be expected to correlate with adverse ramifications and health effects," he added.
Kevin Sabet, president of Smart Approaches to Marijuana, a national nonprofit that opposes legalization of the drug, issued a statement arguing "pandering politicians have chosen to sell out their constituents in favor of the false promises of Big Marijuana."
"The consequences are sure to be devastating, just as they have been in other states that have tried this risky experiment," added Sabet, who was previously a drug policy adviser to the Obama, Bush and Clinton administrations. "Today's commercial marijuana products are associated with depression, suicidality, IQ loss and most recently psychosis and schizophrenia, especially for young people. Those are facts that won't change just by normalizing a new addiction-for-profit industry. Legalization is also proving to make our roads more dangerous with more drivers under the influence of marijuana – a problem law enforcement is not prepared to address."
Sabet argued that "while the pro-pot politicians have heralded this bill as a revenue windfall and a way to combat the illicit market, rolling out the welcome mat for commercial pot shops has repeatedly proven not to be the economic boon that's promised."
"Realists would look at states like Colorado, New York and California and see that tax revenues have failed to meet the hype and the illicit market has exploded," he said. "Big Marijuana has also followed Big Tobacco's strategy of preying on communities of color to hook users on high-potency products and create a new generation of high-frequency users. By signing this legislation, Governor Walz has put public health and safety at risk for a payday we already know won't come."