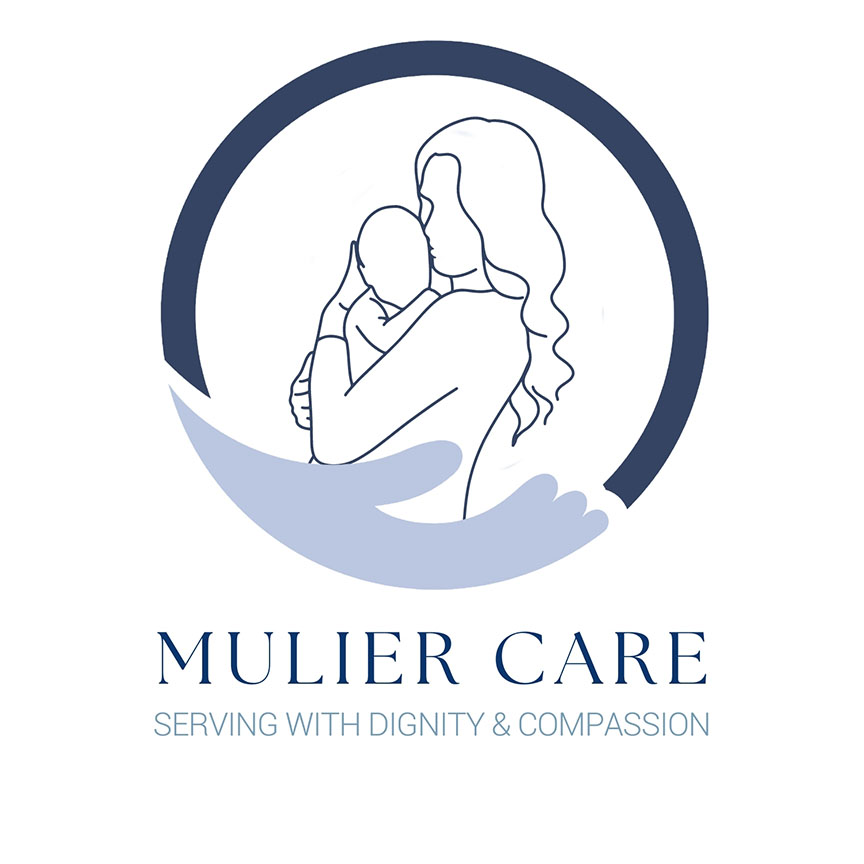 This year's gala to support Mulier Care, an organization that supports women experiencing a crisis pregnancy, was the first since the Supreme Court overturned last June the ruling in the Roe v. Wade case that made abortion legal across the country.
"The Roe v. Wade era might be over now, but the real work is just beginning," Mulier Care Executive Director Jessica Johnson said in an interview before the gala, which was held on Saturday, June 10, at the Cathedral of the Incarnation.
"Abortion is illegal in Tennessee now, but women can still travel to other states for abortions if they really want them," Johnson said. "We aim to be a speed bump for these women, where they can get ultrasounds and counseling about what resources are available to them before they make their final decision. And if they do choose life for their babies, we support them for years to come."
Mulier Care operates a mobile pregnancy center that travels to different neighborhoods to provide women with ultrasounds, assistance with housing, health care, baby supplies, and much more.
It is of utmost importance to share the pro-life message with love," Johnson said.
"I think now, more than ever, we need to show the pro-choice side that we are not anti-woman," she added. "We want women to thrive. At Mulier Care, we like to say, 'If the mother doesn't thrive, then the baby won't survive.' We want to give these women and their families all the help they need to thrive.
"Even if they choose abortion, we don't abandon them.," Johnson said. "If they have other kids, we provide assistance and supplies for those kids. We help them with housing and post-abortion counseling. We show them the love of Jesus even if they make decisions we don't agree with."
During the gala, which drew nearly about 150 people, Johnson shared stories of clients who received help for their families from Mulier Care within the past year. One married couple was facing legal difficulties after the death of their daughter, unemployment, trouble paying rent, and lack of food. 
"We had a grocery order from Walmart placed for their house to tide them over for a few days. We also partnered with another organization to help them with their rent bills," Johnson said. "So remember, when you support the mission of Mulier Care, you're not just supporting mothers and babies. You're supporting entire families who need help."
The Mulier Care staff also honored St. Edward Church pastor Father Andy Bulso for his pro-life advocacy in the community.
A long-time supporter of Mulier Care, Father Bulso assisted the organization in hosting a community baby shower for families in need at St. Edward's campus this past March.
"Whenever I share my crazy ideas with him, he never says no," Johnson said.
"We weren't sure how many people would come to the shower," she added. "Almost 700 moms in need were able to get diapers, food, and other necessary supplies for their babies. The line wrapped all the way around the building, and we had to send one of our volunteers to the store to replenish us."
Father Bulso also helped establish St. Edward's Heart of Mary House, a hospice care shelter for people with no place to go in their final months of life.
Perhaps the most powerful moment of the evening was a keynote talk from pro-life speaker and abortion survivor Gianna Jessen.
"My biological parents were both 17 when I was conceived," she said. "Planned Parenthood convinced them they were too young for a baby. My mom was 29 weeks along with me when she went for her appointment on April 6th, 1977. They gave her a saline abortion, in which a saline solution is injected into the mother's womb. The aim is to blind the baby and burn it alive. But that didn't work for me," she said. "My medical records indicate that I was born in an abortion clinic at 29 weeks gestation."
A nurse discovered Jessen and had her taken to a hospital to be treated. Because of her premature birth and a lack of oxygen, Jessen was born with cerebral palsy and weighed only 2 pounds. She has become a powerful advocate for the respect for life cause and has told her story around the country.