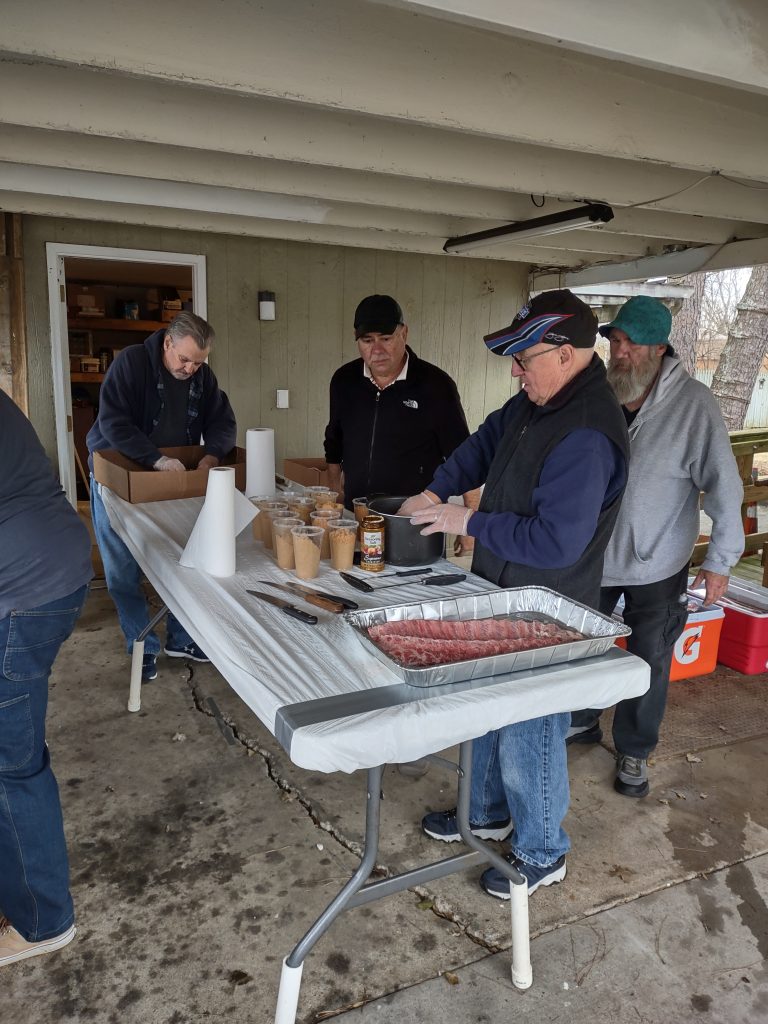 Knights of Columbus Council 4563 at St. Rose of Lima Church in Murfreesboro recently raised more than $3,000 to support its charitable programs, including St. Rose of Lima School and Portico, a pro-life pregnancy center in Murfreesboro, by selling baby back rib racks on Super Bowl Sunday.
"On behalf of the Knights of Columbus Council 4563, I would like to express our sincerest thanks for all the support received in our recent fundraising efforts at our annual Super Bowl Ribs Sale," said Matt Owens, community director for the council.
"We would like to thank St. Rose of Lima Church and School for offering their kitchen and facilities as a place of venue and all the Knights who worked diligently to make this event a success," Owens said. "Without their help we could not have done it. But most of all, we'd like to thank the parishioners, for without their support we would not have realized a tidy sum in our fundraising efforts."
The council handed out 330 rib racks, which were available on a donation only basis.
"Each year, our council funds three scholarships for our school," Owens said. "These funds help families that need financial support to have their children attend our parish's Catholic school. As a council we have donated tens of thousands of dollars in scholarships through the years."
Council 4563 has also long supported the efforts of Portico, which offers support for pregnant women, through a variety of fundraising efforts.