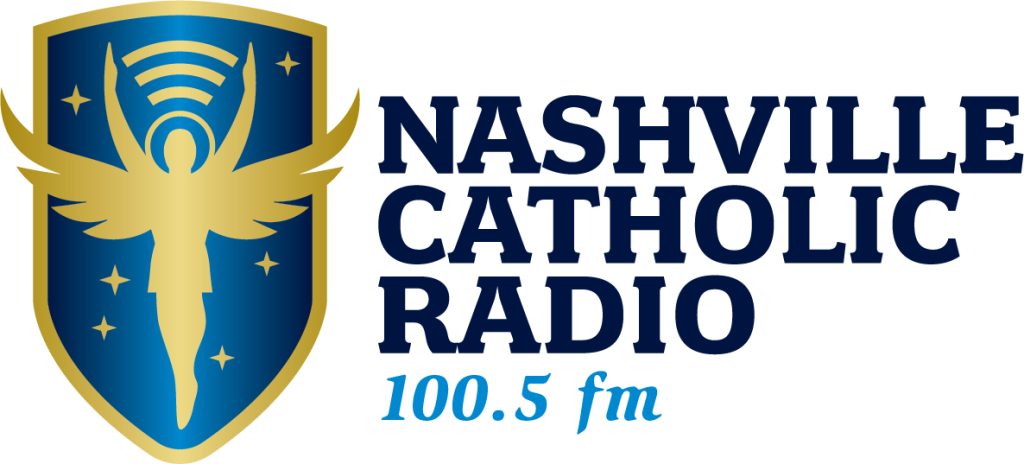 Nashville Catholic Radio has rescheduled its annual fundraising gala from Nov. 12 to April 22, but there are new, exciting developments for the Diocese of Nashville's radio ministry, said Jovita Hernandez, assistant director of Catholic Media Productions.
At last year's gala, Nashville Catholic Radio promised its supporters that it would add new, locally-produced programming and launch a Nashville Catholic Radio APP that can be downloaded to a smartphone, Hernandez said.
The Nashville Catholic Radio APP launched this month, she said. "We invite people to download the Free App from the AppStore and Google Play," Hernandez said.
Nashville Catholic Radio programming is now available through the App, livestreamed at NashvilleCR.com, or over the airwaves at WBOU 100.5 FM.
A year ago, the only locally produced programs on Nashville Catholic Radio were "Parenting Matters," hosted by Dr. Parnell Donahue, and "Belonging for Young Catholic Adults," hosted by Zach Janson with Father Gervan Menezes, the chaplain at University Catholic. "We're happy to share that Belonging won second place in the Radio Series for The National Gabriel Awards," Hernandez said.
In the last year, three new local shows have been added, Hernandez said: "Around the Diocese" and "Faith in Business," both hosted by Ron Fleitz, and "The Mountaintop," hosted by Jim Crowe, featuring people sharing their personal experiences with God.
Besides those programs, the station features programming from Relevant Radio, as well as recitations of the Rosary and the Divine Mercy Chaplet. The programming is in English from 5 a.m. to 8 p.m. and in Spanish from 8 p.m. to 5 a.m.
"We see ourselves as a spiritual companion during your day when you can have Nashville Catholic Radio playing in the background," Hernandez said.
The radio station, which also daily broadcasts Bishop J. Mark Spalding's brief reflections on the readings for the upcoming weekend Masses, is an evangelization tool that can unite parishes and share the Gospel, Hernandez said.
"We welcome anyone interested in getting involved with this radio ministry to contact us," she said. "We are growing, and this may be the perfect place to share your time and talents!
Catholic Media Productions founded the radio station and in July 2020 turned over its management to the diocese.
This year's gala was postponed until April 22, 2022, to avoid a large gathering during the pandemic, Hernandez said. "It gives us more time to make it even more special."
But supporters don't have to wait until the gala to make a donation to Nashville Catholic Radio, Hernandez said. People can make a donation online at nashvillecr.com. Businesses and parishes interested in being a sponsor for the station can contact Hernandez at 713-446-1654 or Jovita.hernandez@dioceseofnashville.com.