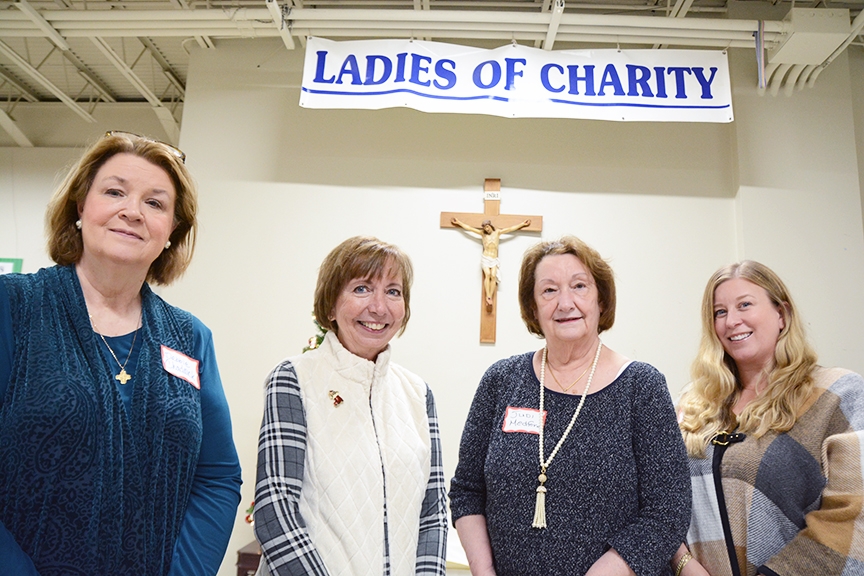 Margie Druffel, the new president of the Nashville Association of the Ladies of Charity, hopes to extend the organization's reach into the community to help meet the needs of more people.
That goal will be boosted by the other goal for her two-year term as president, growing membership.
"It's a great organization," Druffel said of the Ladies of Charity. "We have two missions: to support each other with friendship and we share a mission of doing good in the community."
St. Vincent de Paul and St. Louise de Marillac founded the Ladies of Charity in 17th century France to respond to the needs of the poor. That mission carries on to this day.
In Nashville, the Ladies of Charity provide a variety of assistance from its Welfare Office on State Street.
"We help people with whatever they need, when they need it," said Druffel, a parishioner at St. Henry Church in Nashville and a member of the Ladies of Charity for about 10 years.
Before the Covid pandemic, the Nashville Association, which was founded more than 110 years ago, worked primarily with case workers from other social service agencies that would refer their clients to the Ladies of Charity, Druffel said.
But since the pandemic started, Druffel explained, "we started doing direct outreach."
Among the services the Ladies of Charity provide include: delivering bags of food to the needy; financial assistance for rent and utilities; help writing resumes for people looking for jobs; clothing; and work clothes for those who need them.
The Ladies of Charity's service to the community is funded primarily with proceeds from the organization's consignment sales of clothing and accessories in the fall and spring and the Stuff Galore Sale in the summer. The sales are held at the Ladies of Charity Thrift Store at 2216 State St., Nashville.
Druffel hopes to increase membership. Women can volunteer with the Ladies of Charity before deciding to become a member, she said. Anyone interested in more information about the Ladies of Charity and membership can email ellen.loc@bellsouth.net.
Druffel and the other new officers – President-elect Debbie Chadwick, St. Patrick Church in Nashville; Treasurer Judi Medford, Christ the King Church; Secretary Claudia Kornmeyer, St. Henry – were installed during a ceremony on Saturday, Dec. 4.
The outgoing officers are: President Arlene Smith, St. Matthew; President-elect Sue Baumgartner, St. Henry; Treasurer Patricia Weaver, St. Edward; and Secretary Sharon Kloba, St. Stephen.