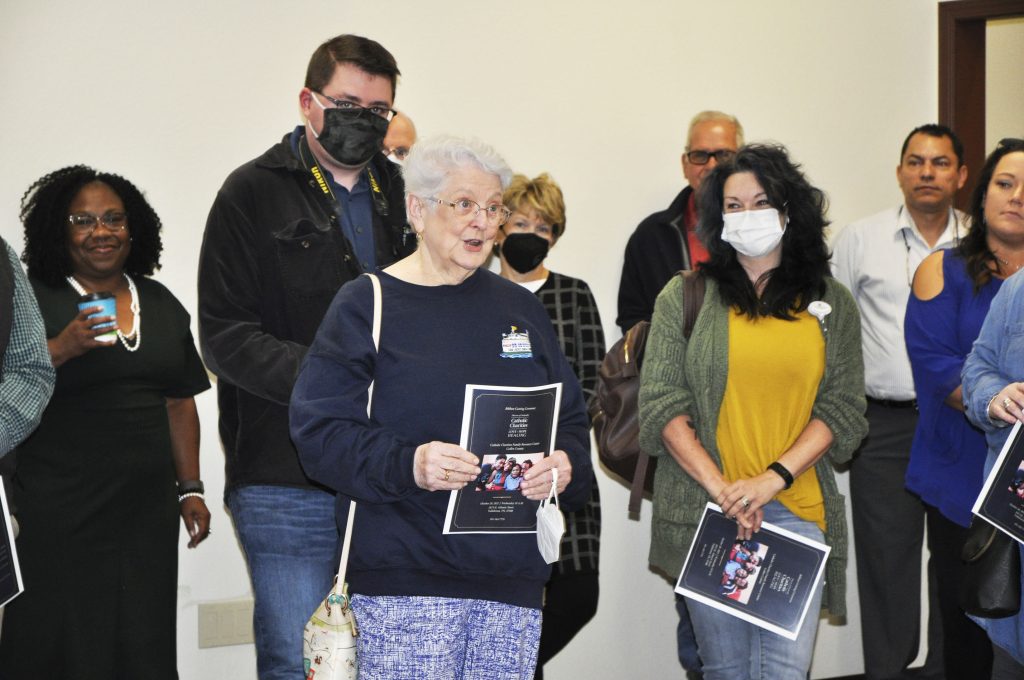 Coffee County will be able to continue its streak of graduating dozens of adults every year from the Adult Education Program thanks to its partnership with the Catholic Charities, Diocese of Nashville Family Resource Center in Tullahoma, which had its official grand-opening ceremony Wednesday, Oct. 20.
The Coffee County location is the second of many centers Catholic Charities is opening throughout the Diocese of Nashville as part of its Tennessee Serves Neighbors Program. It follows the official opening of the Maury County Family Resource Center in Columbia in September.  
"I can't thank you enough for the space that is being afforded to us to have our classes here since we lost our former space," Dot Watson, vice chairperson of the literacy council, told Judy Orr, Catholic Charities executive director, during the ceremony. "It has just been a Godsend.
"We love what we do."
The Literacy Council is a non-profit organization that helps fund adults who are working to complete their high school equivalency diploma. The Family Resource Center will provide classroom space for the program.
"That is music to our ears and that is exactly what we're trying to do is partner with those who are working so hard already," Orr said. "Our mission is to serve our neighbors.
"The long tradition of the Catholic Charities organization is to help communities, especially people who are displaced," she said. "We are trying to help with the emergency situation, basic needs, counseling, job skills and those things that people need to get them back on their feet to sustainable-employment and self-reliance."
Catholic Charities' Family Resource Centers are meant to serve as one-stop shops to meet a range of family needs including food, rent and mortgage payments, utility payments, housing challenges, individual and family counseling with licensed professionals, help applying for government programs, job readiness classes, and workforce skills training.
These new centers are made possible by a $7.3 million Temporary Assistance for Needy Families grant Catholic Charities received from the Tennessee Department of Human Services to help with 2-Gen (two generational) programming and services.  
"We're a program designed to serve low-income, TANF eligible families," said Melissa Lowe, county expansion program director for Catholic Charities. "We're also trying to hire a mental health therapist for this location."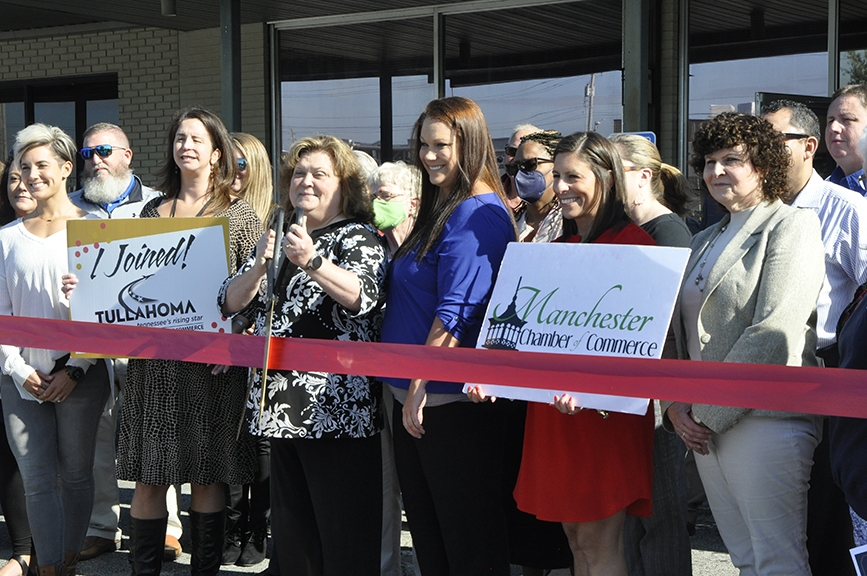 The Coffee County location will also include a peer counseling program, something that Jack Hagopian, Grand Knight of the Knights of Columbus Frank Jackson Council 3991 at St. Paul the Apostle Church in Tullahoma, said the Knights are looking forward to helping with.
"I think we're going to help a lot of people in the community (with this Family Resource Center). This county has a lot of people that are in dire straits," Hagopian said. "With our mentoring process, we can guide people to make good decisions so that they're not taken advantage of, and they're able to become part of the community."
Community partnerships with Catholic Charities and the Family Resource Centers in large part include the area Chambers of Commerce, which in Coffee County include the Tullahoma and Manchester chambers.
"Coffee County like the rest of Middle Tennessee continues to grow, and Manchester grew substantially from the last census. With that growth comes added need, and you add a pandemic in there and it's even more," said Katy Riddle, Manchester Chamber of Commerce executive director. "Something like a Family Resource Center helps people be able to get back on their feet, helps with housing, and helps with work and life skills.
"That's not only a community development type initiative, but also leads to workforce development. As we all know, everybody is looking for workers, so if this organization helps our community members with immediate needs that turn into a quality of life, that's going to add to the workforce, which is going to add to our economy," she said. "It's this whole cycle of help that we're getting in one organization."
Riddle echoed Orr saying that partnerships are key.
"(Partnerships) are how any organization or business not only achieves success but sustains it," she said. "We can help promote that, we can help drive volunteers, we can help drive sponsorships. All of those things together make a place like this successful, which has a giant impact for all of us."
Along with the Maury County and Coffee County locations, Family Resource Centers in Bedford, Marshall and Montgomery counties will have their official grand openings over the next few weeks, but all five locations are currently open for services. Catholic Charities also plans to serve Grundy, Warren, White, Dekalb and Putnam counties in the future.  
For more information about the Coffee County Family Resource Center, call 931-563-7770.
For more information about Catholic Charities or to find a nearby Family Resource Center, visit cctenn.org.