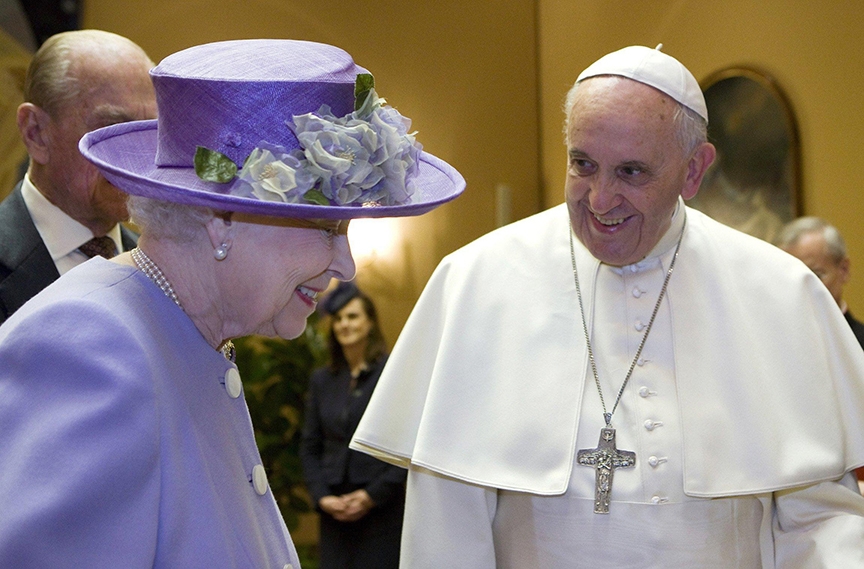 Just 12 days before I was born, Elizabeth Alexandra Mary Windsor, the 14-year-old eldest daughter of King George VI and Queen Elizabeth of England, was making her first public speech on BBC radio. As a royal princess and heir apparent to the throne, "Lilibet" soon became the object of my lifelong fascination with her. 
Some children have imaginary playmates and, being an only child for the first 11 years of my life, I became totally enamored with Princess Elizabeth and her sister, Princess Margaret. When I was 10 years old, Sister Mary Delores, a diminutive nun, taught us French and read to us every afternoon from the book "The Little Princesses". Written by their governess Marion Crawford, it talked about the daily routine of living in Windsor Castle. "Crawfie", as she was affectionately called, was with the princesses daily and tutored them in all the subjects required of their position in life.
A native of Scotland, Crawfie was only 22 years old when she accepted a teaching position with Lord and Lady Eligin for their four children. As direct descendants of Robert the Bruce, the Eligins entertained Admiral and Lady Rose Levison-Gower, the sister of the Duchess of York. The admiral's daughter Mary also became a student of Marion's and within a short time, the Duke and Duchess of York had contacted Ms. Crawford to become governess for their two daughters, Elizabeth and Margaret. She would join their full-time nanny and maid in caring for the girls' every need.
Their grandfather, King George VI, instructed her to "teach Margaret and Lilibet to write a decent hand. That's all I ask you. Not one of my children can write properly," according to the book. I think that my maternal grandmother knew about this because she insisted I practice penmanship whenever I was at their house, which was very frequently. I dreaded those sessions with the Palmer method and secretly wondered if Lilibet felt as I did about it. Although I had no aspirations of ever signing royal proclamations, Grammie made sure that I was nonetheless prepared.
When Lilibet was 6 years old, she was learning to ride horses, which was to become one of her favorite hobbies. When I was 6 years old, I was learning to ride a two-wheel bike with training wheels. From the day she was born, she was being taught the things she would need to know throughout her life. By the author's account, Lilibet was "an extremely tidy child, while Margaret was willful and headstrong." Protective of her younger sister but not exempt from sibling spats, the two were inseparable growing up.
At the age of 7, I was fascinated by the radio broadcast of 21-year-old Princess Elizabeth's royal wedding to Prince Philip Mountbatten of Greece and Denmark. In those pre-television days, the only royal romances I had ever seen were those of Cinderella, Snow White, and Sleeping Beauty, but they were Disney creations, and Elizabeth and Philip were real live people. I cut her wedding pictures from the newspaper and pasted them in my scrapbook.
A year after her fairytale wedding, the first of their four children was born. Prince Charles was followed by Princess Anne, Prince Andrew, and Prince Edward. In the midst of having children, Elizabeth was named Queen of England upon the death of her father, King George. She accepted her title with grace and dignity, never dreaming that she would become the longest serving monarch in British history.
Queen Elizabeth was the epitome of everything gracious, poised, and articulate. Known for her colorful dresses, suits, coats, hats, and ever-present purse, she was always my role model. For seven decades, she ruled the people of Great Britain in a manner that earned her the respect and admiration of the entire world. She endured the loss of her parents, Margaret, former beloved daughter-in-law Diana, and her husband of 73 years. She grieved over the divorces of three of her four children, various scandals among members of the royal household, all while keeping her country intact and making decisions that would affect history.
I have never lived in a world without Queen Elizabeth II, so I feel a sense of loss following her recent death at the age of 96.
Her deep faith in God was evident as she wrote, "Each day is a new beginning, I know that the only way to live my life is to try to do what is right, to take the long view, to give of my best in all that the day brings, and to put my trust in God."
Rest in peace, beloved Queen Lilibet.