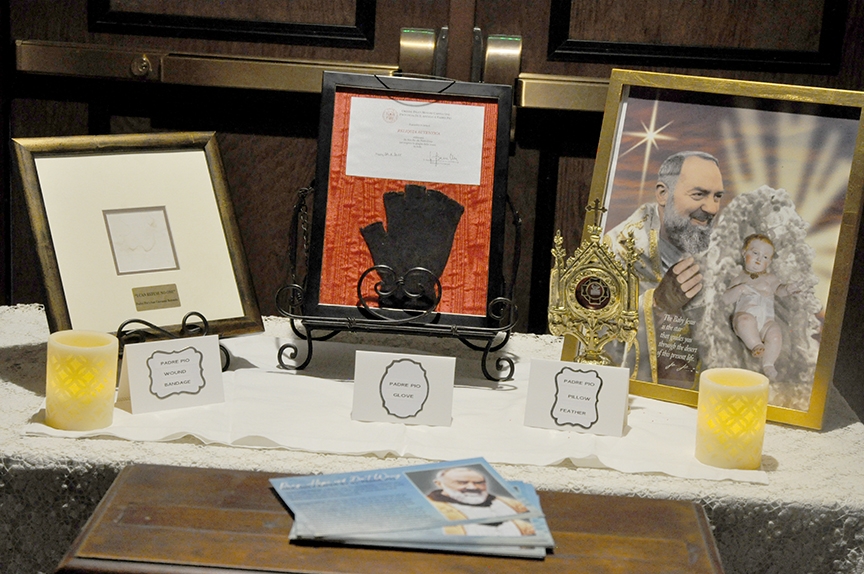 One of the unique opportunities afforded to Catholics across the world is the opportunity to venerate relics of the holy men and women who have gone before us.
Relics are objects that are associated with the saints or Jesus Christ himself, and they come in various classes.
A first-class relic came from the body of a saint, be it a bone, flesh, or blood.
A second-class relic is the entirety or fragment of an object the saint personally owned.
A third-class relic are items that were touched by a saint or were touched by another relic of any class.
According to the Catechism of the Catholic Church's glossary as found on the U.S. Conference of Catholic Bishops' official website, to venerate means "showing devotion and respect to Mary, the Apostles, and the martyrs, who were viewed as faithful witnesses to faith in Jesus Christ. Later, veneration was given to those who led a life of prayer and self-denial in giving witness to Christ, whose virtues were recognized and publicly proclaimed in their canonization as saints. Such veneration is often extended to the relics or remains of those recognized as saints; indeed, to many sacred objects and images. Veneration must be clearly distinguished from adoration and worship, which are due to God alone."