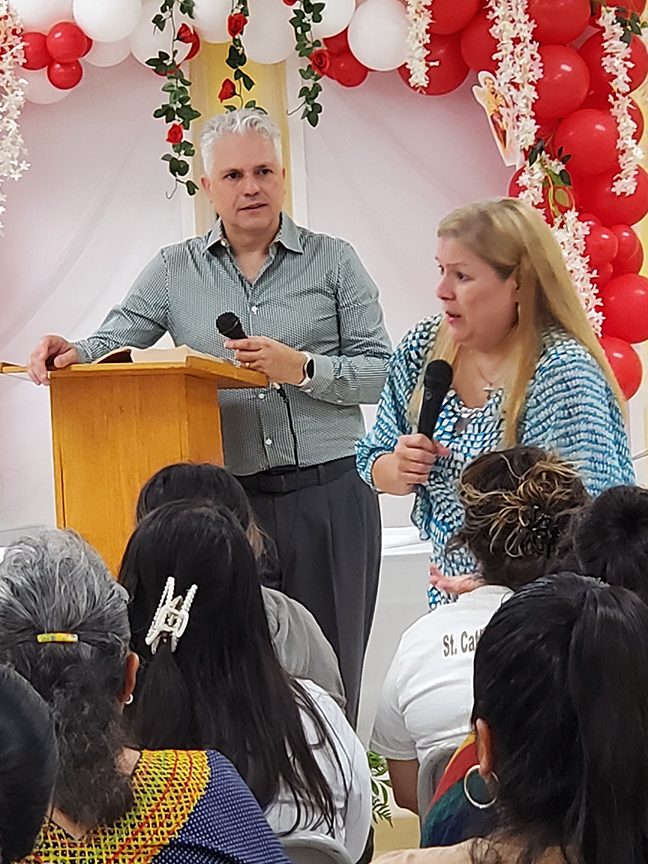 Nearly 50 Spanish-speaking couples gathered at St. Catherine Church in McMinnville June 10-11 to learn about marriage from Lucia and Ricardo Luzondo, co-hosts of "Created to Love" ("Creados para Amar"), a weekly television series on EWTN Global Catholic Network. They are also the co-founders and directors of Hispanic Outreach at Marriage Building USA (Construyendo Matrimonios USA, Inc.).
Discussed topics included God's plan for marriage, the differences between men and women and how they unite us, litmus tests that affect marriages, sexuality in marriage, and more.
Hispanics make up 75 percent of the community at St. Catherine Church in McMinnville.