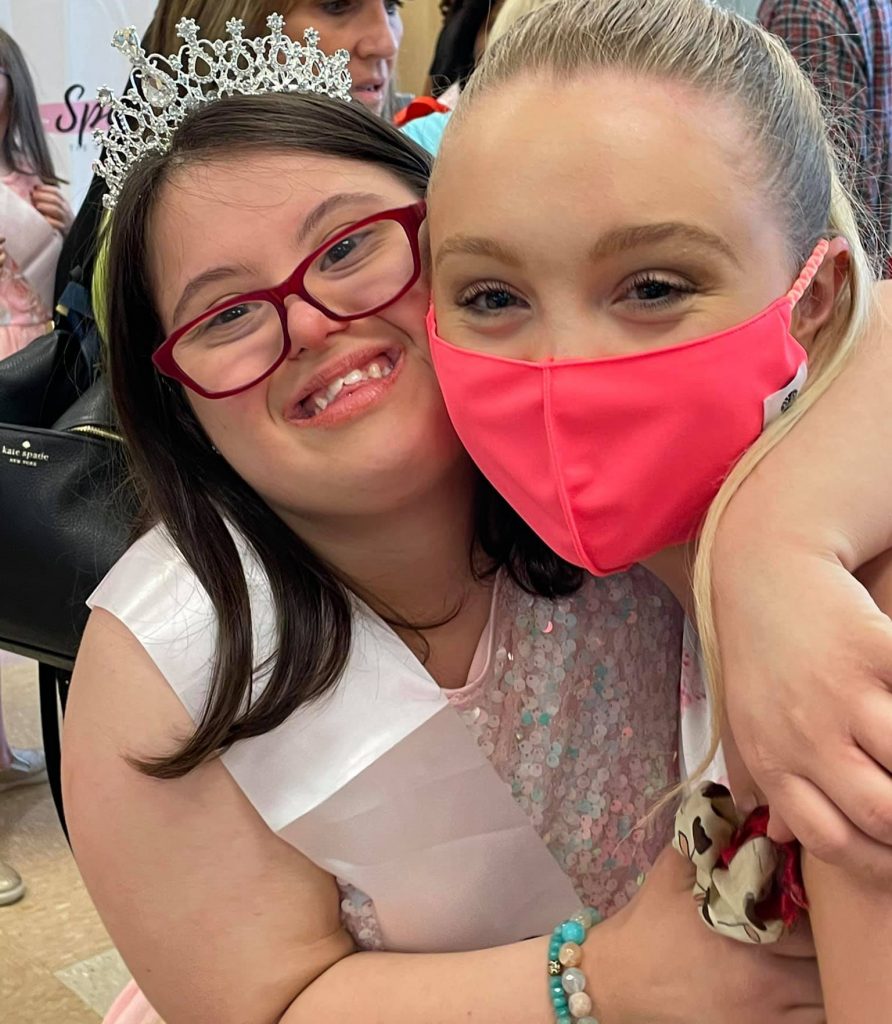 When 2018 Pope John Paul II High School graduate Mary Grace Beasley was a junior in high school, she was a student mentor for the school's Hand In Hand Options program, which serves students with intellectual and developmental disabilities.
She also competed in a local beauty pageant and was crowned Miss Hendersonville.
Beasley wondered why there weren't pageants for people like the students she mentored at school. So, she decided to start one herself.
From 2018 until now, with help from the JPII community, Beasley has hosted the Sparkle Pageant every year on JPII's campus. The proceeds from the pageant go to benefit the Hand In Hand Options program at the school. This year's Sparkle Pageant, held at the school on May 1, raised roughly $1,600.
Pope John Paul II students are instrumental in the pageant's success every year. "The Sparkle Pageant is put on 100 percent by volunteers and donors. Without these folks the Sparkle Pageant would not be what it has become today," Beasley said.
"We have tried to make this event student-led, and we have had great success with this. We are very fortunate to have had such willing student volunteers," she added. "I was very impressed, at the 2021 Sparkle Pageant, we had roughly 40 student volunteers. Every year we have continued to put on the Sparkle Pageant the number of volunteers and participants has grown! We are constantly coming up with new ideas and concepts to make next year's Sparkle Pageant even better."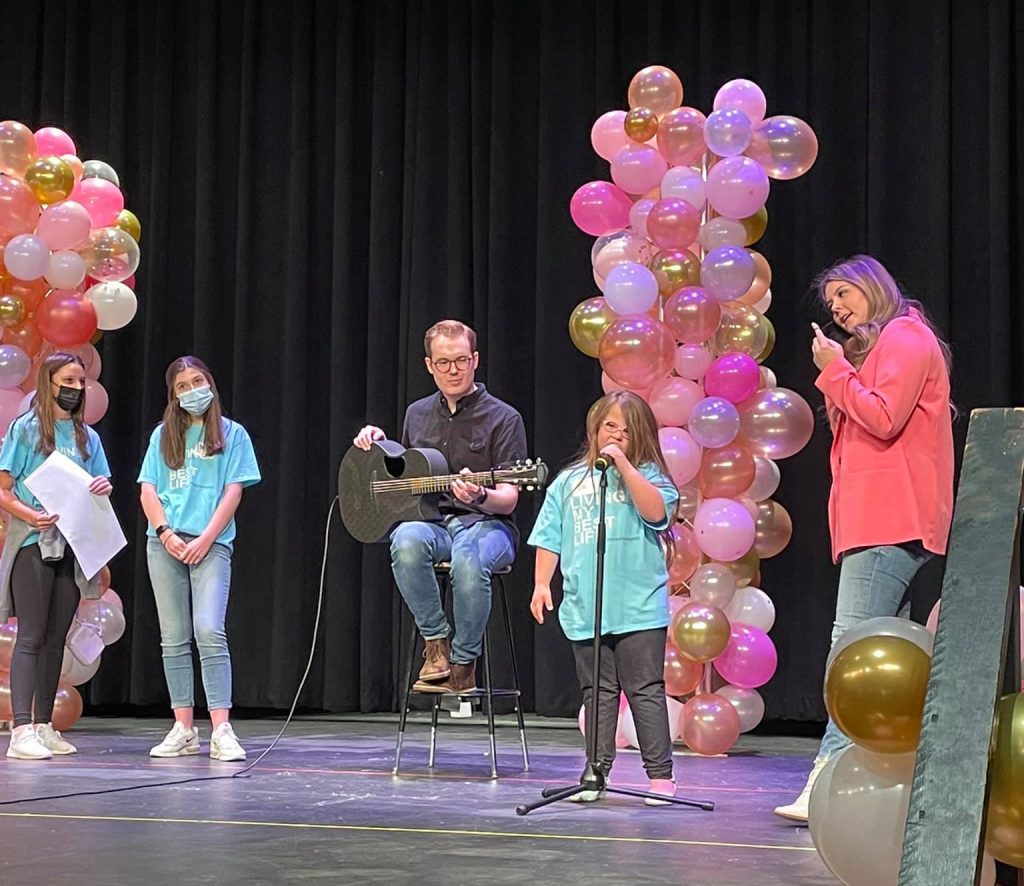 Beasley uses social media to advertise the event to the local community. "We primarily have spread the word about this event through social media, primarily Facebook and Instagram,"
using the handle @thesparklepageant, she said. "I also recently got to be a guest on the Huckabee Show (on the TBN television network), where I shared the Sparkle Pageant's story. Through that opportunity we received a substantial amount of donations from people across the country."
The Sparkle Pageant is open to all local boys and girls with special needs. The goal is for the participants to have fun and feel included and self-confident. They also each get their own crown and custom-made sash with titles they've picked out for themselves.
The day of the pageant begins early, with participants showing up hours beforehand to practice and get to know each other.
Each participant is paired with a volunteer buddy, who helps ensure they are relaxed and having fun. The participants and their buddies spend the day playing icebreaker games, practicing their stage walk and eating lunch together before they dress up for the big event.
Beasley said her faith is a big influence in her work with people with intellectual and developmental disabilities. "I strongly believe that we are all children of God," she said. "In all of the participants and volunteers I see a brother or sister in Christ. This has allowed me to have an open heart and recognize the good in all those around me."
For her, the most rewarding part of putting on the pageant is seeing the joy the participants bring to the event.
"Hands down the best part of the pageant is seeing the participants light up on stage!" she said. "Many of the participants start out shy and timid, but as the audience cheers them on, they grow in confidence. These participants definitely feel the love on stage, and that is the most beautiful thing." 
Now a junior at the University of Tennessee in Knoxville, Beasley hopes to continue her work with the pageant, and individuals with special needs, long into the future. With an eye on attending law school, "I would love to incorporate my passion for helping people with disabilities into a future legal career," she said.
"I definitely want to continue putting on the Sparkle Pageant," Beasley said. "I never would have imagined that the idea that I came up with in 2017 would have become what it is today. The students at JPII have so graciously continued to volunteer for this event," she said. "It is my hope that more students will be touched by this event."
Learn more about the Sparkle Pageant by following @thesparklepageant on Instagram and Facebook.