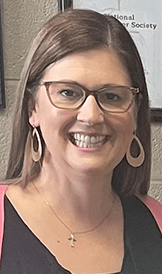 The administrative teams at St. Edward School and St. Ann School in Nashville, as well as the vice principal of St. Joseph School in Madison, and St. Henry School's assistant principal and director of the pre-kindergarten program, are the latest leaders to complete a program at Villanova University thanks to its partnership with the Diocese of Nashville, which began in 2020.
Susan Blankenship, principal of St. Edward; Dr. Yvonne Araujo, assistant principal and tech integration specialist of St. Edward; Anna Rumfola, principal of St. Ann; John Cooper, assistant principal and 5th-8th grade math teacher at St. Ann; Tiffany Knight, vice principal of St. Joseph; Katie Long, assistant principal of St. Henry; and Tracy Aszkler, director of the pre-kindergarten program at St. Henry, went through the more than year-long self-directed certificate program on Catholic School Management. All seven were able to take the course with a scholarship from the diocese, said Dr. Rebecca Hammel, superintendent of schools.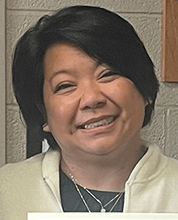 "Through Chancellor and Chief Operating Officer Brian L. Cooper, the diocese partnered with Villanova to make the Catholic School Management program accessible to our principals. First, the university offered the course at a discounted price for our diocese, then Mr. Cooper offered a grant to each interested principal or aspiring principal to participate, making the course free of charge," Dr. Hammel explained.
"Each participant devoted a good amount of time each month to the different modules or themes that comprised the course," Dr. Hammel said. "Participants earned a certificate indicating their successful completion of the graduate-level modules.
"I commend our 'students' who completed the course, for the work was rigorous on top of an already busy schedule," she continued. "We greatly value our school personnel and seek partnerships with universities and colleges to advance our collective goal for strong leadership at each school and parish. Investing in principals, aspiring leaders, and pastors indicates how much we believe in them as leaders and allows them to fine-tune their skills and stay abreast of best practices in the field."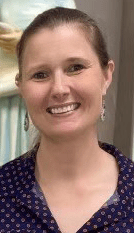 Throughout the program, the participants completed one pre-recorded module a month, answered reflection questions, completed short answer scenarios, and wrote a four-to-five-page paper to submit for feedback. The modules ranged from talking about tuition, tuition assistance, budgeting, advancement, volunteers, vendors, development, marketing, human resources practices, and more.
"What drew me to it was that there is so much to being a principal, and, by trade I'm a teacher," said Rumfola, who is in her fifth year as principal of St. Ann. "I have my administrative license and I went to school later on to become a principal, but there are so many pieces to being a principal that you're not trained for.
"Education programs do not always touch on how to bring in volunteers, write a budget, tuition, and then, especially with Catholic education, always trying to grow and best serve your students," she said. "It was a unique training that you need as a principal that you can't necessarily go off and get from just anywhere."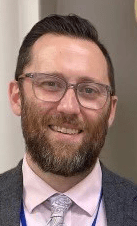 Blankenship said the course was also helpful having come from being a principal in public school to Catholic school.
"It's two very different roles," Blankenship said. "I was very intrigued because of the focus on Catholic education and managing a Catholic school because there are so many pieces to that that are very different."
Cooper said he knew the level of the program he would be receiving, having already been familiar with Villanova. He is originally from Philadelphia, and his brother graduated from there.
"When I saw the opportunity to take this certificate program from Villanova, I absolutely knew what I was getting into and was excited about the opportunity to advance in my knowledge of Catholic school management," Cooper said. "This is my second year as assistant principal and I have a master's degree in educational leadership and supervision, so it's always a goal of mine to become a principal at some point.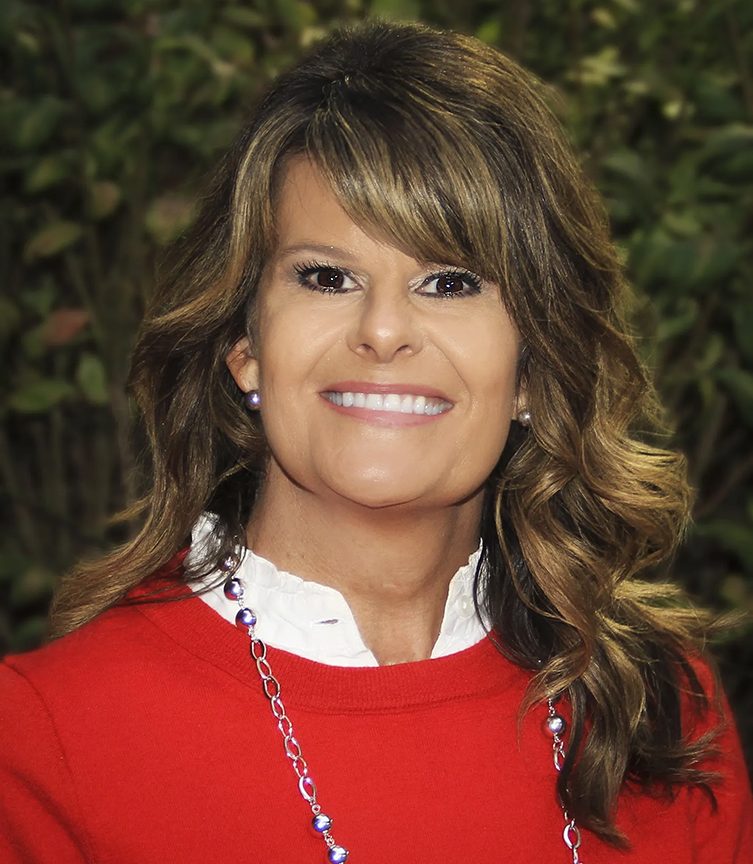 "To be able to receive this opportunity to advance my knowledge and my scope when looking at Catholic school management is much appreciated," he said.
"As educational leaders, we must continue to be life-long learners as well as continue to connect with others in related fields from various places," Dr. Araujo added. "Villanova's certification through the Diocese of Nashville offered a great platform and course work perfectly fit for administrators. Having it tailored to a Catholic administrator made it more relevant and appealing."
The participants noted different things that stood out to them most over the course.
"I remember watching the one on advancement and going straight to my marketing director and saying, 'You're going to need to watch this module because there are so many ideas that I can't pull together for you,'" Blankenship explained. "There were just so many 'aha' moments. … The relevancy of it. It's not just, 'Oh I got to go do schoolwork.' Everything we were doing in those modules were actionable."
"I know now that I still have a lot of room to grow, and I think, for me personally, it was very much about being reminded of all the pieces that a principal is responsible for and having things brought to the forefront," Rumfola added. "The volunteer piece I loved, the tuition piece I loved, and then there were some modules where it was like, 'Oh yeah, this should be a priority. I need to remember this.'"
Cooper agreed.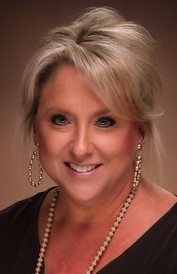 "You're never going to have a moment where you say, 'I know it all,' but this program did open my eyes to a lot of areas that I thought I had some idea of the operations behind it, but realized there is a lot more there," Cooper said. "Any training like this, if you're an assistant principal or are contemplating leadership in general, it should be a requirement.
"I also love the fact that our diocese is willing to offer and pay for some of these initiatives because it shows how much they want us to continue to fine tune our craft," he continued. "For principals out there, it's a great thing to revisit because you might be doing something one way, and it opens your eyes to different horizons."
Dr. Araujo noted several takeaways.
"One of the biggest takeaways was how we can be truly effective in carrying out our ministry in educating students in a faith-filled environment," she said. "Another takeaway would be how we are able to provide opportunities for equitable, quality education to those who need it. Lastly, being called to educational leadership is an extension of living our faith, of having a chance of walking the life that Jesus lived."
"The biggest thing that I learned through the program is the business aspect of governing a school," Knight added. "It's a completely different mindset from that of a classroom teacher. With every decision made, a vice principal/principal must consider the well-being of the school community."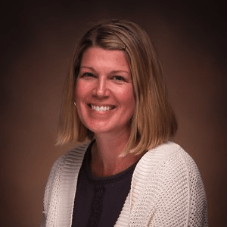 The leaders agreed that the program has already helped them in their approach to things at their respective schools since completing the course in January.
"For me, it gave me the language to go back to my finance committee and look at our budget through a different lens and a different model," Blankenship said. "Having those words to express the 'why' on how things are coming out has been super helpful."
"It has brought in better conversations, just being more aware and just having the tools and the confidence to say, 'I need to ask these questions,'" added Rumfola. "Opening communication has been a big part of it."
Cooper said it helped him and Rumfola to get more on the same page, too.
"It really helped us to align a lot of our initiatives and ideas based on what they were teaching," Cooper said. "Being a principal is hard, and one of the major things is relying on the people around you.
"Throughout the entire course, it emphasized that it's not just one person that runs a school. It is very much a team effort across the board," he continued. "There is so much emphasis on surrounding yourself with good people and making sure you're constantly reviewing policies, reviewing plans and procedures. It just made so much sense."
Dr. Araujo agreed. "It made it more special since I was able to work on it with my principal," she said.
"The program affirmed what we have been doing right and instilled ideas for best practices in governance, strategic planning, academics, finance, resources, and more," Dr. Araujo continued. "The Villanova program administrators have been very professional and mindful about how we live our daily lives as an administrator or teacher. The timelines and modules' rigor have been created with this in mind, and, if by chance, life happened, Villanova administrators have been very considerate and caring as well. I am very thankful to be part of this program."
Knight said it offered her a lot of insight as she continues to navigate through her first year as vice principal.
"I have encountered something from each module of the program that I could reflect on," she said. "I felt the program offered a glimpse into the daily routine of being a Catholic school vice principal/principal, and I came out of the program with no illusions of what the job entails."
Therefore, "I would absolutely recommend this to anyone thinking of becoming a vice principal or principal," she continued. "It allows for a person to evaluate and consider the different aspects of leading a Catholic school community."