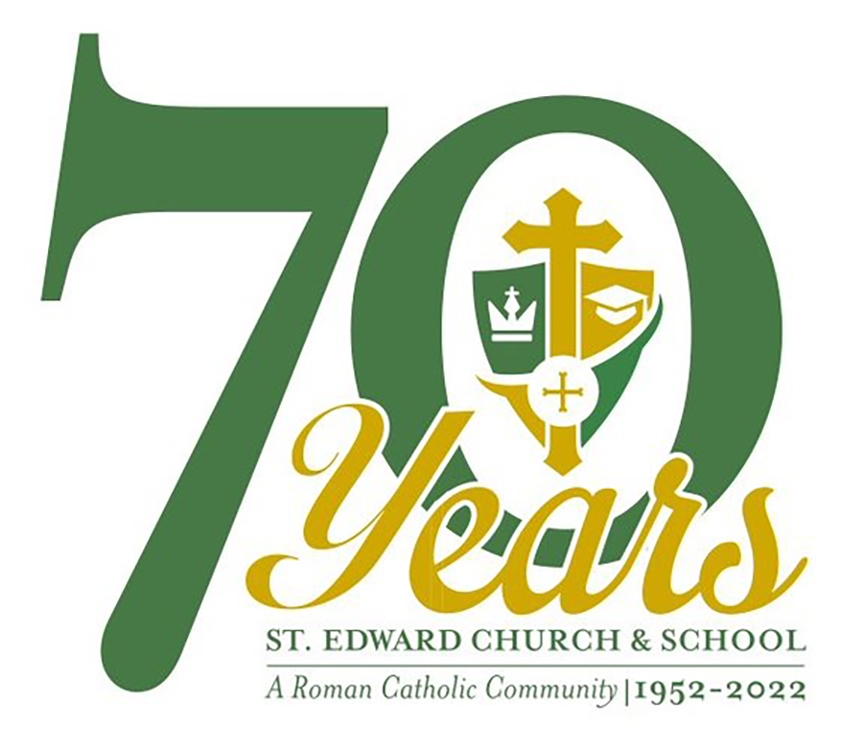 St. Edward Church will celebrate 70 years as a parish community with three days of festivities Oct. 13-15.
"It's a good occasion, just like any celebration, to get together and simply celebrate the blessings we've received and to come together as a community and continue to build those communal bonds that join us as a parish," said Father Andy Bulso, pastor of St. Edward. "It's just like a family that gets together to celebrate a birthday, we're getting together to celebrate this parish birthday as a family.
"We gather in the present to remember the past, which helps us prepare to continue to build into the future. That's one of the values of recognizing that this parish community has been around for 70 years," he said. "There is history there, we're part of that history, and there is something that's bigger than just us in that present moment."
The festivities will kick-off with a Mass celebrated by Bishop J. Mark Spalding at 6 p.m. Thursday, Oct. 13, at the church, with a reception to follow. To reserve a seat, visit https://www.eventbrite.com/e/376835453987.
A Golf Tournament will begin with a shotgun start at 8 a.m. Friday, Oct. 14, at Ted Rhodes Golf Course. Entry fee for a four-person scramble is $125 per person or $500 per team. Hole sponsorship opportunities are still available for $150 apiece. For more information about sponsorship opportunities or to register, contact Chuck Curran at 615-390-7217 or email curranc@realtracs.com.
Trivia Night, featuring a special "History of St. Edward" category, games, and live and silent auctions, is at 7 p.m. Friday, Oct. 14, in the parish hall. Cost is $25 per person and includes a welcome drink and appetizers. Optional adult beverage wristbands are available for $20 and include unlimited beer, wine and soda. Optional unlimited soda wristbands are available for $10. To register, visit https://forms.office.com/r/1s6wHNsC9z.
The festivities will conclude with a Parish Festival from 10 a.m. to 4 p.m. Saturday, Oct. 15, on the parish campus. The day will include music, children's games, a craft fair, face painting and more. The cornhole tournament begins at 1 p.m. and bingo begins at 2 p.m.
"Father Bulso joined us during the pandemic, so we have not had many opportunities to bring the entire parish together," said Tammie Ford, St. Edward marketing manager. "We have a very culturally diverse parish, so this celebration is an opportunity for all parishioners, new and old, to come together and remember the last 70 years."
For general inquiries about the anniversary celebrations, email Ford at tford@stedward.org.