St. Henry School kindergarten teacher Bridget Vaillancourt has wanted to teach ever since she was a little girl.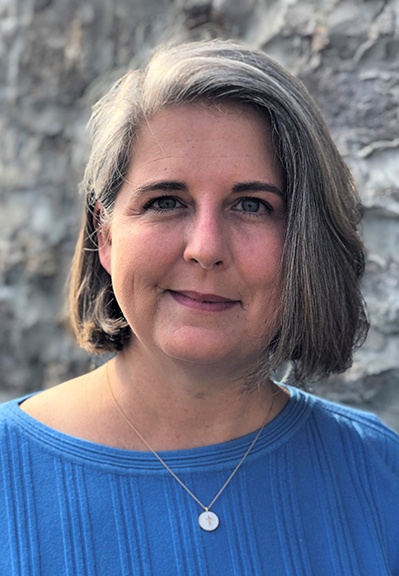 "When I was about 5 years old, my peers were dreaming of becoming musicians and astronauts," she said. "But I always knew deep down that I wanted to be a teacher. I felt like that was my special calling in life."
Now, after having taught for 24 years overall and 11 years at St. Henry, she has been named the Tennessee Lottery Educator of the Month for May.
"In April, some parents from St. Henry had nominated me for News Channel 2's Teacher of the Week award," she said. "They sent a camera crew here to get some footage of me and my students in the classroom and included quotes from the parents who nominated me when they put out the news story.
"Then, other local news stations from across the state sent in their Teacher of the Week nominees for the (Tennessee Lottery) Teacher of the Month award," she added. "Out of all those names, mine was selected."
When it was announced she had won, the entire community at St. Henry was excited.
"I've received so many congratulatory phone calls and notes from parents, and other faculty and staff members stopping me in the hallway to share their well wishes," Vaillancourt said. "But the best reactions have been from my students. Seeing their joy really was the icing on the cake. I'm very thankful for all of it."
Before she landed her job at St. Henry, Vaillancourt taught at West Meade Elementary School and the Gordon Jewish Community Center in Nashville. But she became interested in potentially teaching at St. Henry when her children became students there.
"My husband and kids and I have been longtime parishioners at the church, and we ended up sending our two boys to school there," she said. "Whenever I would go to an open house event or a parent-teacher meeting, I was struck by the sense of community and the joyful environment, and I wanted to teach here someday if it was possible. In 2010, an opening became available when the kindergarten teacher stepped down to retire. I applied and the rest is history."
For her, the most rewarding part of being a teacher is watching kids grow through their early formative years.
"There's so much that I love about teaching," she said. "I love helping my students become the people that God has created them to be. I love getting to know them and their families. I love watching them mature emotionally, socially, and spiritually. I love seeing how much they change over the course of a school year. I just love getting to share this part of their lives with them."
Vaillancourt feels blessed to share her faith with her students at a Catholic school.
"My faith has always been a big influence in how I live my life, at the very least with regards to how I treat other people," she said. "With West Meade being a public school, all I could do there is let my faith be reflected in how I interacted with my students and the other people around me.
"When I moved on to Gordon, I like to think of that time in my life as my Old Testament teaching years. It was no longer taboo to talk about God, and I could talk to my students about our shared Judeo-Christian background. But I still wasn't able to fully express my beliefs as a Catholic," she added.
"Now, at St. Henry, I am able to live out my faith and impart it to my students," Vaillancourt said. "Everything we do here is through the lens of faith, whether it's teaching a science class or resolving a conflict with a student. I'm so blessed to get to wake up and do that every day here."
She is grateful to have been named Teacher of the Month. "I'm really thankful for the award and the huge outpouring of support from the St. Henry community," she said. "In that moment, I felt like I was not only representing myself as a teacher, but the school as a whole. I'm just glad I was able to do that well."