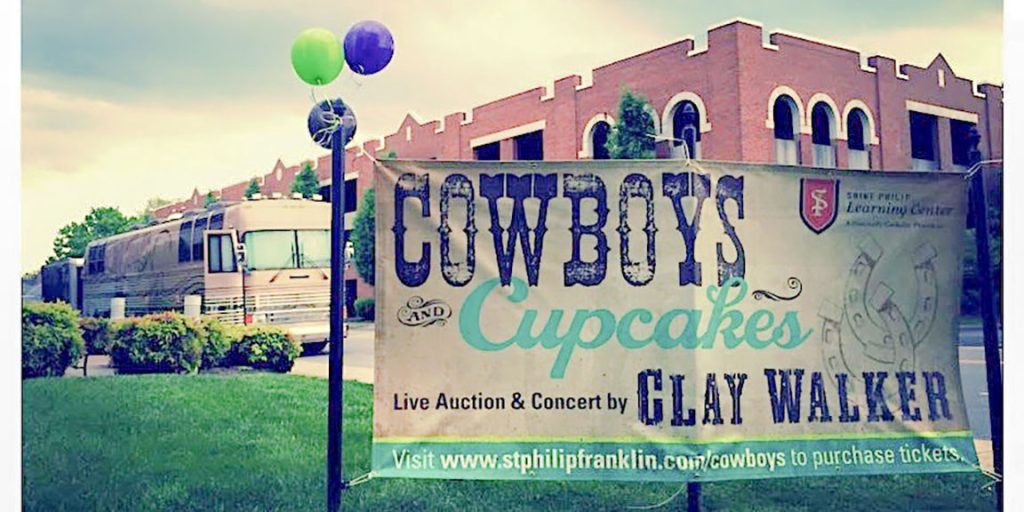 All are invited to join St. Philip the Apostle Church in Franklin for its annual Cowboys and Cupcakes concert and auction from 5:30-9 p.m. on Thursday, May 18, at the church, 113 Second Ave. South, Franklin.
The event will feature a performance from country superstar Clay Walker.
Tickets are currently on sale for $60 for general admission and $100 for VIP admission, which includes a question-and-answer session with Walker.
All proceeds will benefit the St. Philip Learning Center, a Montessori preschool and homeschool program currently in its 11th year.
The mission of the learning center is "to provide a positive, nurturing environment where our students will grow in social, intellectual, and spiritual development while fostering a love for Christ and His Church," according to the parish website.
To purchase tickets, visit StPhilipFranklin.com/cowboys.