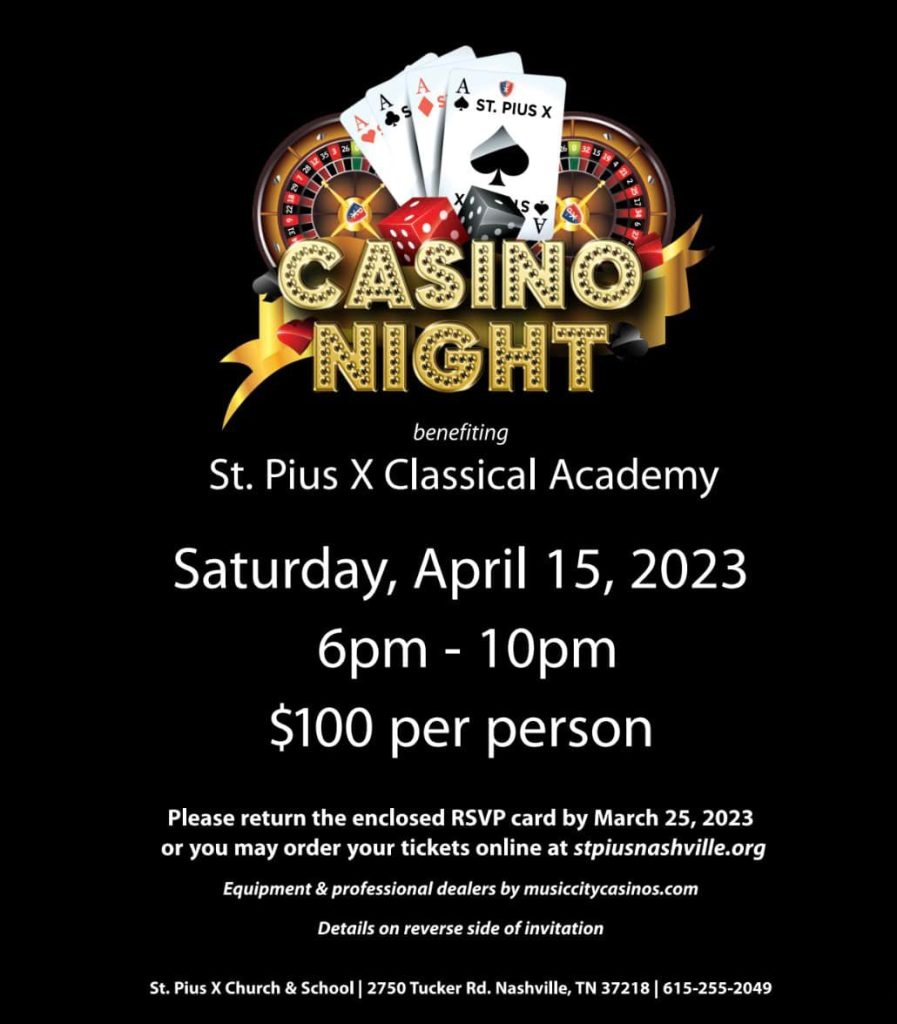 St. Pius X Church and Classical Academy are inviting the community to the school auditorium-turned casino to test their skills and luck at the gaming tables during the annual Casino Night and Auction on Saturday, April 15.
The proceeds from the event are used to pay general expenses at the school, said Principal Samantha Kaufman. "It helps us with everything."
"We'd like to purchase some new technology and update our school," she said.
"This event also promotes our school," Kaufman said. "It allows people to be on our campus and on site, and that's really exciting."
The event is an important fundraiser for the school and is open to everyone, said Father Hung Pham, pastor of St. Pius X.
Tickets are $100 per person who will receive $10,000 in chips to play poker, craps, roulette, Black Jack, and Texas Hold'Em. Those who aren't interested in spending time at the gaming tables still have a chance to win door prizes. Each ticket includes one entry in the final drawings, and players will also receive one entry in the final drawings for every $10,000 in chips cashed in.
The tickets also include dinner, the first two drinks (additional drinks can be purchased), and a chance to bid on auction items.
Tickets are available online at stpiusnashville.org.
"This and Oktoberfest are our biggest fundraisers," Kaufman said. "It's clearly an important event for us."