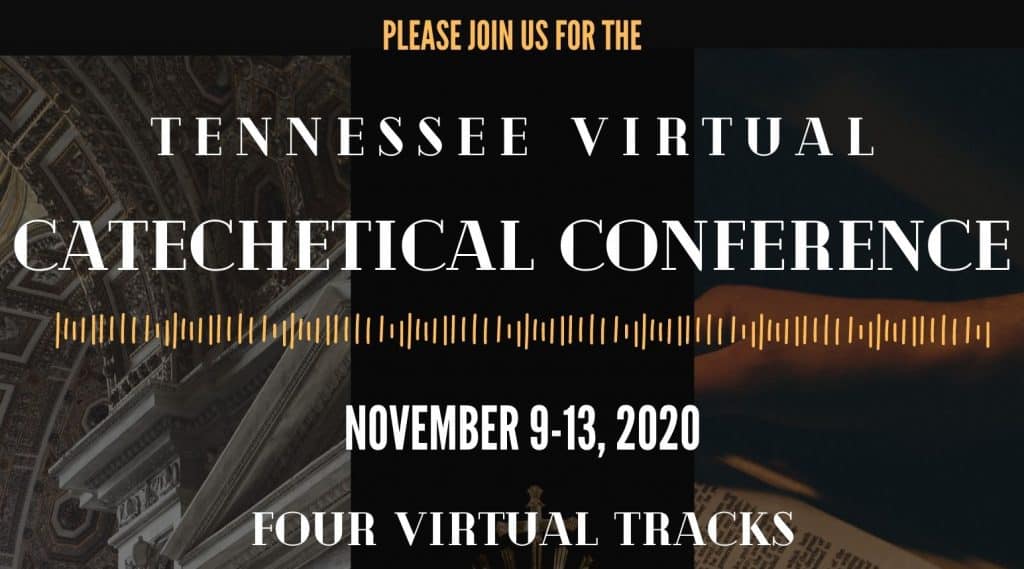 The three dioceses of Tennessee – Nashville, Knoxville, and Memphis – are joining forces to present, for the first time, the Tennessee Catechetical Conference, to be held online Nov. 9-13.
The Diocese of Nashville typically holds an annual in-person conference, but this year, due to COVID-19, decided it was safest to move all the programming online.
The virtual format "did present us with the opportunity" for the state's three dioceses to work together, said Rachael Gieger, Assistant Director of Catechesis for the Diocese of Nashville. "It's been really great to collaborate with the other two dioceses," she said.
Gieger and Joan Watson, director of the Diocese of Nashville's Office of Faith Formation, will be among the presenters from this diocese. Two Dominican Sisters of St. Cecilia will present, as will Paige Courtney Barnes, a writer, educator and catechist in the Diocese of Nashville.
Speakers also include deacons and lay men and women from across Tennessee and beyond, including several presentations given in Spanish.
Topics range from classroom management and RCIA to youth and young adult formation. Conference tracks include "Catechesis in Culture," "Catechesis and Practice," "Catholic Identity and Defense of the Faith," and "Catechesis in the Classroom."
The conference is primarily designed for parish directors of religious education and catechists, but is open to anyone, Gieger said.
The conference is free to attend, but participants are asked to register in advance. The presentations will be pre-recorded, but live Q&A sessions will be offered and announced on the website, www.tenncat.com.
When the conference officially opens on Nov. 9 at 12 a.m. CST, participants will be able to access all the pre-recorded presentations on demand.
For more information, visit the website, which has bios of the speakers and answers to frequently asked questions. More information will be added there as it becomes available.