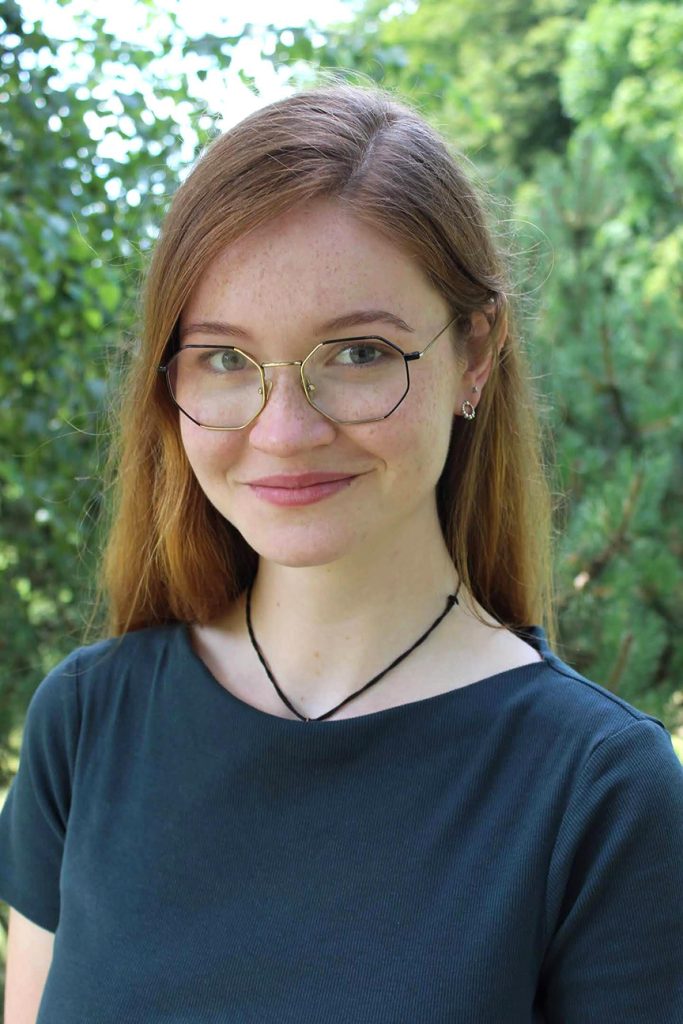 The universal Synod on Synodality "primarily calls us to relationships and to reexamine the way in which we build" them, a college student who will head to Rome as a voting delegate told OSV News.
Julia Oseka, a rising junior at St. Joseph's University in Philadelphia, has been named as one of 10 non-bishop voting members from the U.S. and Canada at the XVI Ordinary General Assembly of the Synod of Bishops in Rome, which will take place Oct. 4-29. The synod, convened by Pope Francis in 2021 around the theme of "communion, mission and participation," will conclude with a second session in October 2024 following an extension announced in 2022.
For Oseka, a physics and theology major, the opportunity to "bring forth the voices" of young adults in North America has inspired gratitude, humility and "a feeling of peace."
"I'm not (going to be) there alone," she said. "I am with my community and with the Holy Spirit."
Community and relationships are central to the perspective Oseka brings to the synodal process.
A native of Poland, she is an active member of campus ministry and of SCHEAP (Synodality in Catholic Higher Education in Philadelphia), a coalition of Philadelphia-area Catholic colleges, universities and Newman Centers fostering student voices in the synod. Following campus listening sessions with Philadelphia Archbishop Nelson J. Pérez and a final report, SCHEAP members commissioned Oseka as one of three Philadelphia delegates to the synod's North American Continental Assembly.
Now, having been selected as a voting delegate at the global synod, Oseka hopes "to study all of the documents and the synthesis in depth, to be comfortable with knowing the voices I want to bring forth," she said. "And those are the voices primarily of the young people here from the Philadelphia area, the people I know and I have relationships with, because that to me is also very important. Those are not only the points, the marks on paper, but also experiences that you get to know through relationships."
One of the themes that emerged through the SCHEAP gatherings and other conversations was "the feeling that young people are not merely the future of the church, but also the now of the Church," Oseka said. "We want to be active and present."
She referenced remarks made by Xavière Missionary Sister Nathalie Becquart, undersecretary of the synod's general secretariat, saying, "Young people want to be protagonists in the Church."
But, Oseka added, "in our own way, in a youthful way."
That means "constantly learning from others, and discerning and discovering our paths," she said.
"Participation calls us to co-responsibility, and that is also a call to young people," Oseka said.
Greater involvement of youth and young adults in parish life is essential, she said.
"I would love to see young people on parish councils … (and) to maybe step out of the youthful bubble and experience intergenerational collaboration and communion," said Oseka.
Young adults should not be disqualified for pastoral roles simply because they have yet to reach adult milestones such as marriage, parenthood and full-time employment, she said.
"I don't have the experience," Oseka said. "But what is specific to this Catholic lens is the belief, the knowledge that the Holy Spirit is alive in all the members of the Church. And what gives us the validity of being active participants is the baptismal dignity that has also been highlighted so many times through so many documents concerning the synod. And I am certainly baptized. And so are other 22-year-old people who participate in their parishes, on their campuses."
Youth and young adults can offer insight on reaching those who feel marginalized or excluded from the Church, she added.
Among those Oseka and her fellow SCHEAP participants identified as "underserved in the Church" are "women … the people from the LGBTQ community, young people in general, and also people struggling with mental illnesses," she said.
With her passion for both physics and faith, Oseka also is uniquely positioned to inspire young adults who struggle with reconciling religion and science.
She finds "inspiration and awe … in physics and math," realizing "we are called to look for and find God in everything," including each other, she said.
A strong sense of belonging to a faith community, developed in particular during her time in boarding school and its youth ministry, continues to form Oseka for the synod and her future mission.
"I was 13 years old when I experienced people my age who said, 'God is a person. You can have a relationship with God,'" she said.
Oseka also strives to promote the historical dimensions of community. Upon learning that her town's once-thriving Jewish community had been decimated in the Shoah (Holocaust), she embarked on a research project this summer to provide lesson plans on the topic to middle school students.
The initiative – supervised by professors Philip Cunningham and Adam Gregerman, who co-direct the Institute for Jewish-Catholic Relations at St. Joseph's University – promotes awareness of antisemitism while showing "the dynamic relationship between the Jewish and the Catholic community in the town … (and that) we are called to live in appreciation of diversity and not be scared of it," she said.
The synodal process enables such efforts, cultivating real transformation in society, said Oseka.
"(It) is not only influential (from) the Church's perspective, but it can really influence local communities … your campuses, your schools, your families, your parishes, your friends' groups," she said.
The task at hand is to meet one another "face to face and (try) to understand another person mercifully," she said. "Meet them as a person and not as a set of ideologies. That can be world-changing, and can do so much good for you personally, and for your community."