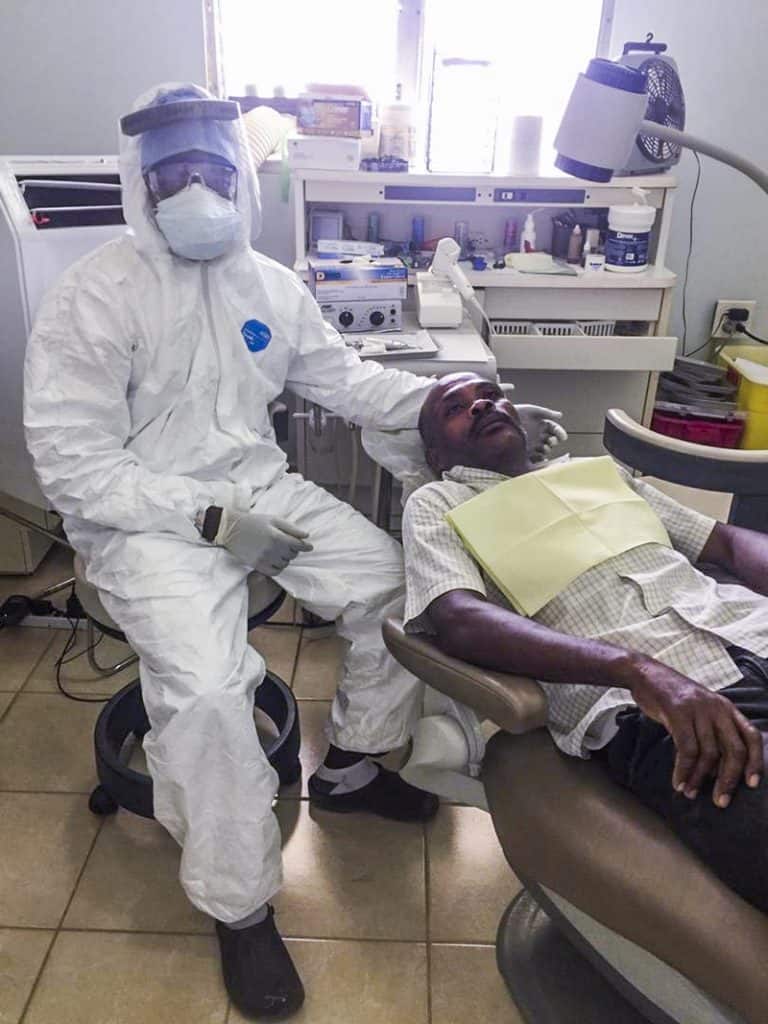 The Visitation Hospital Foundation is helping the people of Haiti battle two crises: the COVID-19 pandemic and the ongoing issue of food insecurity.
The Foundation, which is based in Nashville, operates the Visitation Clinic in Petite Rivière de Nippes, Haiti, to provide health care to an underserved part of the nation.
Visitation Hospital Foundation has been working with the clinic's staff to provide the resources needed to combat the COVID-19 pandemic, including personal protective equipment for the staff and medications for patients, said Fran Rajotte Myers, chair of the organization's board.
The people of Petite Rivière are taking steps to protect themselves from the virus, Myers said.
"They wear masks and social distance. The clinic has a handwashing station on the premises so that people can continue to wash their hands and use hand sanitizer," she said. "They are staying in their homes and not venturing out unless absolutely necessary, as we are doing here in the U.S."
"This is definitely helping the people stay protected and keeping their COVID cases down," said Theresa Patterson, executive director of Visitation Hospital Foundation.
The COVID pandemic has compounded the issue of food insecurity in Haiti, one of the world's poorest countries.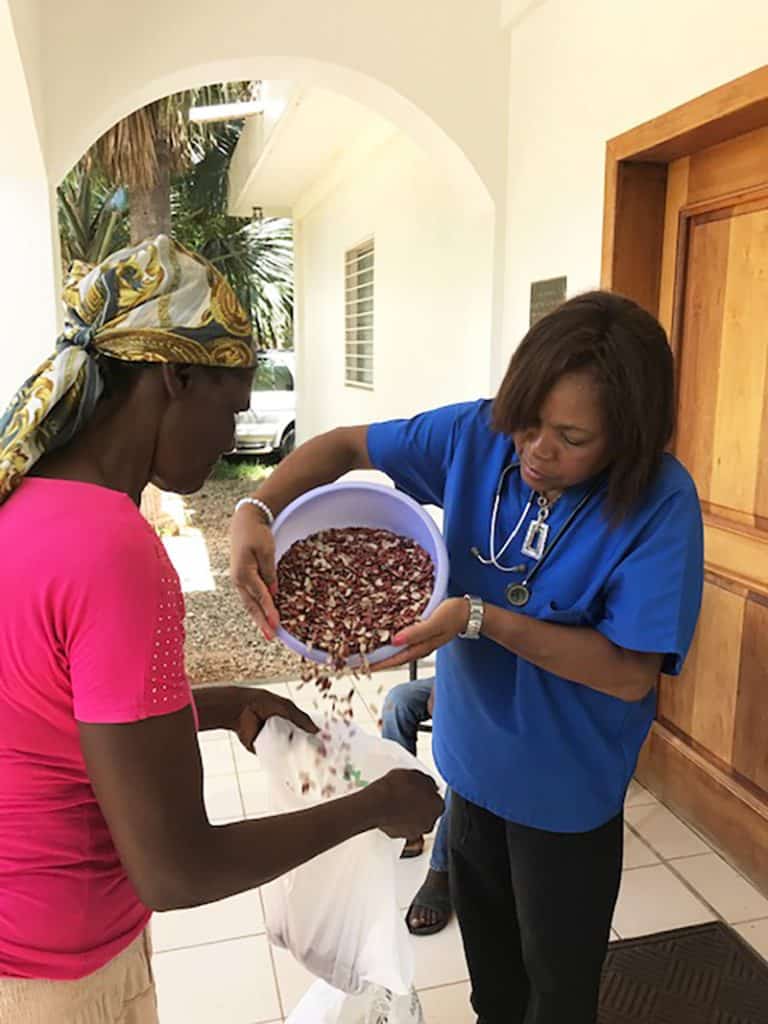 "VHF is doing what it can to help alleviate this crisis through a matching collaboration with Food for the Poor and the Parish Twinning Program," Myers said. "The Visitation Clinic administrator and the staff have been able to distribute bundles of food to needy families. A bundle consists of rice and beans, milk, sardines and oil, which will help mothers in caring for their malnourished children."
The Foundation is continuing to accept donations to help Visitation Clinic address both issues in Haiti.
The clinic, which treats 1,000 patients per month regardless of their ability to pay, depends on the generosity of its donors. Monetary gifts help pay for patient visits, lab tests and medications, as well as funding for additional tests and surgeries at other health facilities for the clinic's patients.
For more information about making a donation to Visitation Hospital foundation, email developmentdirector@visitationhospital.org. Those interested can also visit www.visitationhospital.org or send their donation to the foundation at 237 Old Hickory Blvd, Suite 100, Nashville, TN 37221. Visitation Hospital Foundation accepts gifts of money and stocks, Myers said.
"We appreciate every gift, no matter the size, to serve the health care needs of our Haitian brothers and sisters," said Myers. "Visitation Hospital Foundation has heard the cry of the poor since its inception, and we continue to respond to the needs of the patients we serve with quality patient care and compassion, with help from our donors. We invite everyone who is able to become a part of our ministry."