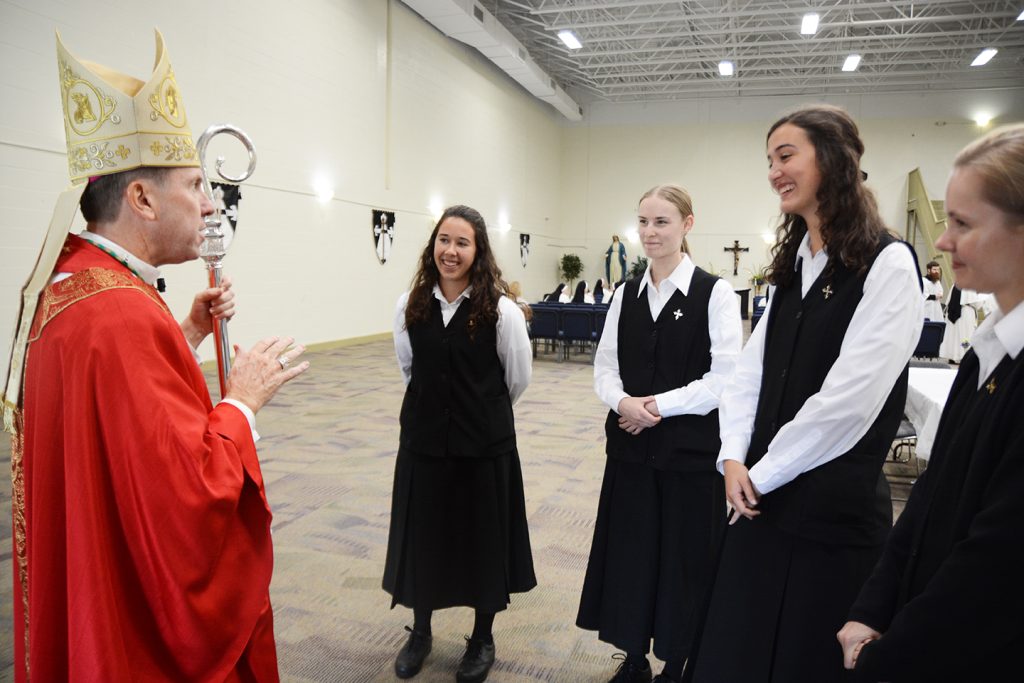 The roots of the modern university are in the Catholic Church and its search for truth, Bishop J. Mark Spalding told faculty, staff and students at Aquinas College's annual Votive Mass of the Holy Spirit on Tuesday, Aug. 23.
"The source of all truth is God. That truth was revealed profoundly in His Son Jesus Christ," Bishop Spalding said in his homily for the Mass, which has been celebrated at the beginning of every academic year since the college was founded by the Dominican Sisters of St. Cecilia in 1961.
During his homily, Bishop Spalding noted the Church's role in establishing the first universities in Europe during Medieval times.
"We're proud of our history," he said. "It's a pride in the vocation of the Church. We seek and discern and share the truth."
And in that truth, the world can find unity in Christ, the bishop said. "If we understand the work of the Holy Spirit, we're drawn together in Christ."