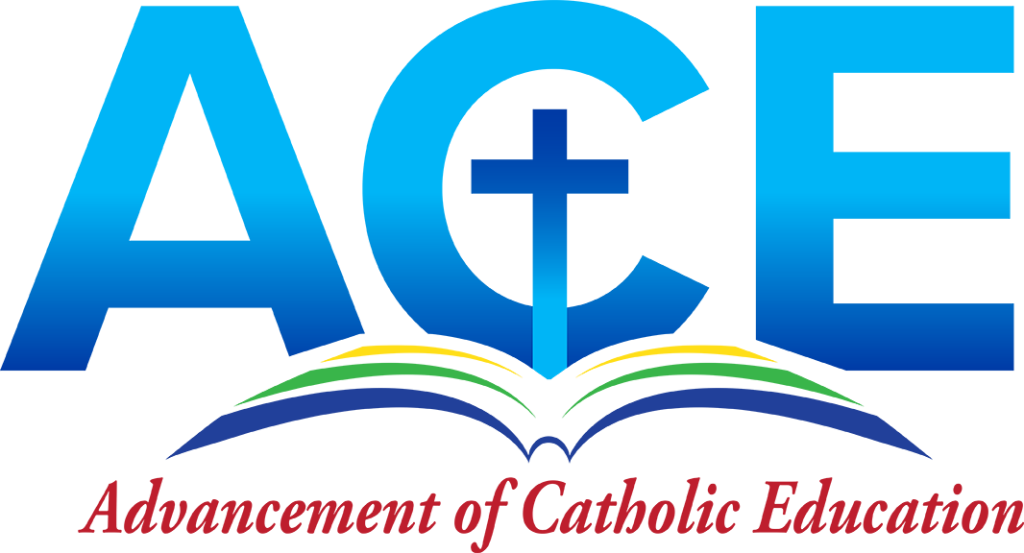 The sixth annual Advancement of Catholic Education Awards has been rescheduled as a virtual event at 6 p.m. on Tuesday, Nov. 30, in conjunction with Giving Tuesday.
ACE Awards "is a celebratory (event) to recognize our outstanding teachers, students, administrators and pastors," according to the official website for the Diocese of Nashville. "(ACE's) goal is to support schools in the diocese to make the benefits of Catholic education accessible to more students."
The event, which was originally scheduled as an in-person event in September, was delayed because of a rise in COVID-19 case numbers. Because of continued uncertainties at the time, it was decided that the event should go virtual while still being sure it would be offered to the community.
"It is important to see that our schools are in person, and it is important to see that there are a lot of great things going on in our schools," said Jessica Gravagna, Office of Stewardship and Development special events coordinator. "We wanted to give people the opportunity to celebrate the good that is happening.
"Going virtual allows us to share this message with even more people," she added.
The virtual video, which will be posted on the ACE website at 6 p.m. on Nov. 30, will include remarks from Bishop J. Mark Spalding, diocesan Superintendent of Schools Rebecca Hammel, an alumnus of the Catholic schools and a current Father Ryan High School senior.
The video will also announce the recipients of four awards: the Christ the Teacher Award, the Largest Percentage Increase Enrollment Award, the Innovation in STREAM (Science, Technology, Religion, Engineering, Art and Math) Award, and the Exemplary in Leadership Award, which "highlights the working relationship between a principal and pastor of a church," Gravagna said.
"The added award section highlights some of the great things that are happening in the Catholic Schools," Gravagna said. "You'll be able to find out which schools received the awards and see the reaction of the students.
Gravagna said she hopes attendees see how supporting this event can impact families.
"The hope for the event is that people really get a feel for our schools and their community and the warmth and the love that they all exhibit," Gravagna said. "They each have their own unique personalities, and I hope people can see that shine through and learn and see the value of Catholic education, and why it is so important for us to donate to a cause that allows anyone who has a desire for Catholic education to have access to that.
"I hope that people can really leave seeing how people's lives are truly touched by that and the impact it can have for our families."
Sponsorship opportunities are still available. For more information, visit https://dioceseofnashville.com/sponsorships. Individuals or organizations can sponsor anywhere between $800 to $25,000.
Thus far, $156,000 of the $200,000 goal has been raised. Event sponsors include Ancient Order of Hibernians, Anita and Mike Shea, Athens Distributing Company, Carol and Bill Whalen, Christ the King Church, Evelyn and William Rodgers, Father Ryan High School, Holy Rosary Academy, Immaculate Conception School, Linda and David Bohan, Pinnacle Financial Partners, Pope John Paul II Preparatory School, St. Ann Catholic School, St. Edward School, St. Henry Church and School, St. Joseph School, St. Matthew Church and School, St. Patrick Church in Nashville, Sean Conway, STAR Physical Therapy, Tom and Debbie Sloan, Valerie and Brian Cooper, Villa Maria Manor and Mary, Queen of Angels, and the William T. Coakley Foundation.
To donate to ACE, visit https://dioceseofnashville.com/ace/.
"We welcome any gifts as your generosity will make Catholic schools accessible to more children," Gravagna said. "This event is really all about the kids and in this virtual event you will get a chance to see and hear from some of our tremendous students."